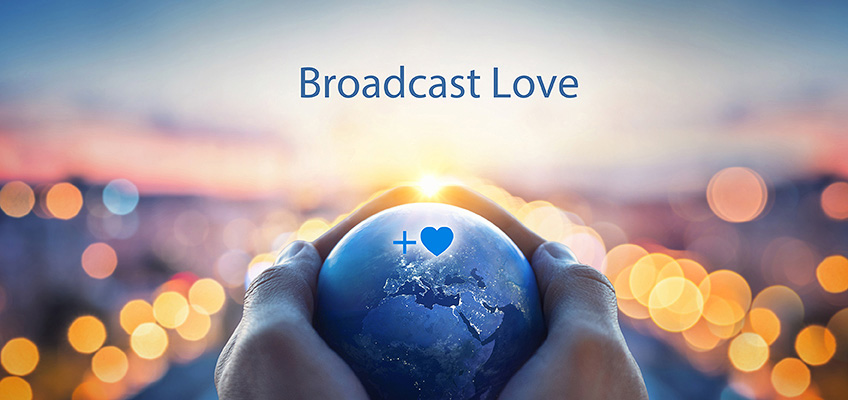 Special Care Focus: Broadcast Love
Welcome to the Special Care Focus – Broadcast Love. In order for everyone around the world to participate in a synchronized Care Focus, on Wednesday, January 20th, we have chosen three convenient times: 4 a.m., 12:00 p.m. (noon), and 8 p.m. Pacific Time (GMT/UTC minus 8 hours)*. Please join with others on the Global Coherence App. We will do a special care focus every Wednesday until the Coronavirus pandemic subsides. Thank you for joining with us.
Broadcast Love
With the polarizing politics going on in many countries and the global resurgence of the Covid-19 pandemic, it's more important than ever to broadcast love, compassion and calm into the global energetic field.
Today, let's radiate love and compassion with the intention to help heal the separations, judgments and divisiveness that are creating fear, anger, and violence. See people and leaders with different beliefs coming together and cooperating to find new solutions.
Love is the core heart frequency that unifies and lifts people's perceptions above separation. When our heart, mind and emotions are in alignment and not in conflict with each other, this makes it easier to sense our intuitive heart's direction for effective choices and guidance.
There are many personal and collective benefits from the practice of intentionally radiating love.
Continue reading