Add Heart

.

Uplifting Global Consciousness

.
Introducing the Global Coherence App

Beta
The Global Coherence App created by the HeartMath Institute connects people from all around the world who have a sincere desire to add heart to their daily lives and the world itself. The app enables anyone to join public groups or create their own coherence group.
With a HeartMath pulse sensor, you can measure your individual coherence and view the coherence contribution of groups you belong to, as well as the Global Group, the community at large. The app is free and does not require that you have a sensor to actively participate, access guided heart-focused meditations and see your marker on the global map.
Belong to Something
Larger than Yourself.
Join with others in the Global Coherence Network, a community of people who strive to awaken the higher mental, emotional and spiritual capacities in themselves and the global community through genuine love, care and heartfelt compassion.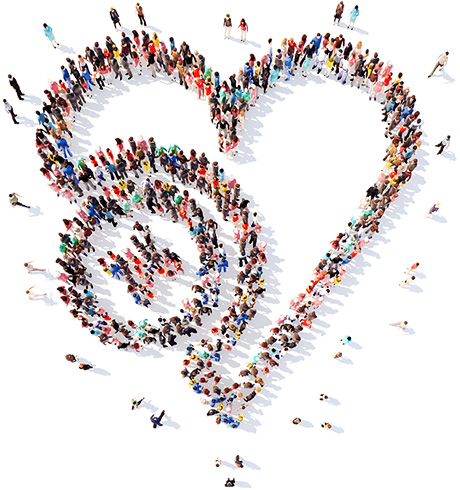 Adding heart translates into increased care and genuine connection with others and harmonizes the resistance between our own mind and heart. Adding heart increases the love flowing through our system, which can play a large part in solving the collective challenges of these transitional times. We are at the dawn of recognizing Love as the new transformational intelligence.
Global Coherence App
Calendar of Events
Events
Full Moon Synchronized Care Focus
Date: February 8-9, 2020 Time: 4 a.m., 12 p.m., 8 p.m. PST (GMT/UTC minus 8 hours)
The following is a time conversion website for determining the exact time events will take place in your Local Time Zone: www.timeanddate.com/s/33sd.
How to Get Started
The Global Coherence app was created by the HeartMath Institute to enable anyone to join a coherence group, and if they have a HeartMath Pulse Sensor, they can measure their individual coherence and see the coherence contribution of their group, as well as the global community at large. The app is free, and does not require that you have a sensor.