Expanding Our Capacity to Love
The Global Coherence™ Initiative is a science-based, co-creative project to unite people in heart-focused love and intention, to facilitate the shift in global consciousness from instability and discord to compassionate care, cooperation and increasing peace.
What is Global Coherence™?
Become a
Global Coherence Emissary
Join the GCI community and collectively we can make an evolutionary leap to a more compassionate, cooperative and peaceful way of being.
The Energetic Heart
Discover why the heart's electromagnetic field is an important carrier of emotional information and how compassionate living from a state of heart coherence can positively affect and lift the vibration of those around us and our planet.
Fill out the form (below) to join the Global Coherence Initiative Community. When you click "Submit", you can download the free e-Book The Energetic Heart.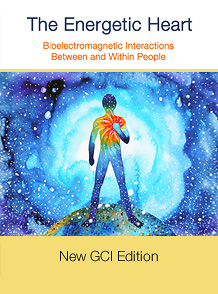 Global Coherence App
New Global Coherence App connects people from all around the world who have a sincere desire to add heart to their daily lives, and to the planet we share.
Global Coherence Research
The Science of Interconnectivity

Global coherence research incorporates a wide variety of scientific data to gain new insights into the interconnectedness between humanity, plants and animals, and the sun and earth's magnetic activity.

Global Coherence Monitoring System

A global network of ultrasensitive magnetic field detectors installed around the planet, measuring fluctuations in the Earth's fields, helping us understand our interconnected relationship between humanity and Earth's magnetic fields.
Live Data
View live data from GCI's Global Coherence Monitoring System, a worldwide network of magnetometers that collect a continuous stream of data from the earth's magnetic field.
In addition, live data shows solar wind activity and a global network of Random Number Generators designed to detect and display effects of our collective consciousness reacting to global events.