Global Coherence Emissary
Join a community of people who are dedicated to awakening the heart of humanity and raising the vibration of the global field environment.
This occurs when emissaries intentionally radiate heart qualities like love, compassion and cooperation for the well-being of humankind. When a large group of people are in heart coherence together, this effect is magnified. This service is the collective intentions of the Global Coherence Emissaries.
As a Global Coherence Emissary, you receive the following benefits:
Synchronized Care Focuses – a time where you and people around the world come together to send focused heart intentions and compassion to planetary needs.
Invitations to collaborative gatherings, meditations, summits, live streaming events and more.
Free

e-Books:

The Energetic Heart and The Science of Interconnectivity.
Access to GCI scientific information, project updates, research studies and invitations to

participate in scientific research projects.
Join GCI Community
Fill out the form (below) to join the Global Coherence Initiative Community. When you click "Submit", you can download the free e-Book The Energetic Heart.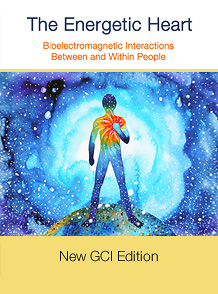 Resources Supporting Global Coherence Emissaries