About Us


HeartMath Institute

We are passionate and dedicated people, steadfast in our commitment to provide solutions for activating the heart of humanity. HeartMath Institute empowers individuals, families, groups and organizations to enhance their life experiences using tools that enable them to better recognize and access their intuitive insight and heart intelligence.
An Introduction to HeartMath Institute
Get to know us. This short video gives an overview of our mission, education and training programs, services, research, membership and tools and technology that are transforming people's lives. (Updated video coming soon.)
HeartMath Institute Annual Report
We invite you to review HMI's activities and financial performance during the previous year.
Our Annual Report is available below.
The graphs underneath display the highpoints.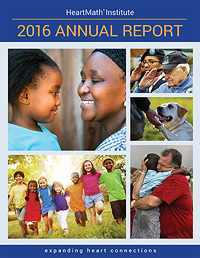 Click to Download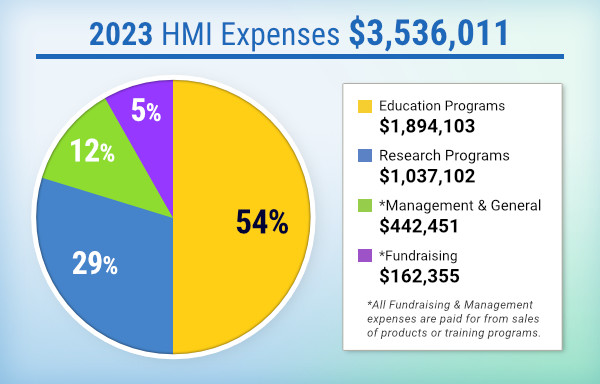 2016 HMI Expenses $2,067,062
Education Programs $1,140,378
Research Programs $593,858
*Management/General $268,103
*Fundraising $64,723
* All Fundraising & Management expenses are paid for from sales of products or training programs.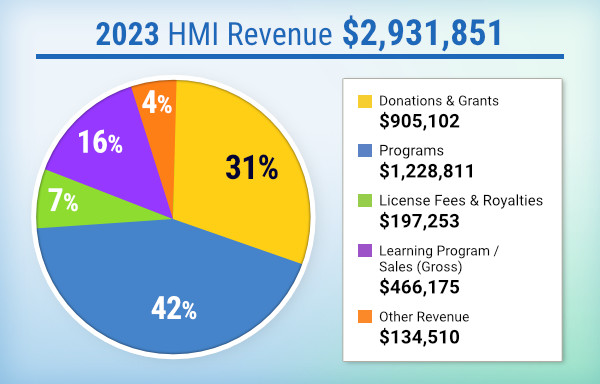 2016 HMI Revenue $2,659,384
Donations & Grants $400,021
Programs $877,170
License Fees & Royalties $796,581
Learning Program/Sales (Gross) $506,470
Other Revenue $79,142
A Timeline of HMI's Journey
1991
HeartMath Institute is Founded
Publishes First Book
1992
HeartMath Research Center
and Scientific Advisory Board
1995
First Research Paper Published
in American Journal of Cardiology
1998
HeartMath LLC is spun-off
Product Dev/Distribution
1999
Freeze-Frame is Launched
Heart-Rhythm Monitor
2001
Publishes Seminal Book
Science of the Heart
2002
Quantum Intech Established
Technology Development
2003
Harvard Business Review
Publishes HeartMath Study
2004
US Dept of Education $1M Grant
Test Anxiety Improving Test Scores
2006
emWave® Handheld Released
Personal Stress Reliever
2008
Global Coherence Initiative (GCI)
A New Division of HMI
2009
GCI Launches
Global Care Room
2010
HeartMath for Communities
Launched w/ De-Stress Workshop
2011
GCI Deploys Monitoring System
Saudi Arabia & United Kingdom