HeartMath Institute Boards
Board of Directors: The members of the HeartMath Institute's Board of Directors bring diverse personal and educational backgrounds and life experience to their work overseeing the policies and goals of the nonprofit organization.
Scientific Advisory Board: The institute's Scientific Advisory Board comprises a group of prestigious and internationally recognized leaders in physics/biophysics/astrophysics, education, mathematics and engineering, and cardiology, biofeedback and psychology among other medical disciplines.
---
HeartMath Institute Board of Directors
Katherine Floriano — Chairwoman
When she joined the HeartMath Institute at its inception in 1991, Katherine Floriano brought a background in social work, banking and real estate. Floriano negotiated the purchase of the institute's 160-acre research and education center, obtained permits, planned renovation, oversaw contractors and managed use of the completed facilities. In 1997, she turned to fundraising and board development after being named HMI's V.P., Advancement of Major and Planned Gifts, her current position. Perhaps her most important role is as ambassador for HMI's work in education, corporate and political arenas at the local, state and national levels. Her passion for HMI's work and its impact on children has made her a perfect spokesperson in working with corporate and private philanthropists to obtain funding for special projects.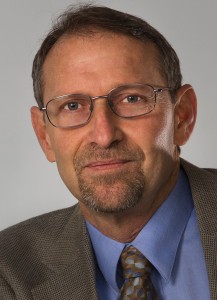 Brian Kabaker — Director
Prior to joining the HeartMath Institute, Brian Kabaker co-founded and ran a successful electronics firm that developed revolutionary technology in the area of electrostatics. His innovative sales and marketing strategies quickly propelled the company into a leadership position in the marketplace. The company's technologies are still in use today by high-tech companies around the world. Kabaker studied psychology at San Diego State University and Uppsala University, Uppsala, Sweden. Kabaker was named the HeartMath Institute's director of facilities in 1997 and chief financial officer and director of sales in 2001. His focus is on increasing revenues and maintaining and growing the HeartMath brand.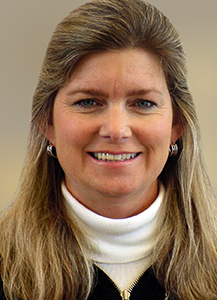 Diana Govan — Director
Diana Govan, an educator with more than 28 years of experience across all grade levels in public education, has been involved with HeartMath for over two decades. Govan is passionate about the needs of young people and the importance of social emotional learning, as evidenced by her involvement in programs at the high school where she works and in the community. Her focus has been on students with learning challenges and special needs. Govan also developed a passion for HeartMath, which led to her becoming a HeartMath Trainer and a HeartMath Coach/Mentor for educators, students and their parents. Govan lives in the Carmel Valley on California's Monterey Peninsula, where she raised two sons.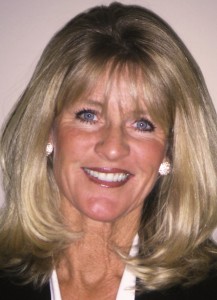 Donna Koontz — Director
Donna Koontz is a wellness professional with more than 20 years of experience in various sectors of the industry. She owns and operates Balanced Living, a training and consulting company that specializes in developing human potential. Koontz has an extensive background in sales, marketing and public speaking and has spent the last 18 years designing and facilitating core development programs for large domestic and international corporations. Acting is her special love; she can be seen in local TV commercials. Koontz, who has been affiliated with the HeartMath Institute since 1995, is a wife, mother and grandmother and lives in Benicia, California.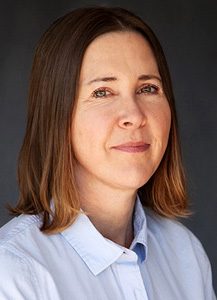 Jeddah Mali — Director
Jeddah Mali is CEO and founder of Global Paradigm Ltd, which trains individuals and organizations in making life, business and society work effectively and harmoniously. Mali mentors and consults for CEOs, international organizations and politicians. She is a member of the exclusive Nobel Women's Initiative, campaigning for global peace, justice and equality. Mali also is on the Hanwang Initiative advisory board, establishing trust between China and the world — toward advancement of sustainable development; the Transformational Leadership Council — 100 top leaders, consultants, advisors and trainers serving over 10 million people worldwide; and the Steering Committee of HMI's science-based Global Coherence Initiative, pursuing international cooperation and enduring peace. Mali lives in Brighton England.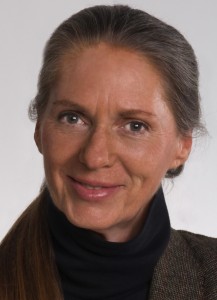 Sandra "Sandy" Royall — Director
Prior to her long association with the HeartMath Institute, Sandy Royall managed the art departments for many of the major retail stores in Raleigh, North Carolina, where she became acquainted with HeartMath founder Doc Childre and his work. Royall soon became committed to the principles of HMI and relocated to Boulder Creek, Calif., where Childre took the HeartMath mission. There Royall began freelancing her design talent and gradually became more active with the institute. In 2000 she became HMI's in-house graphic designer and began volunteering her time with the facilities team. Royall also was a graphic designer for Planetary Publications at that time, designing book covers and brochures and illustrating children's books among other projects.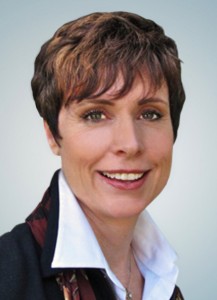 Claire Shafe — Director
Claire Shafe has a strong background in sales and marketing. She has owned and operated a successful health and wellness company for 25 years. Shafe specializes in training adults and children in total health and well-being and achieving optimal performance. She possesses a deep sense of community responsibility and this prompted her to volunteer extensively for many years promoting and administering fundraising projects for schools in San Carlos, California, where she lives with her husband and children. Shafe, a life coach and consultant, has been a strong supporter and advocate of HeartMath for many years and she is a HeartMath 1:1 provider.
---
HeartMath Institute
Scientific Advisory Board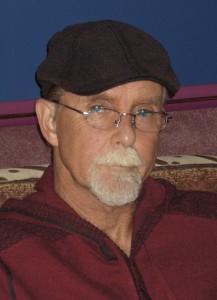 Doc Childre, Chairman
Doc Childre is the Scientific Advisory Board chairman and founder of the HeartMath Institute, a nonprofit research and education organization. He is the originator of the HeartMath System® of practical, heart-based tools and technologies designed to help people of all ages and walks of life to reduce stress, improve performance and enhance health and well-being. Childre is a global authority on optimizing human performance and personal effectiveness. He is chairman of the HMI Scientific Advisory Board and HeartMath LLC, chairman and co-CEO of Quantum Intech Inc., and a consultant to business leaders, scientists, educators and the entertainment industry through his firm, Top-Down Consulting. He has written or co-written a dozen books, including The HeartMath Solution, From Chaos to Coherence and Transforming Stress. Childre created the award-winning emWave2® heart-rhythm-coherence technology, used by thousands of people around the world.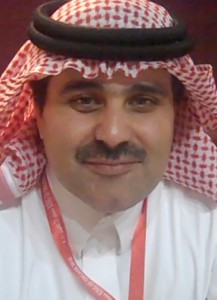 Abdullah Abdulrahman Alabdulgader, MD, MRCP (UK), FRCP (Edin)
Dr. Alabdulgader, a senior congenital cardiologist/electrophysiologist, has obtained multiple board certifications and memberships from prestigious medical schools and universities in record time (1991-1995) and established a major cardiac hospital funded by his Royal Highness Prince Sultan bin Abdulaziz. He established the first registry of congenital heart diseases in the middle east which was followed by a nationwide registry and was credited for being the first to described a new congenital anomaly of the heart in 2005. He established a series of international conferences (King of Organs) for advanced cardiac sciences in 2006 which is the first medical conference that explores topics related to the information processing and energetic role of the heart. He believes that we are at the start of a true revolution in the history of medicine, and his understanding of the broader role of the human heart in ethical, religious and social contexts has drawn major media attention. Dr. Alabdulgader was recently elected as a member of the scientific board of the International committee on Global Geological and Environmental Change (GEOCHANGE).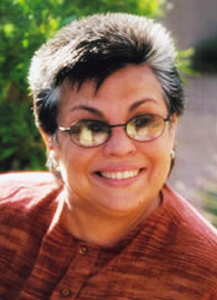 Maria Lourdes Arguelles, Ph.D., M.S., B.A.
Dr. Argulles, a professor of education and cultural studies, Claremont Graduate University co-principal investigator, TestEdge® National Demonstration Study, which received a $1 million Congressional appropriation administered through the U.S. Department of Education's Fund for the Improvement of Education. Lourdes Arguelles received her Ph.D. at New York University from the Center for Human Relations and Community Studies in the School of Education. Her concentrations were in psychology and sociology. Until recently, Dr. Arguelles occupied the MacArthur Chair in Women Studies at Pitzer College. She has taught at the University of British Columbia; University of New Mexico; Arizona State University; University of Waterloo, Ontario; University of California, Los Angeles; and Loyola College, Montreal. Among the many governmental, private, and nonprofit associations Lourdes Arguelles has been affiliated with, she has been a consultant to the American Association of Colleges and Universities, National Institutes of Health, the Citizenship Branch of the Canadian State Department, Tomas Rivera Institute and AIDS Project, Los Angeles.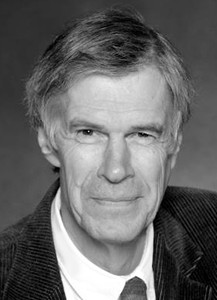 John Andrew Armour, M.D., Ph.D.
Dr. Armour has been an associate professor in pharmacology with the Faculty of Medicine at the University of Montreal, Québec, Canada, and a longtime associate professor and full professor in the department of physiology and biophysics at Dalhousie University, Nova Scotia, Canada. He is also a researcher and specialist in neurocardiology at the Hôpital du Sacré-Coeur de Montréal, Québec. Dr. Amour's primary areas of research are neurocardiology, cardiac arrhythmias induced by autonomic neurons, control of cardiac regional cardiac function by autonomic neurons, transduction of myocardial ischemia by afferent neurons, anatomy of the peripheral cardiac nervous system, heart failure and the cardiac nervous system. He has authored many journal articles, including Neurocardiology: Anatomical and Functional Principles, and books, among them Basic and Clinical Neurocardiology.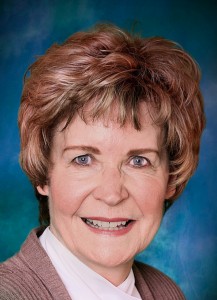 Linda Caviness, Ph.D.
Dr. Caviness, a researcher and professor of curriculum and instruction in the school of education at La Sierra University, earned a master's degree in education at the University of California, Berkeley in language and literacy and a Ph.D. in education administration at Andrews University, where her doctoral research focused on educational neuroscience. Her research interests include brain-based learning, reading difficulties and learning theories. She completed HeartMath's Resilient Educator™ program and is a certified HeartMath trainer. Caviness frequently speaks at teachers' gatherings and conferences on education neurosciences. She received the Zapara Award for teacher excellence.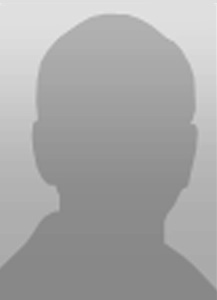 Murray Gillin, A.M., F.T.S.E.
Dr. Gillin, is professor emeritus of entrepreneurship and innovation at the Australian Graduate School of Entrepreneurship, Swinburne University of Technology, Melbourne. Murray was the winner of the Inaugural 2001 Best Entrepreneurial Educator of the Year and founder of Australia's and the world's first master's program in entrepreneurship and innovation. Though he retired 1998, he has remained actively involved in the teaching of the master's program in entrepreneurship and innovation in Australia and Israel. He also supervises Ph.D. candidates in entrepreneurship and innovation. Murray's pioneering spirit and educational achievements were recognized when he was named professor emeritus. He is also executive director of AGSE International Entrepreneurship Research Exchange.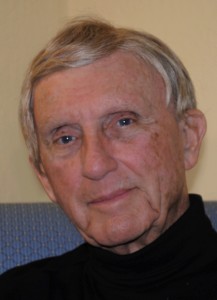 William C. Gough, Ph.D.
Dr. Gough, graduated from Princeton University with BS and MS degrees in electrical engineering and is a registered professional engineer (nuclear). He did research and studies on the interaction between science and public policy at Harvard University's Kennedy School of Government. Gough was a manager at the U.S. Atomic Energy Commission's controlled fusion research program, where, in 1968, he co-invented the Fusion Torch concept for producing sustainability for the material world (www.FusionTorch.com). Later he was the manager of the fusion power program for the electric utility industry at the Electric Power Research Institute (EPRI), and then the U.S. Department of Energy site manager for high-energy physics and synchrotron radiation at the Stanford Linear Accelerator Center (SLAC). The integration of technical and humanity-related topics is one of his fortes. He co-founded the Foundation for Mind-Being Research (www.fmbr.org), a nonprofit organization for consciousness research, in 1980.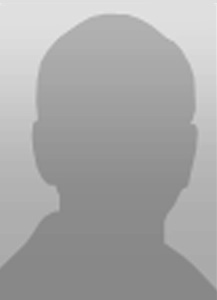 David Joffe
David Joffe, a biomedical engineer and mathematician who lives and works in Boulder, Colorado, has brought numerous inventions and products in the medical and computer industry to successful commercial distribution. He was an integral member of the team that developed the pulse oximeter at Biox Technology from 1979-1984. The pulse oximeter indirectly measures a patient's blood oxygen saturation and is considered one of the last decade's most valuable medical devices. Joffe was founder and chief technical officer for Lexicor Medical Technology, which manufactures EEG brain mapping and neurofeedback technology. He developed one of the core signal processing algorithms that run on the emWave® Desktop for Mac and PC. He received the Distinguished Achievement Award for the Association for Applied Psychophysiology and Biofeedback's neurofeedback division. Joffe's primary focus is hardware/software design related to human physiological signal acquisition, processing and display.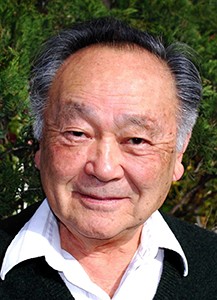 Joseph Kamiya, Ph.D.
Dr. Kamiya, generally acknowledged as the father of the field of EEG biofeedback/neurofeedback, is a former professor of medical psychology and a research psychologist at the University of California, San Francisco (UCSF). He earned his B.A., M.A. and Ph.D. degrees from the University of California, Berkeley. From 1951 to 1953 he served at the university as a research assistant and then went on to the University of Chicago, where he was a faculty member from 1951 to 1960. Kamiya began a career at the Langley-Porter Neuropsychiatric Institute of UCSF, where he specialized in brain self-regulation and psychophysiological states. He is one of the pioneers of biological control by feedback and has delved deep into sleep and dream research. His current research, which has earned him distinction, involves the psychophysiology of consciousness and heightened awareness; he directs a psychophysiology-of-consciousness laboratory. Kamiya is at the forefront of research in altered states of consciousness and transpersonal consciousness.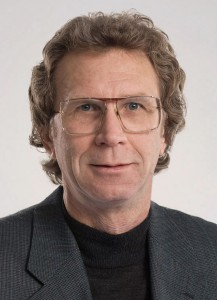 Rollin McCraty, Ph.D.
Rollin McCraty, executive vice president and director of research has been with HMI since its inception in 1991. He worked with founder Doc Childre to formulate the organization's research goals and create its Scientific Advisory Board. McCraty is a Fellow of the American Institute of Stress, holds memberships with the International Neurocardiology Network, American Autonomic Society, Pavlovian Society and Association for Applied Psychophysiology and Biofeedback and is an adjunct professor at Claremont Graduate University. He and his research team regularly participate in collaborative studies with other U.S. and international scientific, medical and educational institutions. McCraty is an internationally recognized authority on heart-rate variability, heart-rhythm coherence and the effects of positive and negative emotions on human psychophysiology. He is widely published in those and other research areas.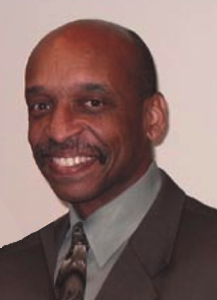 T. Gregory Quinn, M.D.
Dr. Quinn, cardiologist, director of cardiac rehabilitation at San Ramon Regional Medical Center in Oakland, Calif., is chief executive officer, chief medical officer and co-founder of the center. He earned his medical degree from the University of California, Davis, and completed residency at the University of California, Los Angeles/Veterans Administration Medical Center. He completed a subspecialty fellowship at Stanford University in cardiovascular medicine and the Stanford Center for Disease Prevention. Quinn is an interventional cardiologist at the Sutter East Bay Medical Foundation, where he is a board member and chair of the strategic planning committee and director of the Wellness Task Force. In addition to his expertise in cardiovascular disease prevention and treatment, he is a health and fitness enthusiast, a regular triathlon competitor and practicing jujitsu martial artist.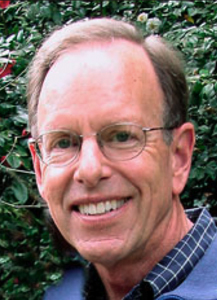 Richard Rahe, M.D.
Dr. Rahe, is a stress researcher and specialist in the psychometric assessment of life stress and its relationship to health. Throughout his medical career, Dr. Rahe has conducted stress and coping research studies and has taught these subjects at four medical schools. He examines the balance in individuals' lives by assessing their recent stress loads and their current coping and wellness resources. Rahe co-authored The Holmes-Rahe Social Readjustment Rating Scale. He has served as a consultant to the United Nations and the World Health Organization regarding war crimes victims in the former Yugoslavia. He currently consults with military and National Guard medical commands to improve recovery from stress among servicemen and women returning from Afghanistan and Iraq. Rahe is the director of Health Assessments Programs Inc., in Reno, Nevada.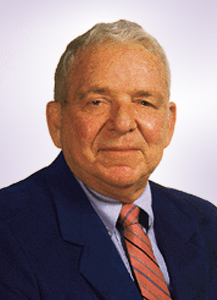 Paul J. Rosch, M.D., F.A.C.P
Dr. Rosch is president of the American Institute of Stress and one of the world's leading authorities and media spokespersons on stress. Rosch is a clinical professor of medicine and psychiatry at New York Medical College, honorary vice president of the International Stress Management Association and author of the books, The Doctors Guide To Instant Stress Relief, DeStress — Weigh Less and Bioelectromagnetic Medicine. He completed his internship and residency training at Johns Hopkins Hospital and the Walter Reed Army Hospital and Institute of Research, where he was director of the endocrine section in the department of metabolism. He had a fellowship at the Institute of Experimental Medicine and Surgery at the University of Montreal with Dr. Hans Selye, the originator the term "stress," as it is currently used. He also co-authored works with Selye and Dr. Flanders Dunbar, who introduced the term, "psychosomatic" into American medicine.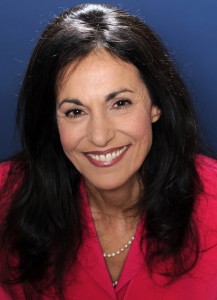 Deborah Rozman, Ph.D.
Dr. Rozman is a psychologist, business executive, educator, author and a researcher in the psychology of consciousness. Dr. Rozman has written numerous books, including the award-winning Meditating With Children and co-authoring with Doc Childre the Transforming Series — Transforming Anger, Transforming Stress, Transforming Anxiety andTransforming Depression. She helped Doc Childre found the Institute of HeartMath and currently is president and co-CEO of Quantum Intech Inc., the HeartMath technology company that develops and manufactures emWave® coherence feedback technologies. Prior to her involvement with HeartMath she was executive vice president of a biotech company where she directed sponsored research projects with Harvard University. Dr. Rozman serves on the HeartMath Institute's Global Coherence Initiative Steering Committee and is a key spokesperson for the HeartMath System, giving keynote addresses and media interviews on HeartMath research and applications.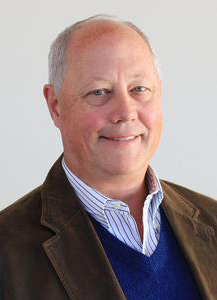 Bruce C. Wilson, M.D., F.A.C.C.
Dr. Wilson is a cardiologist and formerly HeartMath's medical director. Dr. Wilson is a board-certified cardiologist in Milwaukee, Wisconsin. He served as director of cardiac care at the University of Minnesota Hospitals, director of the University of Pittsburgh Heart Institute, chief of cardiology and chairman of medical education at Columbia Hospital in Milwaukee and chairman of the board for Heart Hospital of Milwaukee. Dr. Wilson is currently in private practice and is a clinical associate professor at the Medical College of Milwaukee. Wilson helped develop the Health Care Division at HeartMath LLC in 2002. He is the author of The HeartMath Approach to Managing Hypertension and many medical articles. He is also the founder, president and CEO of HeartMatters.
Dr. Tony Yardley-Jones, MB ChB. PhD. FFOM, FRCSE, FFTM.RCPS (Glas)
Dr. Yardley-Jones is a specialist in occupational medicine in the UK. Yardley-Jones, following general and surgical training and after over 25 years in the corporate sector, became Lead Consultant in Occupational Medicine at the Chelsea and Westminster Hospital in London. He now has a private practice in London UK. He is a consultant adviser, through his company Oakridge Executive Medicine Ltd, to several private- and public-sector organizations. He has an interest in what neurophysiological mechanisms underpin performance and behavior and how interventions that change HRV patterns can generate positive emotion in order to reduce the harmful physiological responses to stress.