HeartMath Institute Boards
Board of Directors
The members of the HeartMath Institute's Board of Directors bring diverse personal and educational backgrounds and life experience to their work overseeing the policies and goals of the nonprofit organization.
Scientific Advisory Board
The institute's Scientific Advisory Board comprises a group of prestigious and internationally recognized leaders in physics/biophysics/astrophysics, education, mathematics and engineering, and cardiology, biofeedback and psychology among other medical disciplines.
HeartMath Institute
Board of Directors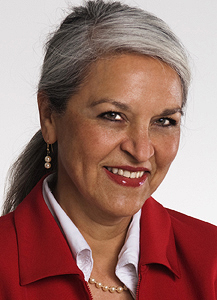 Katherine Floriano
Chairwoman
When she joined the HeartMath Institute at its inception in 1991, Katherine Floriano brought a background in social work, banking and real estate. Floriano negotiated the purchase of the institute's 160-acre research and education center, obtained permits, planned renovation, oversaw contractors and managed use of the completed facilities. In 1997, she turned to fundraising and board development after being named HMI's V.P., Advancement of Major and Planned Gifts, her current position. Perhaps her most important role is as ambassador for HMI's work in education, corporate and political arenas at the local, state and national levels. Her passion for HMI's work and its impact on children has made her a perfect spokesperson in working with corporate and private philanthropists to obtain funding for special projects.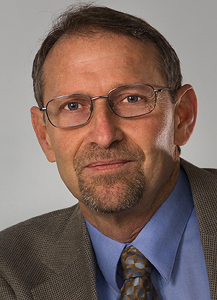 Brian Kabaker
Director
Prior to joining the HeartMath Institute, Brian Kabaker co-founded and ran a successful electronics firm that developed revolutionary technology in the area of electrostatics. His innovative sales and marketing strategies quickly propelled the company into a leadership position in the marketplace. The company's technologies are still in use today by high-tech companies around the world. Kabaker studied psychology at San Diego State University and Uppsala University, Uppsala, Sweden. Kabaker was named the HeartMath Institute's director of facilities in 1997 and chief financial officer and director of sales in 2001. His focus is on increasing revenues and maintaining and growing the HeartMath brand.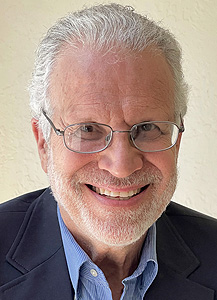 Dan Bishop
Director
As a volunteer, Dan Bishop brings a wide array of knowledge to the philanthropy team from his corporate career in advertising and operations. He was instrumental in helping to build a $100 million-dollar-a-year tech company into a one billion dollar success story. In the 80s, he created a nonprofit that helped families negotiate their demanding corporate lives while maintaining strong family bonds. Although he enjoyed his years in the corporate sector and owning an advertising agency, he felt a deep desire to give back. In 1992, he was introduced to HMI and immediately knew he had found his new home. He is living his passion for making people's day-to-day life a little easier by sharing knowledge of HMI's tools and techniques. Dan graduated from UCLA in 1975 with a degree in sociology, is an amazing photographer, and loves to share HeartMath with people.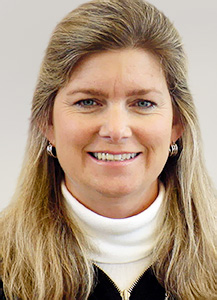 Diana Govan
Director
Diana Govan, an educator with more than 28 years of experience across all grade levels in public education, has been involved with HeartMath for over two decades. Govan is passionate about the needs of young people and the importance of social emotional learning, as evidenced by her involvement in programs at the high school where she works and in the community. Her focus has been on students with learning challenges and special needs. Govan also developed a passion for HeartMath, which led to her becoming a HeartMath Trainer and a HeartMath Coach/Mentor for educators, students and their parents. Govan lives in the Carmel Valley on California's Monterey Peninsula, where she raised two sons.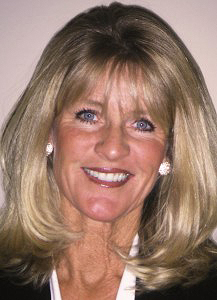 Donna Koontz
Director
Donna Koontz is a wellness professional with more than 20 years of experience in various sectors of the industry. She owns and operates Balanced Living, a training and consulting company that specializes in developing human potential. Koontz has an extensive background in sales, marketing and public speaking and has spent the last 18 years designing and facilitating core development programs for large domestic and international corporations. Acting is her special love; she can be seen in local TV commercials. Koontz, who has been affiliated with the HeartMath Institute since 1995, is a wife, mother and grandmother and lives in Benicia, California.
HeartMath Institute Scientific Advisory Board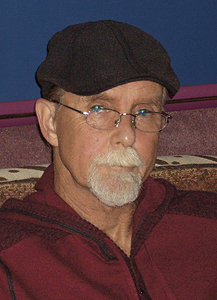 Doc Childre
Chairman
Doc Childre is the Scientific Advisory Board chairman and founder of the HeartMath Institute, a nonprofit research and education organization. He is the originator of the HeartMath System® of practical, heart-based tools and technologies designed to help people of all ages and walks of life to reduce stress, improve performance and enhance health and well-being. Childre is a global authority on optimizing human performance and personal effectiveness. He is chairman of the HMI Scientific Advisory Board and HeartMath LLC, chairman and co-CEO of Quantum Intech Inc., and a consultant to business leaders, scientists, educators and the entertainment industry through his firm, Top-Down Consulting. He has written or co-written a dozen books, including The HeartMath Solution, From Chaos to Coherence and Transforming Stress. Childre created the award-winning emWave2® heart-rhythm-coherence technology, used by thousands of people around the world.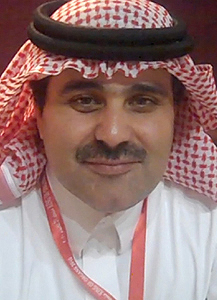 Abdullah Abdulrahman Alabdulgader, M.D., M.R.C.P. (UK), F.R.C.P. (Edin)
Dr. Abdulgader, a senior congenital cardiologist/electrophysiologist, has obtained multiple board certifications and memberships from prestigious medical schools and universities in record time (1991-1995) and established a major cardiac hospital funded by his Royal Highness Prince Sultan bin Abdulaziz. He established the first registry of congenital heart diseases in the middle east which was followed by a nationwide registry and was credited for being the first to described a new congenital anomaly of the heart in 2005. He established a series of international conferences (King of Organs) for advanced cardiac sciences in 2006 which is the first medical conference that explores topics related to the information processing and energetic role of the heart. He believes that we are at the start of a true revolution in the history of medicine, and his understanding of the broader role of the human heart in ethical, religious and social contexts has drawn major media attention. Dr. Abdulgader was recently elected as a member of the scientific board of the International committee on Global Geological and Environmental Change (GEOCHANGE).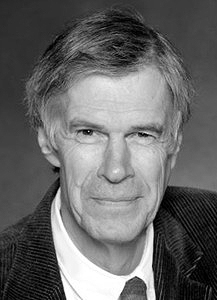 John Andrew Armour, M.D., Ph.D.
Dr. Armour has been an associate professor in pharmacology with the Faculty of Medicine at the University of Montreal, Québec, Canada, and a longtime associate professor and full professor in the department of physiology and biophysics at Dalhousie University, Nova Scotia, Canada. He is also a researcher and specialist in neurocardiology at the Hôpital du Sacré-Coeur de Montréal, Québec. Dr. Amour's primary areas of research are neurocardiology, cardiac arrhythmias induced by autonomic neurons, control of cardiac regional cardiac function by autonomic neurons, transduction of myocardial ischemia by afferent neurons, anatomy of the peripheral cardiac nervous system, heart failure and the cardiac nervous system. He has authored many journal articles, including Neurocardiology: Anatomical and Functional Principles, and books, among them Basic and Clinical Neurocardiology.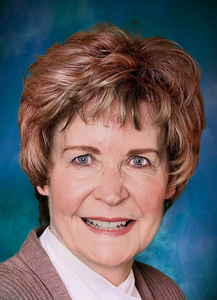 Linda Caviness, Ph.D.
Dr. Caviness, a researcher and professor of curriculum and instruction in the school of education at La Sierra University, earned a master's degree in education at the University of California, Berkeley in language and literacy and a Ph.D. in education administration at Andrews University, where her doctoral research focused on educational neuroscience. Her research interests include brain-based learning, reading difficulties and learning theories. She completed HeartMath's Resilient Educator™ program and is a certified HeartMath trainer. Caviness frequently speaks at teachers' gatherings and conferences on education neurosciences. She received the Zapara Award for teacher excellence.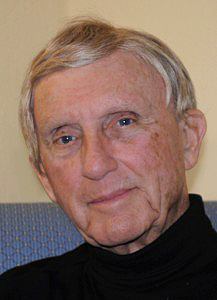 William C. Gough, Ph.D.
Dr. Gough, graduated from Princeton University with BS and MS degrees in electrical engineering and is a registered professional engineer (nuclear). He did research and studies on the interaction between science and public policy at Harvard University's Kennedy School of Government. Gough was a manager at the U.S. Atomic Energy Commission's controlled fusion research program, where, in 1968, he co-invented the Fusion Torch concept for producing sustainability for the material world (www.FusionTorch.com). Later he was the manager of the fusion power program for the electric utility industry at the Electric Power Research Institute (EPRI), and then the U.S. Department of Energy site manager for high-energy physics and synchrotron radiation at the Stanford Linear Accelerator Center (SLAC). The integration of technical and humanity-related topics is one of his fortes. He co-founded the Foundation for Mind-Being Research (www.fmbr.org), a nonprofit organization for consciousness research, in 1980.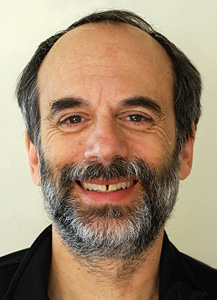 David Joffe
David Joffe, a biomedical engineer and mathematician who lives and works in Boulder, Colorado, has brought numerous inventions and products in the medical and computer industry to successful commercial distribution. He was an integral member of the team that developed the pulse oximeter at Biox Technology from 1979-1984. The pulse oximeter indirectly measures a patient's blood oxygen saturation and is considered one of the last decade's most valuable medical devices. Joffe was founder and chief technical officer for Lexicor Medical Technology, which manufactures EEG brain mapping and neurofeedback technology. He developed one of the core signal processing algorithms that run on the emWave® Desktop for Mac and PC. He received the Distinguished Achievement Award for the Association for Applied Psychophysiology and Biofeedback's neurofeedback division. Joffe's primary focus is hardware/software design related to human physiological signal acquisition, processing and display.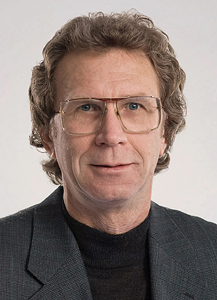 Rollin McCraty, Ph.D.
Rollin McCraty, executive vice president and director of research has been with HMI since its inception in 1991. He worked with founder Doc Childre to formulate the organization's research goals and create its Scientific Advisory Board. McCraty is a Fellow of the American Institute of Stress, holds memberships with the International Neurocardiology Network, American Autonomic Society, Pavlovian Society and Association for Applied Psychophysiology and Biofeedback and is an adjunct professor at Claremont Graduate University. He and his research team regularly participate in collaborative studies with other U.S. and international scientific, medical and educational institutions. McCraty is an internationally recognized authority on heart-rate variability, heart-rhythm coherence and the effects of positive and negative emotions on human psychophysiology. He is widely published in those and other research areas.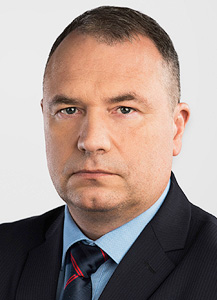 Minvydas Ragulskis, Ph.D.
Ragulskis is a professor of applied mathematics at Kaunas University of Technology and the Center for Nonlinear Systems in Lithuania. Among his areas of interest and research are phase control of dendrytic neural networks and evolutionary algorithms for time-series forecasting. In 2016 he was awarded the Zigmas Zemaitis Medal from the Lithuanian Mathematical Society and in 2017 he received the Sentinels of Science Award, in computer science. Ragulskis belongs to the Research Group for Mathematical and Numerical Analysis of Dynamical Systems, whose members decipher a healthy balance between rigorous theoretical analysis and practical applications. He is a member of the Lithuanian Academy of Science; was an honorary invited professor at Jinan University, Zhuhai, China; and was an invited expert at the European Commission, an executive arm of the European Union.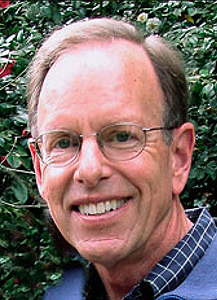 Richard Rahe, M.D.
Dr. Rahe, is a stress researcher and specialist in the psychometric assessment of life stress and its relationship to health. Throughout his medical career, Dr. Rahe has conducted stress and coping research studies and has taught these subjects at four medical schools. He examines the balance in individuals' lives by assessing their recent stress loads and their current coping and wellness resources. Rahe co-authored The Holmes-Rahe Social Readjustment Rating Scale. He has served as a consultant to the United Nations and the World Health Organization regarding war crimes victims in the former Yugoslavia. He currently consults with military and National Guard medical commands to improve recovery from stress among servicemen and women returning from Afghanistan and Iraq. Rahe is the director of Health Assessments Programs Inc., in Reno, Nevada.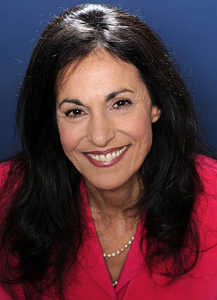 Deborah Rozman, Ph.D.
Dr. Rozman is a psychologist, business executive, educator, author and a researcher in the psychology of consciousness. Dr. Rozman has written numerous books, including the award-winning Meditating With Children and co-authoring with Doc Childre the Transforming Series — Transforming Anger, Transforming Stress, Transforming Anxiety and Transforming Depression. She helped Doc Childre found the Institute of HeartMath and currently is president and co-CEO of Quantum Intech Inc., the HeartMath technology company that develops and manufactures emWave® coherence feedback technologies. Prior to her involvement with HeartMath she was executive vice president of a biotech company where she directed sponsored research projects with Harvard University. Dr. Rozman serves on the HeartMath Institute's Global Coherence Initiative Steering Committee and is a key spokesperson for the HeartMath System, giving keynote addresses and media interviews on HeartMath research and applications.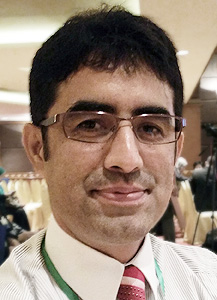 Abdul Qahar Sarwari, Ph.D.
Dr. Sarwari of Afghanistan is an emerging scholar in the field of human communication and humanities technologies and is among the emerging international scholars in heart rate variability and the HeartMath system. Sarwari is a senior lecturer at Afghanistan's Al-Beroni University. He collaborates in the development of and publishing academic works with HeartMath Institute, University Malaysia Pahang and Zululand University of South Africa among other organizations. Sarwari has published 20 academic papers in various international journals and spoken and presented at a number of international conferences, summits and gatherings, including 2019's 5th International Congress for Advance Cardiac Sciences (King of Organs). Sarwari's works focus on the relationship between internal and external factors such as HRV, heart coherence, communication competence, social and cultural skills and information that affect interactions among individuals, and enabling people of different cultures and nationalities to conduct proper and fruitful interactions with one another.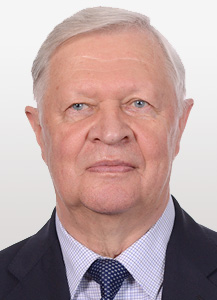 Alfonsas Vainoras, M.D., Ph.D.
Dr. Vainoras, a cardiologist and professor at the Lithuanian University of Health Sciences (LSMU) has worked in the development of new diagnostic tools, using complex systems theory in cardiology and healthcare. He has been associated with the LSMU Institute of Sports for many years. Vainoras has conducted research at the LSMU Institute of Cardiology. He has been the head of kinesiology sports for the university since 2003. He is a member of the Lithuanian Society of Cardiology and holds a patent on "a method and system of predicting a hypotensive episode in a patient using one or more time varying hypotension specific biomarkers corresponding to physiological processes in the patient."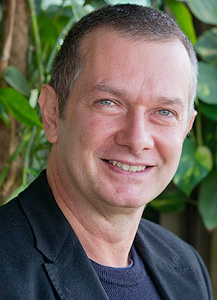 Carlo Ventura, M.D., Ph.D.
Carlo Ventura is professor of molecular biology in the School of Medicine at Italy's University of Bologna. He is chief of the National Laboratory of Molecular Biology and Stem Cell Engineering of the National Institute of Biostructures and Biosystems for the National Research Council, Italy's largest public research institution. Ventura founded VID art|science, a transdisciplinary movement encouraging the common journey of artists and scientists to help shift consciousness toward recognizing the inherent unity of arts and sciences. He has helped lead the way to new strategies in cardiovascular regenerative medicine, conducted extensive cell and stem-cell research and is credited with an important discovery related to extremely low-frequency magnetic fields. Ventura is a member of the American Society of Biochemistry and Molecular Biology and director of the Scientific Council of the Swiss stem-cell bank GENICO. He is widely published in top professional journals in his areas of expertise.