First Virtual HeartMath Global Coherence

Event
Redirecting Planetary Consciousness
Towards Harmonious Solutions
Join Gregg Braden, Rollin McCraty Ph.D., Howard Martin, Deborah Rozman Ph.D. and others, as together we learn to experience change with more compassionate care, personal balance and resilience.
This uplifting, interactive, virtual event will take place on Friday, Saturday and Sunday, March 26, 27 and 28, 2021. Each day is 4½ hours long – from 9:00 a.m. to 1:30 p.m., Pacific Daylight Time.
Register now and immediately receive FREE the HeartMath Experience video program and a Heart Intelligence e-book to help with understanding the HeartMath basic practices.
During this transformational event, you will instate the Way of the Heart, experiencing:
More calm and inner ease
Ability to glide over stress and transform worry and anxiety
Good feeling in your heart from playing your

role in the shift

Deeper intuitive connection with your heart's wisdom and guidance
You'll Experience Intuitive Feelings of Connectedness
Participate in

heart-focused

meditations with 100's of

like-hearted

people

around the world

Compassionate Latitude for yourself and others
Raising your personal vibration, expanding your capacity to radiate love
Breakout rooms to connect deeply with people in small groups
First to Know Tools, Practices and Research Including:
Broadcasting Love
Radiating the Softener Frequency
Turnarounds
Compassionate Latitude
Global Conscious Project

V-2

Tree Rhythms Citizen Research Project
What You Will Learn
Core elements that you will learn, as we come together in our collective mission to help awaken the heart of humanity:
How to redirect our consciousness to help awaken the heart of humanity.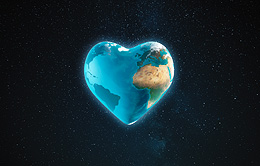 Discover how collectively, we can help lift humanity to a new baseline of heart-increased care, kindness and compassionate cooperation.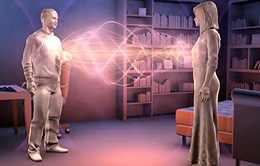 About the science of interconnectivity, and how our inner practices affect the global energy field environment.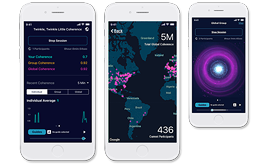 To connect in the Global Coherence App to experience Global Heart Coherence in real-time – transforming the global energy field environment.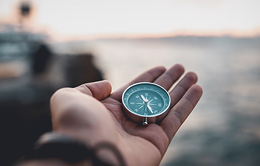 How to create an action plan to sustain your practices for your next level of awakening.
Redirecting Planetary Consciousness features Gregg Braden, Rollin McCraty, Howard Martin, Deborah Rozman and others sharing practical ways of using the HeartMath skill set to benefit you, your family and community and people all around the world.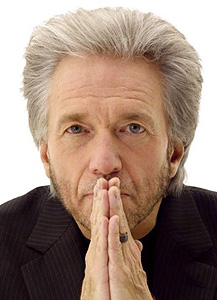 Gregg Braden
–
Featured Guest Speaker
Maintaining your resilience is the face of global changes.
How we have the power to impact the energetic field environment to make the improbable not only possible, but a new reality.
See Bio
Gregg Braden is a five-time New York Times best-selling author, scientist, international educator and renowned as a pioneer in the emerging paradigm based in science, social policy and human potential. Braden's problem-solving work reveals deep insights into the new human story, and how the discoveries inform the policies of everyday life . To date his research has led to 15 film credits and 12 award-winning books now published in over 40 languages. Gregg is the proud recipient of numerous awards including The Walden Award for New Thought and The Illuminate Award for Conscious Visionaries. Braden has presented his discoveries in over 30 countries on six continents.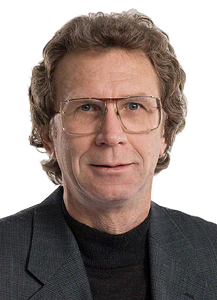 Rollin McCraty,
Ph.D.
New research that demonstrates how collective consciousness can have measurable effects on the physical world.
Heart coherence and heart rhythm synchronization within groups.
The physiology of establishing new internal baselines – the key to transformation.
See Bio
Rollin McCraty, Ph.D. is Executive Vice President and Director of Research at the HeartMath Institute. He has been with HeartMath since its creation in 1991. As a psychophysiologist, McCraty's research interests include the physiology of emotion, heart-brain communication, heart rhythm coherence feedback and the global interconnectivity. Findings from this research have been applied to the development of HeartMath tools and technology. He is on the Global Coherence Steering Committee, author of The Science of the Heart. Rollin is coordinator of Global Coherence Research projects. Rollin is featured numerous documentary films: I am, The Truth, The Power of the Heart, Solar Revolution and The Living Matrix and many others.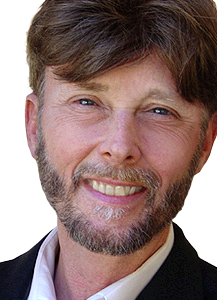 Howard Martin
How raising – and maintaining – your vibration is key to meeting challenges with more resilience.
Become more sensitive to our vibrational trends.
Boost your ability to help lift and redirect planetary consciousness through

heart-focused

practices.
See Bio
Howard Martin is Executive Vice President of HeartMath Inc. Martin brings more than thirty years of experience in business and personal development. He has been involved with HeartMath since its inception. He speaks internationally on the HeartMath approach to advancing human performance that is based on scientific research linking heart function with health, emotional well-being and intelligence. Howard is co-author with Doc Childre of The HeartMath Solution. He is a dynamic speaker, and has delivered hundreds of workshops and keynote addresses. As a key spokesperson for HeartMath, Howard has conducted hundreds of media interviews. His appearances include CNN Headline News, U.P.I. Radio network, WNBC-TV-New York, WGN-TV-Chicago, and Discovery Channel-Beyond 2000.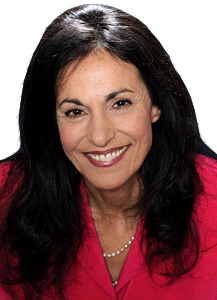 Deborah Rozman,
Ph.D.
New tools to help you connect with your intuitive guidance for wiser, heart-directed choices.
Increase your impact on social and global issues for more harmonious outcomes.
Create an action plan to sustain your practices, to take them to the street for your next level of awakening.
See Bio
Deborah Rozman, Ph.D. is President and Co-CEO of HeartMath Inc. and has over thirty years of experience as a business executive, serial entrepreneur, psychologist, author and educator. She has been involved with HeartMath since its inception. She is on the Global Coherence Steering Committee and co-authors of the book, Heart Intelligence: Connecting with the Intuitive Guidance of the Heart. She is also co-author with Doc Childre of HeartMath's Transforming Series and is host of the Add Heart Monthly Calls. Deborah is a key spokesperson on HeartMath, heart intelligence, managing stress in these changing times and heart-based living.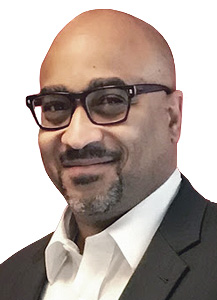 James L. Miles,
Sr., Ph.D., D. Min.
Building Resilient Communities – how radiating heart can heal our social systems.
Real change requires a change of heart, not just a change of regulations.
The heart and its intelligence as necessary street smarts for all community environments that want to thrive.
See Bio
James L. Miles, Sr., Ph.D., D. Min. is Chief Strategist at Lodestone R3 in Chicago Illinois. He is a HeartMath® Certified, Trainer, Coach, Resilience Advantage™ and Activating the Heart of Teams™ Trainer. James current projects focus on promoting personal and operational resilience within the context of community well-being, public health, cross-cultural initiatives, leadership, suicide prevention and community economic development. He works with First Responders, U.S. military, faith-based leaders, government officials, regional public health depts. and local community. Miles' passion is to promote sustainable approaches to community engagement, development, wellness, and resilience. His unique background helps make the connection between public policy, population health and organizational culture.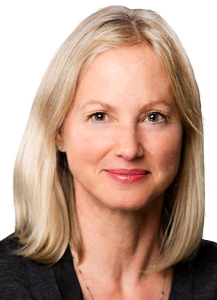 Claudia Welss
Sharing a unique perspective on the coming together of science and spirituality and the hope that broadcasting love to the planet offers us all.
The Global Coherence Pulse, experiencing pulsing the planet with heart coherence.
See Bio
Claudia Welss is Chairman of the Institute of Noetic Sciences (IONS) and on the boards of the Global Coherence Initiative and Space for Humanity. She's co-founder of the Global Coherence Pulse, a social collaboration in collective coherence partnering with GCI, and founding Chair of Invest in Yourself at Nexus Global, bringing practical consciousness research to a community of philanthropists, impact investors, social entrepreneurs, activists and influencers focused on world change. Previously, Claudia was director of the University of California, Berkeley Haas School's center for executive development, responsible for designing and delivering strategic learning programs for global corporations and leading the development of social responsibility and sustainability curriculum.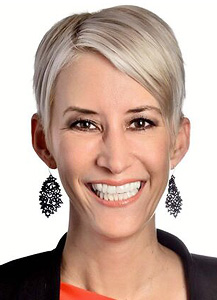 Jennifer K. Hill
,
Our Host & Facilitator
Is an author, speaker, TV and radio host, entrepreneur, and thought leader. She has hosted popular shows with HeartMath Institute, Dr. Deepak Chopra, Dr. Dain Heer and many other leaders and organizations from around the world. When she is not hosting or speaking, she loves to give back. She recently built two schools, the first in Nepal and the most recent school in Senegal. Jennifer spent over a decade as a speaker, corporate trainer, blogger, radio and television personality. She has appeared on Good Day LA, KTLA, CTV, CBS, NBC, ABC, FOX, and BBC News as an expert in the field of recruiting and job hunting.
Register by February 20th, 2021 to
receive 35% off.
Regular Price: $249
Special Price: $161!
Save $87!
(It will be recorded and playbacks will be available for you to view later.)
(Space will be limited for this event, so register early.)
Lock in your seat by Feb. 20th to receive the 35% discount, plus, get your two free resources when you register!