Registration is now closed for this event.
Thank you for your interest and participation. We hope to see you at next year's event!
Our Second Virtual HeartMath

Global Coherence Event
The Rise of
Collective Compassion:
A Heart-Centered

Approach to Creating a

More Coherent World
You are invited to attend the second annual virtual HeartMath Institute Global Coherence Event, The Rise of Collective Compassion: A Heart-Centered Approach to Creating a More Coherent World.

HeartMath presenters and guest speakers will share how the transformational power of the heart is key to becoming empowered, self-secure individuals for manifesting a more coherent, peaceful world.
This interactive, uplifting event will take place online Friday, Saturday and Sunday, March 18, 19 and 20, 2022. Each day is 4½ hours – from 9:00 a.m. to 1:30 p.m., Pacific Daylight Time and includes daily break-out sessions for you to participate in.
During this special virtual event, you will be able to share in daily heart-focused meditations and experience proven practices for awakening and expanding heart qualities like deeper care and compassion. This uplifts our personal vibration and increases our energy management capacity, helping to bring about the changes we wish to see in our lives and in the world.
The event will be hosted by Steve Havill, HeartMath Community Activation Facilitator, and led by three HeartMath Master Trainers and Executives, Rollin McCraty, Ph.D., Deborah Rozman, Ph.D., and Howard Martin. We are delighted to have four guest speakers, Dr Joe Dispenza, Scilla Elworthy, Ph.D., James Miles, Sr., Ph.D. and Roger Nelson, Ph.D.
Dr Joe Dispenza will speak about his work Becoming Supernatural: How Common People Are Doing the Uncommon and his partnership with HeartMath on coherence healing research. Scilla Elworthy will talk about how heart coherence tools are needed to help create sustainable peace throughout the world. James Miles will share how he is taking heart-centered practices and tools you will be learning to the street – to inner-city youth, police departments and community centers – and the outcomes for raising compassion and creating a more coherent world. Roger Nelson will talk about the Global Consciousness Project findings that compassion has a greater effect on the random number generator network than fear, providing hope for humanity.
Click here to read more about each presenter.
Virtual HeartMath

Global Coherence Event
Price:

$249!
(The virtual event will be recorded and playbacks will be available to view later for registrants.)
(Space will be limited for this event, so register early.)
You will learn…
How to move through today's uncertain times with much less stress, more

self-security

, and clearer thinking.
How our choices constantly create our peace and

self-security

, or disrupt it.
The difference between compassion, empathy, and unmanaged empathy and how to increase compassionate latitude for others and yourself.
Ways to slow down the vibratory rate of the mind and emotions to access sensitivity to your heart's intuitive choices and unclouded discernment.
Why listening to your heart's intuitive guidance is a most important step for manifesting your purpose.
How to anchor inspiration and insights so they are more available to you after the event.
The importance of collective compassion to facilitate humanity in getting along with each other –

a most vital

step forward.
You will experience…
How activating heart feelings in the first few minutes of the day carries over and helps us better flow through the day with less stress in our interactions.
Practices to deal with heightened reactions to stress triggers and feelings of anxiety.
The power of pause for making better choices throughout the day.
How to "Spot Check" thoughts, feelings and attitudes, which gives you a conscious chance to reset your feelings and intentions.
Practices to reduce worry and negative projections.
An exercise called "Prep" – for creating more desirable outcomes.
How hope from your genuine heart creates a powerful magnetic draw for manifestation.
How getting in sync with other people's hearts strengthens our collective contribution to lifting our personal and global energy field.
Here are a few topics that
will be discussed…
Why meaningfulness (sincere heart intention) is the action word in all practices to experience their deeper benefits.
The science of interconnectivity and new discoveries of our heart's connection to the Earth's magnetic fields.
Why what we "feed the field" with our thoughts, feelings and energies determines our personal or collective coherence, or lack of coherence.
The relevance of live data from the Global Coherence Monitoring System and the Global Consciousness Project 2.0 and how you can participate.
The Global Tree Potential Monitoring System and how you can participate in this Citizen

Scientist-based

research to further explore how we are interconnected with trees and nature.
Prior to the event, each participant will receive free access to the HeartMath Experience video program. You will also receive our newest e-book 10 HeartMath Practices for Reducing the Stress in Pressured Decisions, Choices and Interactions.
Daily Time Schedule
for 3 days.
9:00 a.m. – 10:00 a.m.

–

Break for 10 minutes.

10:10 a.m. – 11:10 a.m.

–

Break for 10 minutes.

11:20 a.m. – 12:20 p.m.

–

Break for 10 minutes.

12:30 – 1: 30 p.m.
This is what will happen during the daily
break-out

sessions…
12 people will be randomly selected and placed into a group.
A group question will be presented.
Each person can talk about how they relate to this.
The group will pick a spokesperson to express the group's synchronized viewpoint.
All proceeds for this virtual event will go towards funding the Global Coherence Initiative and research.
Join us for this transformational lift as we increase the coherence between our heart, mind and spirit in our heart connections and interactions.
Virtual HeartMath

Global Coherence Event
Price:

$249!
(The virtual event will be recorded and playbacks will be available to view later for registrants.)
(Space will be limited for this event, so register early.)
If you have any questions call Toll Free (800) 711-6221 or send an e-mail to info@heartmath.org.
For international calls: 1 (831) 338-8500.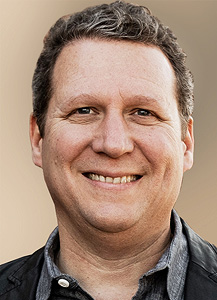 Steve Havill is the founder and CEO of Conscia Ventures, helping heart-driven business leaders, entrepreneurs and professionals thrive in the emerging new world. He is also HeartMath's Activation Facilitator for our Community of Certified Professionals. Steve is a purposeful performance coach, experiential facilitator and champion of the human spirit. As a community builder, Steve loves creating a dynamic space to tap into the deep wisdom and heart intelligence of groups of all sizes by facilitating meaningful engagement, fun and curiosity, assuring every voice heard. Steve is best known for modeling his own higher purpose via his connected, playful, heart-based leadership style.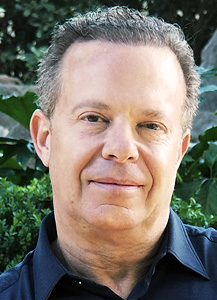 Dr Joe Dispenza's Dr Joe's passion can be found at the intersection of the latest findings from the fields of neuroscience, epigenetics, and quantum physics. He uses that knowledge to teach people how to heal their bodies of health conditions, make significant changes in their lives, and evolve their consciousness. Since 2010, he has partnered with scientists and universities to perform extensive research on the effects that meditation has on the brain and body. He and his team have also studied gene expression, protein regulation, immune response, and more in both novice and advanced meditators. As a New York Times best-selling author, researcher, lecturer, and corporate consultant, Dr Joe's research has led him to develop a practical formula to help people transform their lives.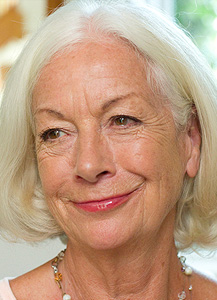 Scilla Elworthy, Ph.D., is a three times Nobel Peace Prize nominee for her work with Oxford Research Group to develop effective dialogue between nuclear weapons policymakers worldwide and their critics. She now leads The Business Plan for Peace to help prevent violent conflict and build sustainable peace throughout the world, based on her latest books, The Business Plan for Peace: Building a World Without War and The Mighty Heart: How to Transform Conflict. Scilla founded Peace Direct in 2002 to fund, promote and learn from local peace-builders in conflict areas. She was awarded the Niwano Peace Prize, the Luxembourg Peace Prize, and was an adviser to Peter Gabriel, Archbishop Desmond Tutu and Sir Richard Branson in setting up 'The Elders'.
James L. Miles, Sr., Ph.D., D. Min., is Chief Strategist at Lodestone R3 in Chicago, Illinois. He is a HeartMath Certified Trainer, Coach, Resilience Advantage™ and Activating the Heart of Teams™ Trainer. His current projects focus on promoting personal and operational resilience within the context of community well-being, public health, cross-cultural initiatives, leadership, suicide prevention and community economic development. He works with First Responders, U.S. military, faith-based leaders, government officials, regional public health depts. and local communities. James' passion is to promote sustainable approaches to community engagement, development, wellness, and resilience.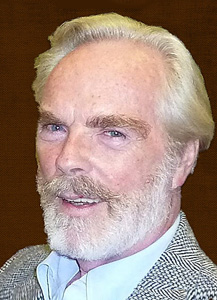 Roger Nelson, Ph.D., is Director of the Global Consciousness Project (GCP). He studied physics and sculpture at the University of Rochester and experimental psychology at New York University and Columbia. He is the author or co-author of over 100 technical papers and three books. He was Professor of Psychology at Johnson State College and in 1980 joined Princeton University's PEAR lab to coordinate research. His focus is on human consciousness, mental interactions, anomalous information transfer, and the effects on physical systems by individuals and groups. He created the GCP in 1997, building a world-spanning random number generator network designed to gather evidence of coalescing global consciousness.
Nachum Plonka, Ph.D. joined the research team at the HeartMath Institute one year ago as the Principal Data Scientist. He received his Ph.D. in Computational Physics from Stanford University. He then worked as a Senior Data Scientist at Quantifind Inc. to track the effects of global attention and sentiment on brands and businesses. Meanwhile, he has incorporated daily meditation and consciousness practices into his own life for the past 9 years. Nachum brings his depth in science and compassion to all of the research at HeartMath, especially his main focus, the Global Consciousness Project.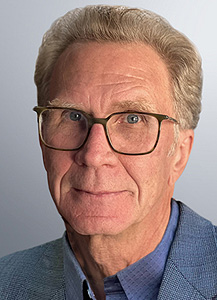 Rollin McCraty, Ph.D., is Executive Vice President and Director of Research at the HeartMath Institute. He has been with HeartMath since its creation in 1991. As a psychophysiologist, Rollin's research interests include the physiology of emotion, heart-brain communication, heart rhythm coherence feedback and global interconnectivity. Findings from this research have been applied to the development of HeartMath tools and technology. He is on the Global Coherence Steering Committee and coordinator of Global Coherence Research projects. Rollin is the author of The Science of the Heart, and he is featured in numerous documentary films: I Am, The Truth, The Power of the Heart, Solar Revolution, The Living Matrix and many others.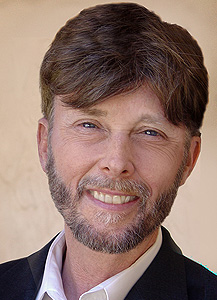 Howard Martin is Executive Vice President of HeartMath Inc. Martin brings more than thirty years of experience in business and personal development. He has been involved with HeartMath since its inception. He speaks internationally on the HeartMath approach to advancing human performance that is based on scientific research linking heart function with health, emotional well-being, and intelligence. Howard is co-author with Doc Childre of The HeartMath Solution. He is a dynamic speaker and has delivered hundreds of workshops and keynote addresses. As a key spokesperson for HeartMath, Howard has conducted hundreds of media interviews. His appearances include CNN Headline News, U.P.I. Radio network, WNBC-TV-New York, WGN-TV-Chicago, and Discovery Channel-Beyond 2000.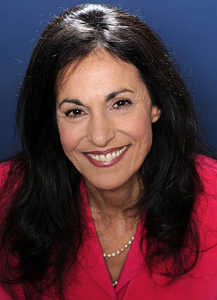 Deborah Rozman, Ph.D., is President and Co-CEO of HeartMath Inc. with HeartMath founder Doc Childre. She has over thirty years of experience as a business executive, serial entrepreneur, behavioral psychologist, author and educator. Deborah has been involved with HeartMath since its inception and serves on the Global Coherence Steering Committee. She is a co-author of the book Heart Intelligence: Connecting with the Intuitive Guidance of the Heart. She is also co-author with Doc Childre of HeartMath's Transforming Series and is host of the Add Heart Podcast. Deborah is a key spokesperson on HeartMath, heart intelligence, managing stress in these changing times and heart-based living.
Virtual HeartMath

Global Coherence Event
Price:

$249!
(The virtual event will be recorded and playbacks will be available to view later for registrants.)
(Space will be limited for this event, so register early.)