Resources

to
empower you

Explore HeartMath's collection of free resource and downloadable materials for expanding your heart connections including practical solutions for your personal growth, health and life fulfillment.
Free Stress & Well-Being Survey
It's scientifically validated, easy to use and can transform your life. Use our in-depth Stress & Well-Being Survey to monitor your mental, emotional and physical well-being.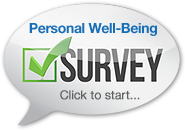 Your privacy, personal information and identity will always be safeguarded.
3 Ways to find resources you can put to use, NOW!
3
HeartMath Institute's Resource Archive
Sometimes exactly what you want is in our Resource Archive. As a pioneer in the science of Heart Intelligence, we've produced a wealth for information.
Check out our Resource Archive.