Donations for a Better Humanity

Your generosity counts.
HMI's donors from around the world are supporting innovative research and programs that increase personal, social and global coherence and harmony. We are making a difference in the hearts and lives of all types of people, young, old and above all, those in need.
Caring from the Heart
Teaching, one and all, how to access the wisdom of the heart and its amazing capacity to transform lives has been HMI's focus for 32 years.
If you would like to make a contribution to HeartMath Institute, please use the following information:
Phone: Katherine Floriano, Vice President Office of Philanthropy,


(831) 338-8717

or

Toll Free USA at: (866) 221-6339

.

E-mail: Send inquiries to katherine@heartmath.org.
Mail: Send contributions to:
HeartMath Institute
14700 West Park Avenue
Boulder Creek, California 95006
Gifts to Last a Lifetime
Many HMI donors choose to create planned gifts in their estate plans to support our mission for future generations. To help you get started, we invite you to use FreeWill: a cost-free estate planning tool that makes it easy to create a legacy with HMI.
If you've already included HMI in your estate plan, please fill out this form to let us know.
And if you're interested in naming HMI as a beneficiary of a non-probate asset (your 401k, IRA, etc.), learn more and get started here.
HeartMath Institute Donation
Join us in conducting research and providing programs to those in need.
Licensing and sales cover administration and fundraising costs so 100% of your donation supports projects to help people.
We Always Use
100%

of Your Donation to

Fund our Initiatives
How Your Donations Are Used
HMI is structured to use 100% of your contributions to fund initiatives and public programs including research projects.
We use product sales and licensing fees to cover overhead costs.
Our Featured Projects
Interconnected Research Projects
We are conducting ground breaking research on the interconnectedness between our physical, mental and emotional health and behaviors and the earth's energetic systems.
Donate
Your support will improve the capacity of human beings to improve their experience of life and increased resonance with each other.
Supporting Heather Connery, your Adopted Scientist, will accelerate the research on the interconnectedness between humanity and the earth and how we can work together to shape the world we live in.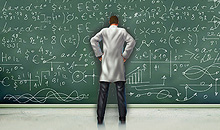 HeartMath Trauma Recovery Project
Help children and adults who have suffered trauma rebuild their lives with HeartMath tools.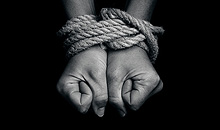 First Responders Recognition Project
Services of first responders can touch us personally and in our communities. Show your gratitude by supporting these caring men and women.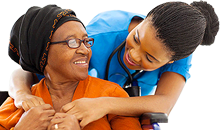 Stories We Love to Share
Educators use HeartMath in the regular classroom and with children who have special needs such as ADHD, autism and Asperger syndrome. Our programs help veterans, battered women, pregnant teens, a variety of support groups, parent groups, firefighters, senior care organizations, social services and other underserved populations. Here is what some of them are saying.

Expanding Heart Connections
Personal Social Global
Personal Social Global
Every purchase supports the work of HMI's outreach programs.