HeartMath Institute Founder and Executives
About the Founder
HeartMath founder Doc Childre's vision since the 1980s has been demonstrating to people that harnessing the intelligence of the heart can lead them away from the destructive cycles of stress and strife.
Executives
Ensuring efficient operations and a fiscally sound business model, while maintaining compassion and heart focus toward employees and the thousands of people HMI serves, are goals to which its Executives aspire.
Meet HeartMath Institute's Founder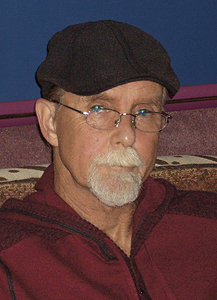 Doc Childre
Founder
HeartMath founder Doc Childre is a global authority on reducing stress, building resilience and optimizing personal effectiveness. He is the originator of the HeartMath® System, which entails practical, heart-based tools and technologies that people of all ages and walks of life can use to enhance health, performance and well-being. The HeartMath System is widely used by Fortune 500 companies, the military, hospitals, clinics, schools and thousands of adults and children.
In 1991, Childre founded the nonprofit HeartMath Institute (HMI), a research and education organization. HMI's organizational, educational and clinical research on emotional physiology and self-regulation has been published in peer-reviewed scientific journals and presented at many scientific conferences worldwide.
He is chairman of the HMI Scientific Advisory Board, and GCI Steering Committee and HeartMath LLC, chairman and co-CEO of Quantum Intech Inc., and a consultant to business leaders, scientists, educators and the entertainment industry through his firm, Top-Down Consulting. He has written a dozen books, including The HeartMath Solution, From Chaos to Coherence, The HeartMath Approach to Managing Hypertension and the Transforming series of books: Transforming Anger, Transforming Stress, Transforming Anxiety and Transforming Depression. Doc Childre created the award-winning emWave® heart-rhythm coherence feedback technologies and Stopping Emotional Eating: The emWave Stress and Weight Management Program.
Childre's work with HeartMath has been featured on the NBC Today Show, ABC World News Tonight, CBS' The Early Show, CNN's Headline News, Discover.com, ARS Technica, MacWorld, Information Week, The Daily Beast, Harvard Business Review, Business 2.0, Prevention magazine, Psychology Today, Golf magazine, PGA.com, Cosmopolitan, Self, Men's Fitness, Men's Health, The Washington Post, USA Today, The Wall Street Journal and many other publications and media around the world. Doc Childre also co-authors a blog with Deborah Rozman, Ph.D., for the Living section of the Huffington Post.
HeartMath Institute Executives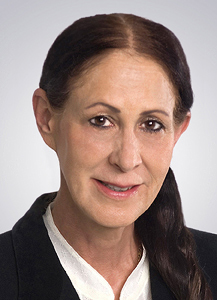 Sara Childre
President and CEO
Sara Childre learned the value of self-management, organization and service at an early age as the daughter of a Marine Corps general. As a double major at East Carolina University, Childre earned degrees in psychology and fine arts. Her interest in the field of human development led her to participate in several long-term research projects with HeartMath® founder Doc Childre, and she shares his vision of optimizing human performance and well-being. Since 1991, Childre has helped oversee and develop HeartMath trainings, educational products and scientific programs. She was appointed vice president and CFO of the institute in 1992 and president and CEO in 1998.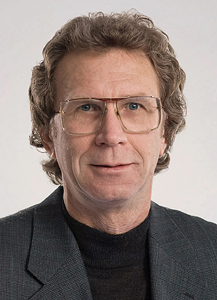 Rollin McCraty, Ph.D.
Executive Vice President and Director of Research
Rollin McCraty of Boulder Creek, Calif., is executive vice president and director of research of HeartMath Institute. McCraty is director of research and project coordinator of the Global Coherence Monitoring System. He has been with HeartMath since its creation in 1991. He is a psychophysiologist and a professor at Florida Atlantic University. McCraty's research interests include the physiology of emotion, with a focus on the mechanisms by which emotions influence cognitive processes, behavior and health. He and his team regularly participate in studies with scientific, medical and educational institutions worldwide. McCraty has written extensively and been widely published in his areas of scientific interest. He holds numerous memberships, including with the American Autonomic Society, Pavlovian Society, National Association for Psychological Science, Association for Applied Psychophysiology and Biofeedback and Society for Scientific Exploration.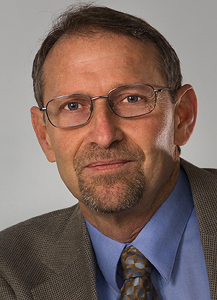 Brian Kabaker
Chief Financial Officer and Director of Sales
Prior to joining the HeartMath Institute, Brian Kabaker co-founded and ran a successful electronics firm that developed revolutionary technology in the area of electrostatics. His innovative sales and marketing strategies quickly propelled the company into a leadership position in the marketplace. The company's technologies are still in use today by high-tech companies around the world. Kabaker studied psychology at San Diego State University and Uppsala University, Uppsala, Sweden. Kabaker was named the HeartMath Institute's director of facilities in 1997 and chief financial officer and director of sales in 2001. His focus is on increasing revenues and maintaining and growing the HeartMath brand.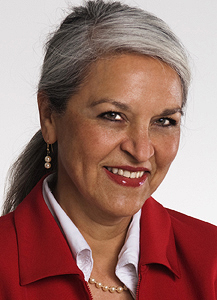 Katherine Floriano
Vice President of Advancement of Major and Planned Gifts
When she joined the HeartMath Institute at its inception in 1991, Katherine Floriano brought a background in social work, banking and real estate. Floriano negotiated the purchase of the institute's 160-acre research and education center, obtained permits, planned renovation, oversaw contractors and managed use of the completed facilities. In 1997, she turned to fundraising and board development after being named HMI's V.P., Advancement of Major and Planned Gifts, her current position. Perhaps her most important role is as ambassador for HMI's work in education, corporate and political arenas at the local, state and national levels. Her passion for HMI's work and its impact on children has made her a perfect spokesperson in working with corporate and private philanthropists to obtain funding for special projects.