Global Coherence Initiative Steering Committee, Advisory Board and Scientific Advisory Board
Global Coherence Initiative Steering Committee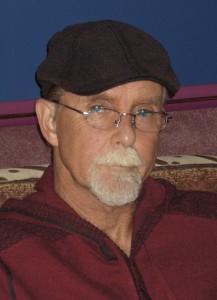 Doc Childre, Chairman
Doc Childre of Boulder Creek, California, the GCI Steering Committee chairman and founder of the HeartMath Institute, a nonprofit research and education organization. He is the originator of the HeartMath System® of practical, heart-based tools and technologies designed to help people of all ages and walks of life to reduce stress, improve performance and enhance health and well-being. Childre is a global authority on optimizing human performance and personal effectiveness. He is chairman of the HMI Scientific Advisory Board and HeartMath LLC, chairman and co-CEO of Quantum Intech Inc., and a consultant to business leaders, scientists, educators and the entertainment industry through his firm, Top-Down Consulting. He has written or co-written a dozen books, including The HeartMath Solution, From Chaos to Coherenceand Transforming Stress. Childre created the award-winning emWave2®  heart-rhythm-coherence technology, used by thousands of people around the world.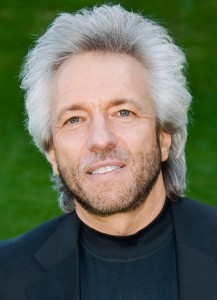 Gregg Braden 
Gregg Braden of Northern New Mexico, is a New York Times bestselling author who is recognized internationally for his efforts to bridge science and spirituality; he combines them with the beliefs and wisdom of the past, which he has searched out for more than 20 years in remote regions, to offer solutions for today's world. Braden's many books, which have been translated into 17 languages, include The Isaiah Effect, The God Code and The Divine Matrix: Bridging Time, Space. He had a successful career as a computer geologist for Phillips Petroleum, then became a senior computer systems designer for Martin Marietta Defense Systems, and in 1991 Cisco Systems' first technical operations manager. There he led the development of the global support team whose groundbreaking work is still used on today's Internet.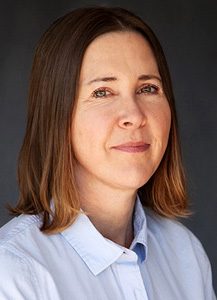 Jeddah Mali
Jeddah Mali of Brighton, England, mentors, coaches and teaches courses that enable people to learn about and experience human energy field exploration. A member of the Transformational Leadership Council, Mali has experienced a series of awakenings throughout her life. She continually fine-tunes the personal "moment-to-moment awareness of the source of all existence" she has gained and helps others realize this potential. At an early age, she began a 20-year journey that took her to Asia, where she studied with His Holiness the Dalai Lama, His Holiness Ajahn Buddhadassa, Lama Zopa Rinpoche and Master Goenka among others. She became a qualified teacher of anthroposophy, the study of spiritual science and its application to child development, and in 1998 undertook a two-year project to establish an early childhood department at an Australian school.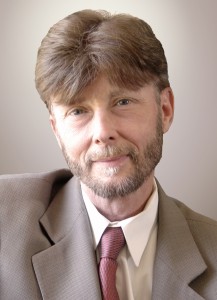 Howard Martin
Howard Martin of Boulder Creek, California, is the executive vice president for strategic development at HeartMath LLC and a key spokesperson for HeartMath worldwide, conducting interviews with major television programs and news publications. Martin co-authored The HeartMath Solution with HeartMath founder Doc Childre. He has been instrumental in business development and delivering HeartMath programs around the world. Martin has conducted training programs and keynote presentations in Fortune 100 companies, government agencies, the U.S. military, school systems, ecumenical organizations and through publicly promoted events in over 50 cities on four continents. He created The HeartMath Method audio learning program and produced two award-winning musical recordings. Before HeartMath, he was a successful musician, account executive with E.F. Hutton and vice president of Capital Funding.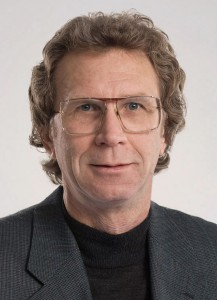 Rollin McCraty, Ph.D.
Rollin McCraty of Boulder Creek, California, is the GCMS project coordinator. McCraty, who has been with the HeartMath  Institute since its creation in 1991, is HMI's executive vice president and director of research. A psychophysiologist, Dr. McCraty's research interests include the physiology of emotion, with a focus on the mechanisms by which emotions influence cognitive processes, behavior, and health. A fellow of the American Institute of Stress, McCraty is a member of the International Neurocardiology Network, American Autonomic Society, Pavlovian Society and Association for Applied Psychophysiology and Biofeedback. He and his team regularly participate in studies with scientific, medical and educational institutions worldwide, including Stanford University, Arizona State University, Wake Forest University, Clemson University and the Miami Heart Research Institute. His research has appeared in many journals, including the American Journal of Cardiology, Journal of the American College of Cardiology, Stress Medicine and Biological Psychology.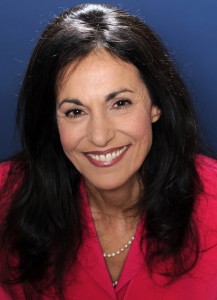 Deborah Rozman, Ph.D.
Deborah Rozman of Boulder Creek, California, is a psychologist with over 30 years of experience as a business executive, educator, author and researcher in the psychology of consciousness. Rozman has written eight books, including the award-winning Meditating With Children and co-authoring with Doc Childre the Transforming Series — Transforming Anger, Transforming Stress,Transforming Anxiety and most recently Transforming Depression. Rozman is president and co-CEO of Quantum Intech Inc., the HeartMath technology company that developed and manufactures the emWave Personal Stress Reliever® and emWave® PC/Mac Stress Relief System heart-rhythm coherence feedback technology. She serves on the HeartMath Institute's Scientific Advisory Board and Physics of Humanity Council and is a key spokesperson for the HeartMath System, giving interviews and keynote addresses around the world.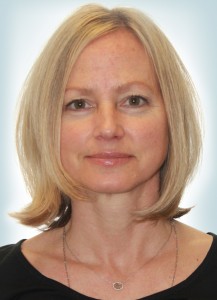 Claudia Welss
Claudia Welss of Berkeley, California, co-founded and chairs Invest In Yourself program at Nexus Global Youth Summit and Network in Washington D.C. Welss founded and directs NextNow Collaboratory, a collaboration lab and social network in Silicon Valley that cultivates connective intelligence for wiser, more effective collective action toward a world that works for all. She is part of the Institute of Noetic Sciences' external research faculty and board science committee and a member of the Foundation for Conscious Evolution board. Welss, who is helping to develop the field of subtle activism in conjunction with the Gaiafield Project Council, is a certified and licensed HeartMath provider. She previously directed the University of California Berkeley Center for Executive Development in the Haas School of Business, where her personal mission was to leverage her experience to establish university-based corporate social responsibility content.
---
Global Coherence Initiative Advisory Board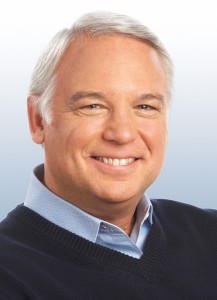 Jack Canfield
Jack Canfield of Santa Barbara, California, is the originator of the Chicken Soup for the Soul® series, the immensely popular inspirational anthologies that became a billion-dollar international market, generating sales of over 100 million books. A leading authority on success and successful people, Canfield, a Harvard graduate and internationally syndicated columnist, has shared his insights with millions. He's in the Guinness Book for most books — seven — on the New York Times bestseller list simultaneously. Canfield is a founding member of the Transformational Leadership Council, a group of thought leaders, speakers, authors, coaches, trainers, researchers, consultants, and others who are leaders in the fields of personal and professional development. Canfield has been featured on more than 1,000 radio and television programs worldwide.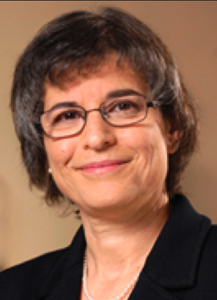 Jill S. Dodd
Jill S. Dodd of San Francisco, California, is a partner with San Francisco law firm Manatt, Phelps & Phillips, focusing on charitable organizations, trusts, estates and wealth transfer planning and especially planned charitable giving. Ms. Dodd acts as outside general counsel to charitable organizations of all sizes and has successfully represented them before the California Attorney General's Office and the IRS. She counsels very high-net-worth individuals in all aspects of gift, estate and philanthropic planning. Among other professional affiliations, Ms. Dodd is board president of the Northern California Planned Giving Council and is a member of the San Francisco Estate Planning Council. In 2007 and 2008, she was named a Super Lawyer for Northern California and has been listed among The Best Lawyers in America since 2005.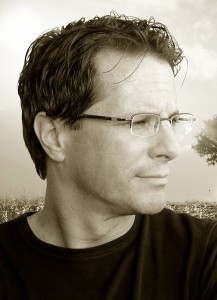 Mark Hempel
Mark Hempel of Minneapolis, Minnesota, is the designer of many innovative products, including the education industry's first electronic textbook, which he created for McGraw-Hill. He also designed the bestselling educational software The Oregon Trail; the first medical web site — for the Mayo Clinic; and the Web's first audio browser, NetRadio. Hempel is a recognized expert in information architecture and visual design. He has worked with companies that include Microsoft, Apple, American Express and AT&T. Today Hempel is a consultant for companies focusing on next-generation web platforms, developing applications to extend web site functionality to include tracking programs, survey-recommendation engines and innovative Web 2.0 community functions.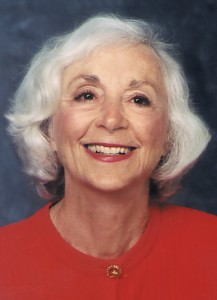 Barbara Marx Hubbard
Barbara Hubbard of Santa Barbara, California, is an internationally known visionary, futurist, social innovator, speaker, author, educator and a recognized leader in the area of conscious evolution. She is president and executive director of the Foundation for Conscious Evolution, which she co-founded. Hubbard has helped in the formation of many other visionary organizations that share an outlook of hope for humanity. Once a citizen diplomat to the former Soviet Union, Hubbard has been called the philosophical heir to visionary, futurist and architect Buckminster Fuller. Hubbard produces and narrates the award-winning DVD series Humanity Ascending: A New Way Through Together. Among her books are The Hunger of Eve: One Woman's Odyssey Toward the Future; The Evolutionary Journey: Your Guide to a Positive Future; and Revelation: Our Crisis is a Birth — An Evolutionary Interpretation of the New Testament.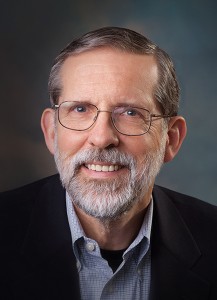 Larry Kuechler
Larry Kuechler of San Jose, California, is director of the Real Estate Services Group for Berger/Lewis Accountancy Corporation, where he has been a principal for 27 years. He advises companies and individuals in business, tax and estate planning. Among his clients are for-profit and nonprofit developers, tax credit partnerships and apartment and commercial property owners. Mr. Kuechler devotes considerable time to business succession, estate planning and charitable planning. Professional affiliations include North American chairman of AGN International, Estate Planning Council of Santa Clara County, San Jose State University Tax Advisory Board, American Institute of Certified Public Accountants and the California Society of Certified Public Accountants, among others. Mr. Kuechler also is involved in the Legal Aid Society of Santa Clara County and the Children's Discovery Museum.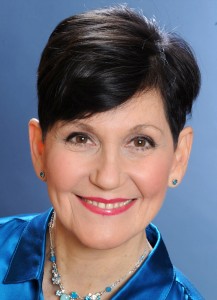 Lynne McTaggart
Lynne McTaggart of Wimbledon, England, is an award-winning journalist and author of the international bestsellers Living The Field and The Intention Experiment, a series of scientifically controlled, web-based experiments testing the power of intention to change the physical world. McTaggart is an authority on the science of spirituality and gives conferences and workshops on spirituality and health, including the Intention Workshops, which she says teach "the real truth of intention and how to harness its enormous power to heal your life — and to heal the world." She and husband/publisher Bryan Hubbard, also a journalist, are directors of What Doctors Don't Tell You Ltd, which publishes the internationally acclaimed What Doctors Don't Tell You newsletter, that gives scientific critiques of mainstream medicine and reviews health problems, providing what they call "safer, proven ways of treating them".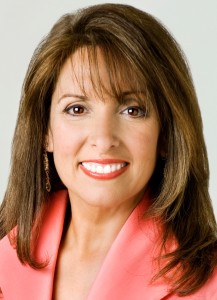 Marci Shimoff 
Marci Shimoff of San Rafael, California, wrote the New York Times bestseller Happy for No Reason, a new approach to enduring happiness. Shimoff also wrote Chicken Soup for the Woman's Soul, Chicken Soup for the Mother's Soul and four other titles in the internationally acclaimed Chicken Soup for the Soul series. She is a featured teacher in the film/book phenomenon, The Secret, and is a recognized transformational leader and expert on happiness, success and the law of attraction. She is a founding member of the Transformational Leadership Council and president and co-founder of the Esteem Group. A popular keynote speaker, Shimoff gives seminars on self-esteem, self-empowerment and peak performance, and is a top-rated trainer for numerous Fortune 500 firms. She has appeared on more than 500 TV and radio shows and been interviewed for over 100 articles.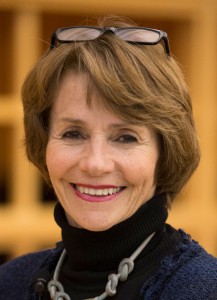 Lynne Twist 
Lynne Twist of San Francisco, California, is a global activist, fundraiser, speaker, consultant and the bestselling and award-winning author of The Soul of Money. She founded the nonprofit Soul of Money Institute to help people transform their relationship with money and ultimately themselves and the world. She has devoted her life to improving the world, raising hundreds of millions of dollars for protecting rainforests by empowering indigenous peoples through the Pachamama Alliance, and improving women's and children's lives. Twist was on the original staff of the Hunger Project, which she helped lead for 20 years. A member of the National Society of Fundraising Executives, Twist helped train thousands of people become more effective fundraisers. Among the many organizations she holds memberships with are the Institute of Noetic Sciences, Transformational Leadership Council and Global Youth Action Network.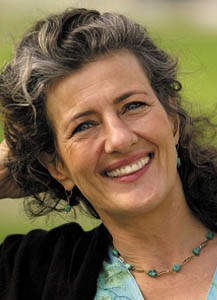 Nina Rothschild Utne
Nina Rothschild Utne of Minneapolis, Minnesota, is the former CEO and current editor at large of Utne Reader magazine, which she recently sold to Ogden Publications. Rothschild Utne is launching a new company called FutureFit, which, like the title of a keynote speech she gave recently, focuses on "managing our lives toward sustainability with flow and efficiency." FutureFit addresses energy inefficiencies on all levels: personal fears and anxieties, dysfunctional interpersonal relationships; how we view waste; our approach to design challenges; policies and laws; and learning to harmonize with the universe. Rothschild speaks widely, including about motherhood as a training ground for business; the media's power to transform culture; spirituality and business. She is a founding member of the Headwaters Fund, City of Lakes Waldorf School, UnReasonable Women for the Earth and Code Pink.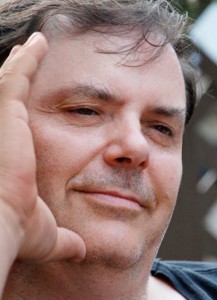 David Whalen
David Whalen of Edmonton, Alberta, Canada, a licensed HeartMath 1:1 Provider, has a doctorate in metaphysical sciences. Whalen practices Hands-On Healing, Color Light Therapy and Attractor Field Dynamics, offering his services to individuals, families and groups for almost 15 years. He is a certified engineering technologist specializing in building-construction engineering technology. Whalen has served the Canadian government for over 21 years as a property and facilities manager, managing many of its largest and most complex facilities. He works alongside engineers, architects, consultants and contractors. The teams Whalen has led have received a combination of 11 BOMA International (Building Owners and Managers Association) and BOMA Canada Awards, including the Earth Award, for excellence in resource preservation and environmentally sound commercial building.
---
Global Coherence Initiative Scientific Advisory Board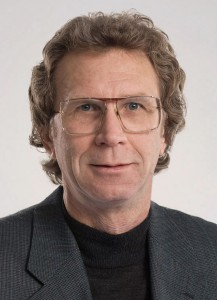 Rollin McCraty, Ph.D.
Rollin McCraty, Ph.D. of Boulder Creek, California, is the GCI Research Director. McCraty, who has been with the HeartMath  Institute since its creation in 1991, is HMI's executive vice president and director of research. A psychophysiologist, Dr. McCraty's research interests include the physiology of emotion, with a focus on the mechanisms by which emotions influence cognitive processes, behavior, and health. A fellow of the American Institute of Stress, McCraty is a member of the International Neurocardiology Network, American Autonomic Society, Pavlovian Society and Association for Applied Psychophysiology and Biofeedback. He and his team regularly participate in studies with scientific, medical and educational institutions worldwide, including Stanford University, Arizona State University, Wake Forest University, Clemson University and the Miami Heart Research Institute. His research has appeared in many journals, including the American Journal of Cardiology, Journal of the American College of Cardiology, Stress Medicine and Biological Psychology.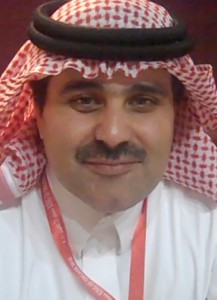 Abdullah Abdulrahman Alabdulgader, MD, MRCP (UK), FRCP (Edin)
Dr. Alabdulgader of Saudi Arabia, a senior congenital cardiologist/electrophysiologist, has obtained multiple board certifications and memberships from prestigious medical schools and universities in record time (1991-1995) and established a major cardiac hospital funded by his Royal Highness Prince Sultan bin Abdulaziz. He established the 1st registry of congenital heart diseases in the middle east which was followed by a nationwide registry and was credited for being the first to described a new congenital anomaly of the heart in 2005. He established a series of international conferences (King of Organs) for advanced cardiac sciences in 2006 which is the first medical conference that explores topics related to the information processing and energetic role of the heart. He is believes that we are at the start of a true revolution in the history of medicine, and his understanding of the broader role of the human heart in ethical, religious and social contexts has drawn major media attention. Dr. Alabdulgader was recently elected as a member of the scientific board of the International committee on Global Geological and Environmental Change (GEOCHANGE).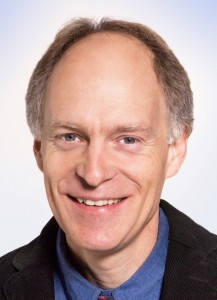 Mike Atkinson
Mike Atkinson of Boulder Creek, California, the HeartMath Institute's Research Center laboratory manager, is responsible for key development and implementation aspects of the Global Coherence Monitoring System. He has extensive experience gathering, processing and performing statistical analysis of a wide range of psychophysiological data. Atkinson is co-holder of three patents related to physiological coherence monitoring used in organizational, educational and health care settings. Short-term and 24-hour HRV assessments he designed are used internationally by physicians, researchers and health organizations. Atkinson, co-author of several psychological surveys used to assess stress, emotions and organizational effectiveness, has played a key role in many laboratory and field research studies examining the effects of stress and emotions on bodily systems, including heart-brain interactions and cognitive performance. He has co-written many scientific papers published in numerous professional journals.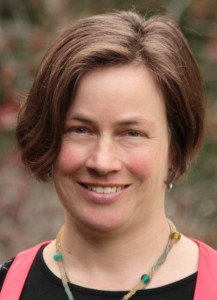 Annette Deyhle, Ph.D.
Annette Deyhle of San Diego, California, is an internationally known geologist and marine geochemist. Deyhle, research coordinator for the HeartMath Institute, has worked at various research centers in Europe and the U.S. She did her doctoral work at the Geomarine Research Center, GEOMAR, in Kiel, Germany. Prior to joining the GCI research team in late 2008, she had been at the Scripps Institution of Oceanography at the University of California, San Diego for five years. Her research there focused on fluid-rock interactions and the chemistry behind earthquakes; plate tectonics; and volcanism. Deyhle's work was the subject of numerous talks and articles in scientific journals, including Geology, Earth and Planetary Science Letters, Chemical Geology and Marine Geology. Deyhle, a member of the American Geophysical Union and the European Geosciences Union, writes science commentaries for the GCI Web site.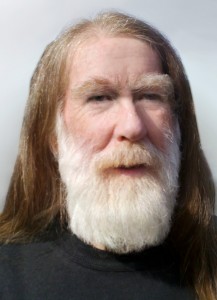 Jim Huffman
Jim Huffman of Boulder Creek, California, is a pioneer in personal computing and the World Wide Web and wrote Personal Computing. Huffman co-founded SkyToStreet Ventures, which develops business units from startup companies for the Global 1000. The retired director of Motorola's Emerging Technologies Center, Huffman was responsible for the creation of the Center for Emerging Computer Technologies, which developed Motorola's Association Engine, then a new computer architecture, the second largest patent application ever — over 400 claims — with the United States Patent and Trademark Office. He holds nine personal patents ranging from the e-book/digital electronic book to artificial intelligence, has been recognized as a leader in the artificial intelligence field and besides authoring another personal computing book, has written dozens of articles and papers and material for two introductory videos on artificial neural networks and fuzzy logic.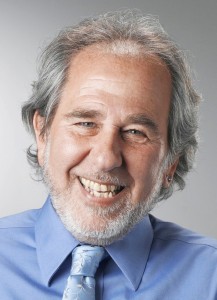 Bruce H. Lipton, Ph.D.
Dr. Lipton of Bonny Doon, California, is the bestselling author of The Biology of Belief and an expert on "bridging science and spirit." Lipton, a cellular biologist and former associate professor at the University of Wisconsin School of Medicine, conducted pioneering research on cloned stem cells. His published research on the human immune system yielded insight into the biochemical pathways that bridge the mind-body duality. Lipton, a guest speaker on TV and radio and presenter at numerous conferences, has taught and lectured on a variety of subjects at many colleges and universities. His writing has appeared extensively in professional journals, including Biochemistry, Journal of Cell Biology and The Anatomical Record. Among other memberships, Lipton sits on the boards of the American Association for the Advancement of Science and the Association for Prenatal and Perinatal Health and Psychology.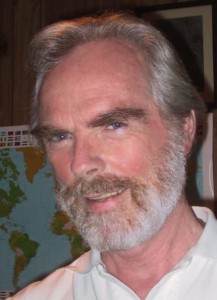 Roger Nelson, Ph.D.
Dr. Nelson of Princeton, New Jersey, is founder and director of the Global Consciousness Project and was the longtime coordinator of research at the Princeton Engineering Anomalies Research (PEAR) laboratory at Princeton University. Nelson's interests span psychology, physics, philosophy and the arts and have led to collaborative efforts in developing technologies to study consciousness and intention. In the early 1990s, he began using random event generator technology in the field to register correlations of data with special states of group consciousness, leading him to found the Global Consciousness Project, which maintains a series of data collection sites worldwide that monitor for indications of a global consciousness response to major world events. Nelson is a member of the Esalen Institute Center for Theory and Research, the Alternative Therapies in Health and Medicine advisory board and the Society for Scientific Exploration Council.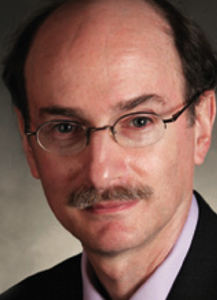 Dean Radin, Ph.D.
Dr. Radin of Petaluma, California, is a fellow and senior scientist at the Institute of Noetic Sciences. An early career as a concert violinist detoured into science. Radin conducted advanced telecommunications R&D at AT&T Bell Laboratories and GTE Laboratories for a decade. For over 20 years he has done consciousness research at Princeton University, University of Edinburgh, University of Nevada and Silicon Valley think tanks, including SRI International, where he investigated psychic phenomena for the U.S. government. Radin has written several books, including the bestselling The Conscious Universe and Entangled Minds, and authored or co-authored over 200 articles that have appeared in many journals. He's done interviews on Oprah, Larry King Live, the BBC and PBS. He has lectured extensively, including at Cambridge and Princeton universities, Virginia Tech, Google and the Defense Department's Defense Advanced Research Projects Agency.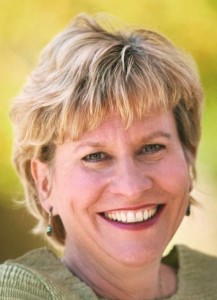 Marilyn Mandala Schlitz, Ph.D.
Dr. Schlitz of Novato, California, is a clinical research scientist, medical anthropologist, author, speaker and thought leader on individual and social change. Schlitz has devoted three decades to clinical and field-based research into human transformation and healing. Her books includeLiving Deeply: The Art and Science of Transformation in Everyday Life andConsciousness and Healing: Integral Approaches to Mind Body Medicine. She is president for research and education at the Institute of Noetic Sciences, senior scientist at California Pacific Medical Center Research Institute and co-founder/chief learning officer of Integral Learning Corporation. Schlitz has written hundreds of articles on consciousness studies that have appeared in scholarly journals and popular publications, and has lectured extensively, including at the United Nations and Smithsonian Institution. She has taught at Trinity University, Stanford University and Harvard Medical School.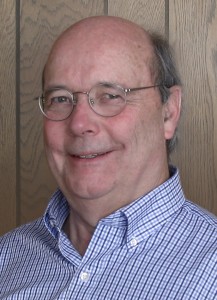 William E. Vosteen
William Vosteen of Lyndonville, New York, joined the Monroe Electronics Inc., research and development department following his education and worked on refining electrostatic measurement techniques and in other areas related to instrumentation. Today Vosteen, who is interested in fields related to consciousness, is president of Monroe Electronics. He has authored or co-authored a number of patents in the electrostatic measurement field. Vosteen has been involved with a number of electrostatic professional societies, including the Electrostatic Society of America, for which he was president.