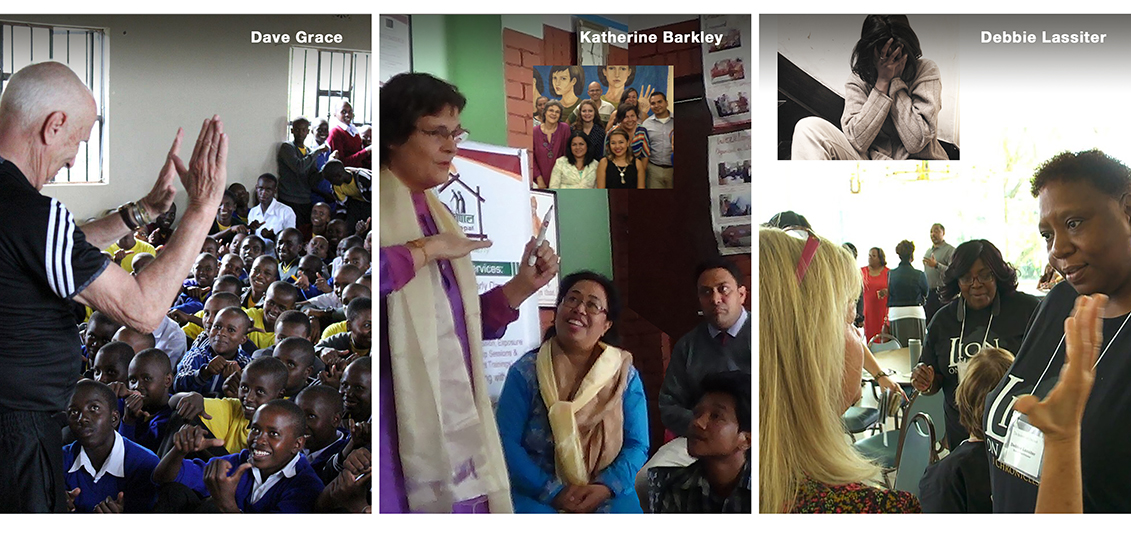 From Milwaukee to Toronto to Guadalajara, 2017 Humanitarian Heart Recipients Care
Long ago, a Wisconsin woman began helping trauma victims rebuild their lives: At one point, a pastor's challenge changed her life.
A 5-year-old boy who loved to play sports at his Canadian elementary school in the 1940s began going to summer camp every year: By age 18, he dreamed of having his own summer camp one day.
A Northern California graduate in the humanities and arts fell in love with Mexico and its people more than three decades ago: Simultaneously, her heart cried and she prayed for path to help transform her adopted home.
These three deserving individuals are the recipients of HeartMath Institute's 2017 Humanitarian Heart Awards, now in its second year. Their names are Debbie Lassiter, Katherine Anne Barkley and Dave Grace.
The institute presented the awards during its annual gathering, the Mexico Heart Adventure – Awakening the Global Heart: Facilitating the Planetary Awakening. The recipients were present along with attendees from around the world for Nov. 1-5 event in the Mexican Riviera on the Yucatan Peninsula.
HMI President Sara Childre had great praise for the 2017 honorees. "These three individuals have been doing truly wonderful things to improve people's lives for such a long time, so it is a great honor for HeartMath to be able to recognize them and their lives of service."
Here are their stories of achievement: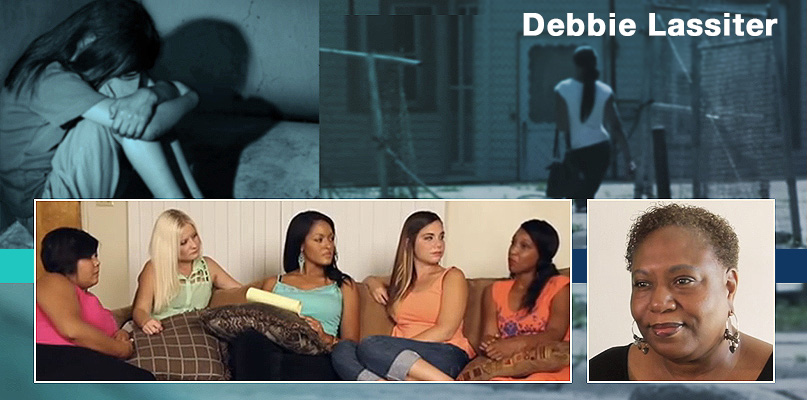 Debbie Lassiter
She says of herself, "I have been working with people rebuilding their lives after trauma for over 40 years. I love to laugh and I enjoy helping people."
Lassiter, who holds a doctorate of divinity, recalled for HeartMath an important day when she was among her church congregation. "I am a task-oriented person, so when we were challenged by our Pastor to reach out to a lonely person, I did. That single act changed my life forever and led to my current life passion as the CEO and co-founder of the Convergence Resource Center in Milwaukee.
The CRC is a nonprofit organization that provides "ancillary support for men and women rebuilding their lives after trauma, with an emphasis on formerly incarcerated women and female survivors of human trafficking."
A serious challenge for those who engage in this type of work is a kind of secondary experience of trauma, Lassiter explained. "Dealing with human trafficking survivors could lead to periods of vicarious trauma," she said. "I believe in and practice self-care on a daily basis. The techniques, tools and my HeartMath equipment help keep me stable and resilient."
The CRC's primary projects are entailed in its Trauma Recovery Package, which includes three to four HeartMath sessions. "Our goal with this project is to equip survivors to self-regulate during and after traumatic episodes," Lassiter said. "We are seeking to expand this package to women that are currently incarcerated and to youth between the ages of 15 and 17."
She recalls that among the 12- to 14-year-old girls with whom she once conducted group sessions, "One of the young ladies was under a lot of stress due to recent changes in her life. She practiced the techniques and then used (a HeartMath device)" to help her get through it.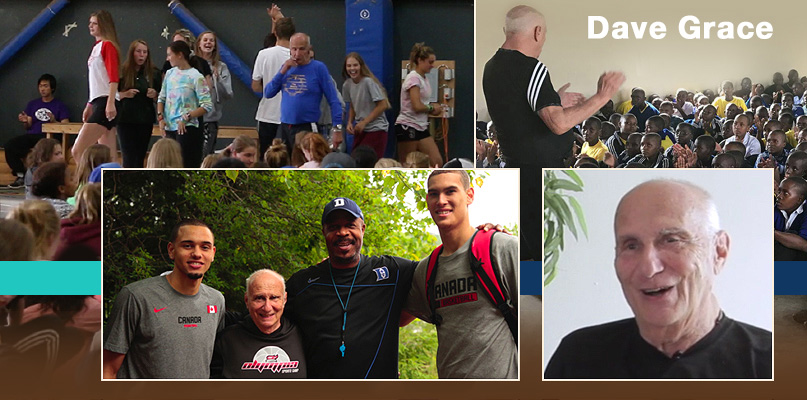 Dave Grace
After earning a BA in psychology and sociology, another in physical education and a teaching degree, all at different Canadian colleges, he began teaching in Toronto public schools.
It was In 1980, Grace said, the year after leaving teaching – 14 years in Toronto collegiate schools – "I started my own specialty sport camp for boys and girls ages 9-17, offering basketball, football, volleyball, tennis soccer and dance, with approximately 500 kids attending. We called it Olympia Sports Camp."
Today Olympia offers over 90 different specialty sports and activities with over 3,000 campers attending and more than 200 camp staff and coaches throughout the summer.
Website visitors are greeted with this question and answer: "Why Olympia? Because nobody does summer camp like Olympia! The moment you enter the front gates, you'll be welcomed by Olympia with open arms. Our staff will make Olympia your 'home away from home' as you discover new friendships, new adventures, and new challenges and create memories that will last a lifetime."
Well, it's been much of a lifetime that Grace has striven to enrich the lives of young people with sports, the outdoors and new vistas and so much more. HeartMath has helped do it quite a bit in recent years.
"I read the HeartMath Solution and attended the very first HeartMath certification training in 2000," he said. "I have returned for two more certifications over the years and have also attended several trainings in Mexico. I have found that HeartMath has helped me greatly over the years in many ways."
For instance, Grace explained, "I used to have a very short temper. By applying techniques such as Heart-Focused Breathing and Quick Coherence, I have been able to transform my anger greatly."
He uses Prep, which is part of HeartMath's Prep and Reset tool, to get ready to face difficult life challenges and events. "I use Freeze Frame® to access heart intelligence in making business decisions and making wise choices on a personal level."
Also, Grace told HeartMath, "I recently had a bout of pneumonia and have been using Heart Lock-Ins® to help build up my immune system."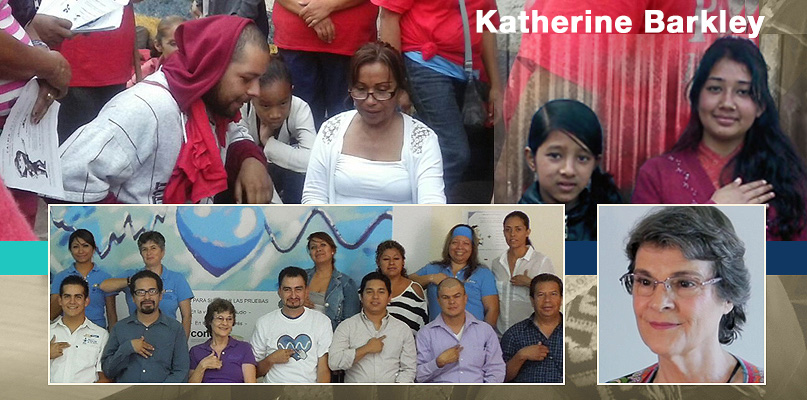 Katherine Anne Barkley
Not quite a decade after being inspired by her humanities and arts studies at Stanford University, she went to Mexico "with the dream of contributing to the empowerment of the Mexican people," Barkley said.
"My destiny was to fall in love with the beauty of Mexico and its people: their spiritual light, enormous hearts, intellectual potential and artistic talents," she recalled. "And so a profound compassion was activated in me on seeing so much suffering, discrimination, destroyed hearts, very precarious living conditions, unequal distribution of wealth and opportunities, and decades of widespread corruption and violence."
She didn't know how she would fulfill what she calls "my mission" until 1998.
"I found HeartMath: It was my Eureka moment! I was the first to bring emWave® (it was called Freeze-Framer back then) to Mexico, and worked for years without payment to share the science and tools with hundreds of people who came to my home looking for help.
I found that HeartMath was the most practical, effective and cost-efficient solution, accessible to anyone, without regard of their social, economic and educational level, making it possible for this system to disseminate at all levels."
Barkley met with an HMI team in 2009 to propose having HeartMath collaborate with a mission dubbed Activate the Heart of Mexico. The proposal was accepted, and Activate the Heart of Mexico began working to create programs and materials adapted to the culture and varying needs of various age groups. Its commercial name is Corente.
That same year, Barkley said, "My husband, Aaron, daughter, Kira, and I founded an educational institution – Institute Specialized in Heart Intelligence – in Guadalajara." The institute's focus was to introduce HeartMath to Mexico, so everyone "could learn the most valuable, wonderful and easy-to-use system."
Over the years, she said, HeartMath has helped her cope with the obstacles in her chosen mission, among them learning business procedures, acquiring funding, a small team, language and limited cultural understanding.
"Through all of this, HeartMath's technology and tools have rejuvenated me, maintained my energy and optimism in an ocean of suffering, allowing me to overcome fears and insecurities every step of the way," Barkley said.
We would love to hear stories about the good works you and others are doing.