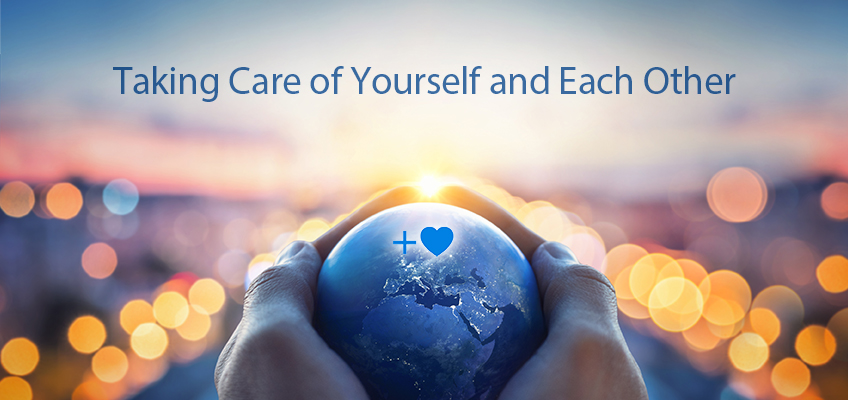 Special Care Focus: Taking Care of Yourself and Each Other
Welcome to the Special Care Focus – Taking Care of Yourself and Each Other. In order for everyone around the world to participate in a synchronized Care Focus, on Wednesday, August 5th, we have chosen three convenient times: 4 a.m., 12:00 p.m. (noon), and 8 p.m. Pacific Time (GMT/UTC minus 7 hours)*. Please join with others on the Global Coherence App. We will do a special care focus every Wednesday until the Coronavirus pandemic subsides. Thank you for joining with us.
Taking Care of Yourself
and Each Other
We won't repeat the latest news on the coronavirus here, as most of us know that while it's declining or under control in many countries, it's spreading faster than ever in other countries. Doctors and nurses are overwhelmed and exhausted, hospitals are running short on ICUs and supplies, and stress levels are high.
Many of us have a hard time with face masks or find ourselves in situations that make it difficult to maintain social distancing. It's understandably challenging when precautions are inconvenient and a lockdown affects jobs and families. Still, it would be helpful for the wholeness if we found it in our hearts to practice safety precautions to help prevent others from getting infected. Shelter at home restrictions and limiting social gatherings exacerbate loneliness, anxiety and depression. A lift in spirit and resilience can be renewed with the practice of radiating love and compassion for a minute or so throughout the day (each time we think of it). Doing this for a week can help significantly. Also, many of you have already experienced the lift that comes from the practice of doing something kind for another.
Continue reading