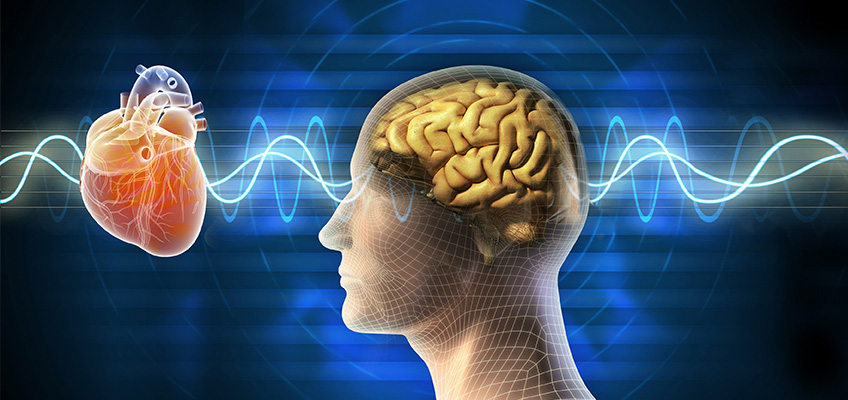 Can individuals who achieve high states of heart-rate variability coherence (HRV) raise the HRV coherence levels of individuals without such training when they are in close proximity?
That's what the founder of a Singapore-based company that helps corporate executives and their teams achieve coherence personally and professionally, set out to determine.
Steven M. Morris, Ph.D., utilized 15 adult volunteers, who were trained to increase their HRV using HeartMath's Quick Coherence® Technique, in 148 10-minute trials. During each trial, three of the trained participants were placed with one of 25 untrained volunteers to determine whether the three could collectively facilitate higher levels of HRV in the untrained individual.
(Coherence, HeartMath officials explain, is an optimal state in which the body, mind and emotions all function in harmony with each other, resulting in clearer thinking, increased resilience to stressors and daily challenges and a general sense of well-being. Heart-rate variability is the naturally occurring beat-to-beat changes in heart rate.)
What Morris learned was: "The HRV of the untrained subject was found to be higher in approximately half of all matched comparisons and was highest in cases where all four participants focused on achieving increased HRV."
The findings of Morris' study, Achieving Collective Coherence: Group Effects on Heart Rate Variability Coherence and Heart Rhythm Synchronization, was published in the July/August 2010 issue of the peer-reviewed journal, Alternative Therapies in Health and Medicine.
Morris concluded that "higher levels of HRV were found to be correlated with higher levels of heart-rate synchronization between participants. These results suggest that a coherent energy field can be generated and/or enhanced by the intentions of small groups of participants trained to send coherence-facilitating intentions to a target receiver.
"This field is made more coherent with greater levels of comfort between group members. The evidence of heart-rhythm synchronization across participants supports the possibility of heart-to-heart biocommunications."
The HeartMath Institute is widely recognized for its research of stress, emotions, heart-brain interactions, heart intelligence and other areas of study at its California-based research facilities and through its field investigations. The institute's research has led to the development of what has come to be known as the HeartMath System, a range of intervention programs, training, technology and techniques that have helped improve the lives of many thousands of people worldwide.
In addition to its own internal research, the institute has long encouraged and welcomed the independent investigations of scientists, doctors, educators and others to test the efficacy of HeartMath's noninvasive methods for improving the human condition in individuals of all ages and walks of life.
That encouragement has led to a large body of scientific research around the world such as a project in Long Beach, Calif., to examine and reduce stress and anxiety among college students, a chronic-fatigue study of 12- to 19-year-olds in Norway and trials of patients with high blood pressure in Saudia Arabia.
In August, the institute's records showed 205 independent studies are in process, although they are in various stages of completion.
Ten studies were completed in 2010, including one that involved the development of a stress- and anxiety-management program at California State University, Long Beach.
Citing increasing stress and anxiety on college campuses coupled with dwindling resources, Paul Ratasiripong, an associate professor in advanced education studies and counseling at the Long Beach campus, launched a model for a cost-effective stress- and anxiety-management program for students that utilized HeartMath's emWave® Personal Stress Reliever.
"Numerous causes of stress and anxiety include academic pressure, adjustment to college life, financial concerns, family problems, as well as the underlying psychological issues of the individual student," said Ratansiripong, who wrote the article and developed the program.
These and other stressors will not significantly affect the academic performance of many college students, Ratansiripong noted, but other students, who possess limited coping skills, risk academic failure and higher dropout rates than those who possess such skills.
In his March article, Setting Up the Next Generation Biofeedback Program for Stress and Anxiety Management for College Students: A Simple and Cost-Effective Approach, Ratansiripong said traditional biofeedback methods and equipment for obtaining the desired results were deemed too costly when the project began, so more recent and less expensive options were researched and tested.
Biofeedback training, explained Ratansiripong, is a noninvasive method of helping individuals learn how to control various physiological processes such as muscle tension, blood pressure, breathing, heart rate and brain-wave states. After reviewing the options available to achieve these processes, he and his team selected the device from HeartMath.
"We found that the emWave PSR … best fit our selection criteria and was easiest for our staff and students to use. Another factor influencing our selection of the emWave PSR is the available companion product, the emWave Pro (formerly Desktop for PC and Mac), which is a computer-based product with the same technology and ease of use."
In his March article detailing and assessing the new stress- and anxiety-management program, Ratansiripong said, "One semester has passed since the initial implementation of the biofeedback program, with promising results thus far.
"Most students who have utilized the portable biofeedback units reported increased control over their stress and anxiety, with many indicating that changes have been significant. Specific comments from students include: 'I feel like I understand my anxiety better,' 'I feel a lot calmer,' 'The equipment was very easy to use,' and 'I noticed my ability to use deep breathing in stressful situations.' "
Persons interested in further exploring research conducted by the institute or independent entities will find a compendium of materials by perusing HeartMath's Research Library.
If you have questions about HeartMath's internal or independent research, you may direct them to HMI's research coordinator, Annette Deyhle, Ph.D., e-mail her at info@heartmath.org.