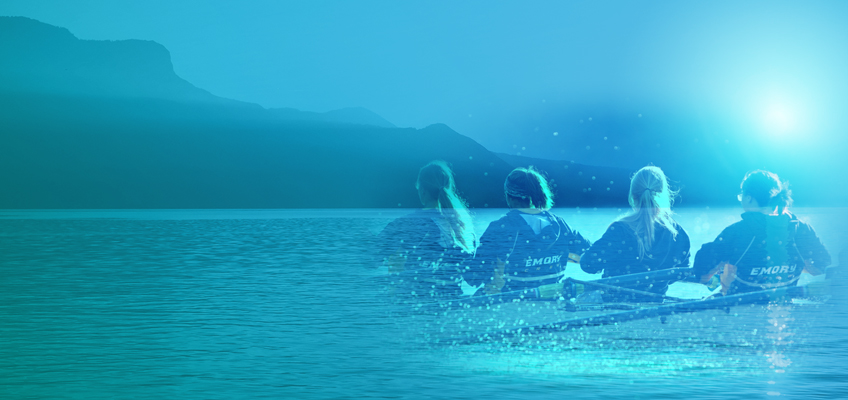 Journal Cites, Importance of and Strategies For Social Coherence
Being out of sorts, or off our game because of Illness or injury, anger or anxiety or when we become stressed out and overwhelmed can cause deterioration in our personal coherence levels. Likewise, dysfunction within a group – large or small – because of animosity, jealousy, judgment or other negative conditions can signal a weakening of social coherence and, ultimately, lead to a group's success or failure.
"Social coherence," writes HeartMath Institute Director of Research Rollin McCraty, "relates to the harmonious alignment between couples or pairs, family units, small groups, or larger organizations in which a network of relationships exists among individuals who share common interests and objectives." McCraty, one of today's foremost researchers of coherence and heart rate variability, was writing for the October issue of the journal, Frontiers in Public Health.
Hypotheses of HRV Coherence In Groups
Citing decades of key research, McCraty lays out a case in support of a HeartMath hypothesis about the benefits for individuals and social groups of providing feedback of HRV coherence levels. He discusses it in the article, New Frontiers in Heart Rate Variability and Social Coherence Research: Techniques Technologies, and Implications for Improving Group Dynamics and Outcomes.
"In the context of facilitating social coherence, we (colleagues and collaborators) introduce the following hypotheses," McCraty writes.
Providing feedback of individual and collective heart rate variability (HRV) coherence and the degree of heart-rhythm synchronization between group members will facilitate increases in the group's coherence and heart-rhythm synchronization.

Training in techniques to increase group coherence and heart-rhythm synchronization will correlate with increased pro-social behaviors, such as kindness and cooperation among individuals, improved communication, and decreases in social discord and adversarial interactions.

Biomagnetic fields produced by the heart may be a primary mechanism in mediating HRV synchronization among group members.
McCraty goes on to argue, "We are further suggesting that providing HRV coherence feedback to groups about the group's coherence as a whole will help encourage individuals within the group to better self-regulate and engage in more pro-social behaviors."
Self-regulation is the ability to maintain the harmonious alignment of the body's physical, mental and emotional systems, which HeartMath also refers to as psychophysiological coherence. HeartMath has developed a variety easy-to-learn self-regulation tools and techniques, which you are welcome to try for free at The HeartMath Tools.
Social Coherence In Health
Few would dispute that the social connections we make throughout our lives contribute to our happiness along the way, but did you know your life actually could depend on them? In this related topic, McCraty discusses the critical importance of social connections and offers what he calls "the sobering work" of researcher James Lynch, whose work has been widely circulated and praised.
Over the course of three decades studying the effects of loneliness, McCraty writes, "(Lynch) found that loneliness, itself, is a greater risk for heart disease than lack of exercise, smoking, excessive alcohol consumption, and obesity combined."
It should be noted, and as McCraty explains, just as a high level of coherence is indicative of harmonious alignment, for individuals and social groups, a lack of coherence in our social systems can have serious consequences for many people. "Social incoherence not only affects the way we feel, relate, and communicate with others, but also affects physiological processes that disrupt good health. In fact, when it comes to public health, social coherence and connection may be one of the most important public health priorities."
Dynamics of Social Coherence
While researchers have increasingly begun scrutinizing the benefits of increasing personal HRV coherence, HMI has been helping to lead the way in examining this dynamic of social coherence.
It will come as no surprise, and it certainly is common sense, that families, church groups, sports teams, communities and even entire nations function best when their individual members are in harmonious alignment with the whole. Toward that end, McCraty explains, "We are in the process of developing new techniques, exercises and processes for building and sustaining group coherence, which build on the self-regulation techniques used for achieving personal coherence, such as (HeartMath's) Heart Lock-In® and Freeze Frame® techniques."
2018 marks the beginning of a campaign by HMI and the Global Coherence Initiative's decade-long goal of helping to foster a shift in global consciousness and to promote peace and harmony around the planet. If that seems to be lofty a goal, McCraty and others at HeartMath say it is an achievable one. They argue that an effective strategy for achieving global coherence is teaching people the importance of personal and social coherence along with self-regulation tools and strategies that can help them attain it.
Benefits of Group Coherence
Over more than two decades, McCraty and others have conducted studies that demonstrate the effectiveness of this strategy with individuals and small and large groups. Thousands of employees and administrators in small businesses and large corporations, police forces, school districts, hospitals and branches of the U.S. military among others have benefited individually and collectively by participating in HeartMath self-regulation and coherence-building programs. Learning these skills have helped Individuals lower levels of anxiety, sleeplessness, anger and depression, and increase energy, resilience, mental clarity and gain a greater sense of peace and well-being. Organizational benefits for the entities mentioned above as well as others have ranged from greater workplace satisfaction and productivity to significant improvements in organizations' overall return on investment in their employees and operations.
Those who may be employed in one of the areas mentioned above or another in which shared interests and objectives would be served by increased harmonious alignment, Dr. McCraty's article is a concise primer on the subject of social coherence. The research paper New Frontiers in Heart Rate Variability and Social Coherence Research: Techniques Technologies, and Implications for Improving Group Dynamics and Outcomes can be read in its entirety at Frontiers in Public Health.
We would love to hear about your group interaction experiences.