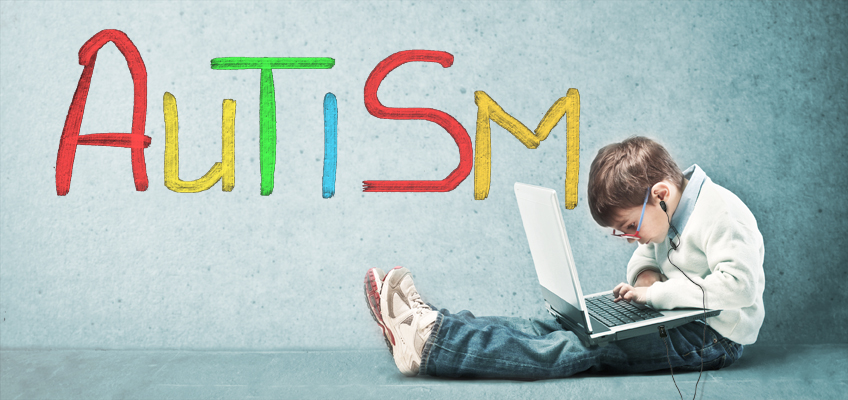 One in every 88 children in the United States has been diagnosed with autism spectrum disorder, according to a study published by the U.S. Centers for Disease Control in Atlanta.
Although today's methods of diagnosis and diagnoses at earlier ages are responsible in part for an increase in the rate, health officials say the numbers represent an alarming increase and are cause for great concern.
"One thing the data tells us with certainty – there are more children and families that need help," CDC Director Thomas Frieden stated in a CDC press release this spring that unveiled the agency's latest findings. "We must continue to track autism spectrum disorders because this is the information communities need to guide improvements in services to help children."
There is no cure for autism, and providing treatments, of which there are many, is challenging because symptoms of the disorder vary widely from person to person. A Southeast Missouri State University professor says the findings of studies she has conducted with HeartMath's emWave® technology have proven it to be an effective intervention.
"Many children on the autism spectrum are visual learners and it is extremely hard for them to understand abstract concepts," Nancy Aguinaga, assistant professor of education at Southeast Missouri State explained in a recent telephone interview. "The three big deficit areas of children on the autistic spectrum are communication, social skills and behavioral. They often experience a lot of frustration and anxiety that manifest as behavioral issues due to a lack of self-regulation skills. The emWave technology provides an avenue to understand the abstract concept of self-regulation through a visual representation of what is going on inside their bodies. They are able to practice self-regulation and see the results. Ultimately, learning how to self-regulate behavior helps open up doors and provides more opportunities for individuals to be included more in general education classrooms and in life."
Aguinaga's doctoral dissertation at the University of Central Florida entailed a small study to determine whether the emWave Desktop, then known as the Freeze-Framer®, could help decrease the amount of time it took for students with autism to engage in an academic task and increase the time they spent on a task.
"Speed to engagement increased when using a computer-assisted biofeedback program (the emWave) for all participants," she wrote in her dissertation. "Time on task improved over baseline conditions for all participants." (Review the abstract or complete study for Aguinaga's dissertation.)
When Aguinaga went to Southeast Missouri State, she continued her work with individuals on the autism spectrum at the school's autism diagnostic & treatment center.
"I worked with an area school district autism specialist, Becky Blaylock and the director of the center, Connie Hebert. Together we worked with three students in the school setting and two other students not attending public school," she said. "All of them had elevated anxiety. In these case studies, we were targeting specific problematic behaviors for each individual. All five students had positive results, as measured by specific behavior improvements, again correlated with the emWave usage."
More recently, Aguinaga has been collaborating with a psychology professor at the university, Dr. Ken Callis, to work with children at a residential treatment center on the campus. The emWave technology has been central in their work. "We wrote a grant to purchase four emWave (Desktop programs) and four emWave handhelds. So far, so good, we are analyzing our data now but it looks promising."
Aguinaga and Callis recently presented some of the latest results of the case studies to the American Psychological Association. Aguinaga said her students at the university learn about the emWave in every class she teaches to help prepare pre-service and in-service teachers. "I share the idea behind the emWave technology."
She said her biggest goal is to help individuals on the spectrum reduce their frustration and anxiety. The emWave technology is helping to do this.
"The emWave helps them understand how the body is reacting to different relaxation strategies they try and helps them increase self-regulation skills," she said. Aguinaga noted that overall, "the emWave has been a natural fit for my case studies focused on improving the lives on individuals on the autism spectrum. The positive results keep motivating me to continue using the emWave."
From the Centers for Disease Control and Prevention
Autism spectrum disorders (ASDs) are a group of developmental disabilities that often are diagnosed during early childhood (it usually manifests in a child's first three years) and can cause significant social, communication, and behavioral challenges over a lifetime. People with ASDs have a different way of understanding and reacting to people and events in their world. These differences are caused by the way their brain processes information.
This group of developmental disabilities is considered a "spectrum" of disorders. This means ASDs affect each person in different ways, and symptoms can range from mild to severe. People with ASDs share some similar symptoms, such as problems with social interaction, problems with communication, and highly focused interests or repetitive activities. But, there are differences in when the symptoms begin or are first noticed and in how the symptoms affect a person's functioning.
There are three main subtypes of autism spectrum disorders:
Autistic disorder
Asperger disorder
Pervasive developmental disorder – not otherwise specified
emWave® Technology
The emWave Pro (Desktop) computer-based software program is a scientifically validated heart-rate monitoring system. It assists user in learning techniques to create an optimal state in which the heart, mind and emotions operate in-sync and balanced.
The emWave2 handheld device, like the emWave Pro (Desktop), is a coherence-and resilience-building device. It fits in a shirt pocket and can be used on the go or connected to a computer. It enables users to download and review session data or play self-regulation, coherence-building games, which also are featured in the emWave Desktop.
Numerous scientific studies conducted by the HeartMath Institute and many independent researchers have produced similar findings showing that emWave technology is effective in helping individuals internalize self-regulation techniques, which reduces stressful feelings such as anxiety, worry, anger and depression. It has helped thousands of study participants build and sustain resilience, learn to self-regulate emotions and behavior and improve relationships with peers and family members. It can help students greatly improve study habits and academic performance.