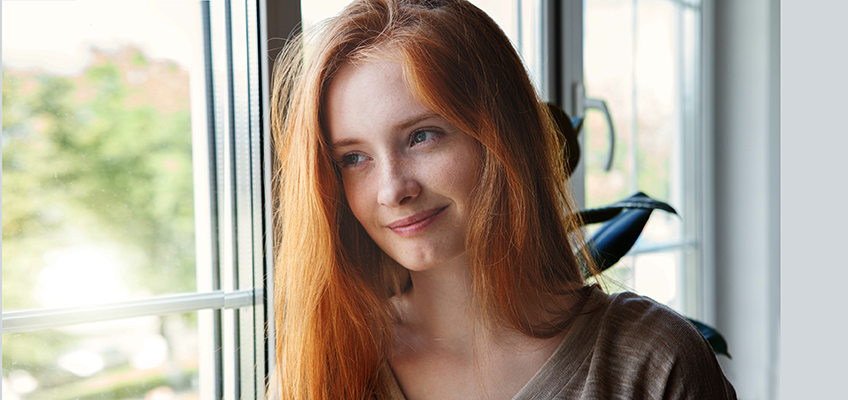 Heart-Based Living
What does HeartMath mean by the term,

Heart-Based

Living?
Heart-Based Living is only a convenient reference term which implies the practice of qualifying our thoughts, feelings and actions through our heart for more effective choices and guidance. Some people prefer the terms, Heart-Focused Living, or Heart-Centered Living. All of these terms suit the purpose – it's just a matter of individual choice.
The important point is that many people are sharing that they are being encouraged more to "follow their heart" as a result of practicing Heart-Based living.
Without management, our mind tends to dictate our understanding, actions, reactions and decisions, based largely on old learned, handed down response patterns. In today's fast pace collective awareness, it seems quite normal for our mind to override our heart's advice. It is normal – but it is the old normal, which is why our personal and global stress deficit stays rapidly on the increase.
For example, stress causes many people to habitually respond to pressured situations with intense anger, resentment and emotionally harmful remarks, while knowing in their hearts that this behavior is destructive to themselves and their loved ones. This is just one example of the endless ways we over-stress and age ourselves from not using our heart's free wisdom for navigating our lives.
A Closer Look at Following Your Heart
Increasingly, people are taking a closer look at what the age-old term "following your heart "means, and more are practicing heart-based living. The term heart-based living is a simple phrase which suggest that we are including our hearts' intuitive feeling, along with our minds, when making choices and decisions that shape our life's direction and happiness. Following your heart is learning to discern the wisdom of your heart feelings and then stepping into it. HeartMath's research and tools were created to make this process easier.
Heart-based living includes practicing the qualities of the heart, such as love, compassion, kindness, patience, forgiveness, cooperation and more of these similar qualities. Being heart-based does not require being religious or belonging to any particular spiritual path. It is an intelligent way of living that would reduce most of the stress, separation and greed which drives the major problems that keep us from getting along with each other.
HeartMath founder Doc Childre explains:
"Heart-based living refers to all intentions and actions that express qualities of the heart in daily life. These heart qualities can include acts of appreciating or caring for others, expressing kindness and compassion or giving back by volunteering with others to relieve suffering in humans or animals and to help the planet. These behavioral practices unfold the higher potentials of our true self.
"Becoming our true self involves the fading of self-centeredness, judgment and separation, and through the practice of compassion, kindness and cooperation, while learning to increase the coherence between our heart, mind and emotions in our day-to-day energy expenditures. This brings about the elusive 'peace' humanity has searched for forever.
"Heart-based living empowers co-creation with others for the benefit of all. In these robust shifting times, I feel that increased stress will finally nudge more people to live from the heart, not because of religion or philosophy, but because it will prove out to be highly practical, common sense – the new 'spiritual', possibly."
You can learn more about the power and intelligence of the intuitive heart and the HeartMath Institute's two decades of research on stress, emotions and the heart in the fascinating e-Book, The Science of the Heart.
Editor's Note: This post was originally published in September 2012 and has been completely revamped and updated for accuracy and comprehensiveness.