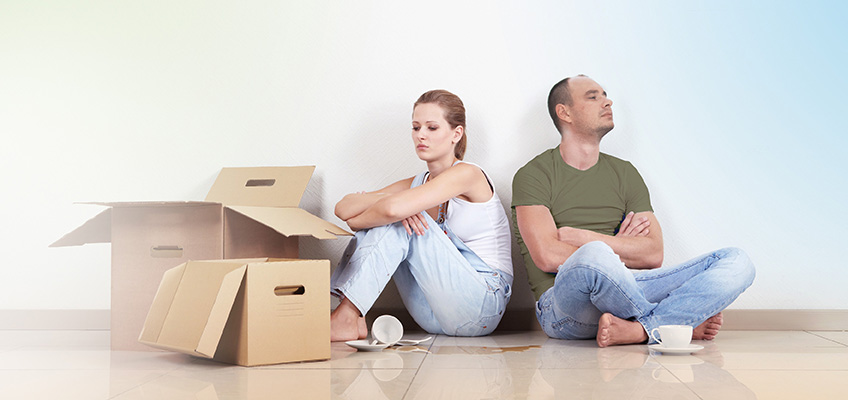 Moving frequently is cited as one of life's greatest stressors, especially for children, but for military families, who typically can expect to move an average of every three years, the effects are magnified.
And yet, moving is only one of many stressors that affect military families, particularly in times of war, when fathers and mothers deploy to combat zones and are liable to be away from loved ones for as much as an entire year.
"Living in either military or civilian communities, in urban, suburban, or rural settings, military children experience unique challenges related to military life and culture," according to the website of the National Child Traumatic Stress Network (NCTSN), a federally funded program created by Congress in 2000. "These include deployment-related stressors such as parental separation, family reunification, and reintegration."
A University of Michigan professor discusses the stress these families experience in an article on a university website.
"Many military families are amazingly resilient, giving up a great deal to support their soldier throughout the deployment cycle," said Sheila Marcus, M.D., professor of psychiatry and head of the child and adolescent psychiatry section and leader of the child and family team. "But in some families, these stressors take a toll on the relationships between parents and children, and within the marriage."
"Particularly for Michigan military families who do not live on Army bases," Marcus said, "significant isolation occurs both during and after the deployment. Spouses also report high rates of depression, PTSD, parenting and marital strain. Children are stressed by the many deployments, and often their schools and communities are unaware when parents are deployed and what effects that might have."
The NCTSN notes that despite the good health of most military children, there are some who are at greater risk than others.
"Among those are young children; some boys; children with preexisting health and mental health problems; children whose parents serve in the National Guard, are reserve personnel, or have had multiple deployments; children who do not live close to military communities; children who live in places with limited resources; children in single-parent families with the parent deployed; and children in dual-military-parent families with one or both parents deployed," the NCTSN reported.
According to an Associated Press story in the Army Times, a recently announced five-year study at the University of Minnesota is helping the families of National Guard members who have served in Afghanistan or Iraq to learn parenting techniques. Funding is from the National Institutes of Health and the National Institute on Drug Abuse.
"Over the next few years researchers will recruit 400 families with children between the ages of 5 and 12," the article stated. "Some will learn the new techniques. Others will get resources normally given to military parents."
Military Family Stress – a Personal Account
Recognizing the tremendous stressors affecting military families, like the one in which HMI President Sara Childre grew up, the HeartMath Institute developed the HeartMath® De-Stress Workshop™ for Military Families.
"The skills parents and children learn in this workshop are so important for those who experience the pressures of military life," Childre said.
"My dad was a three-star general in the Marines, so my whole childhood was in the military," she said. "I went to four different high schools because of moving. It was difficult going to so many different schools, moving to so many new places and some foreign countries.
"It was extremely difficult when Dad went to Vietnam. We were always afraid he wouldn't come home. My mom had to take care of everything, and I could see how hard it was for her, especially with three teenage daughters.
"This was back in the 1960s, and there was no email or reliable phone service to these places, so there would be months sometimes that we didn't hear from my dad. I think the worst time was when we heard that his tent was blown up and we didn't hear for three weeks that he wasn't in it at the time."
Helping Military Families Learn to De-Stress
The HeartMath Institute has researched stress and the physiology of emotions for two decades. This research has led to the development of a series of heart-based techniques for the children, teens and adults of military families to help them recognize and self-regulate the unique stressors they experience.
Family members learn to use critical tools taught in the workshop for de-stressing and adding balance and ease to family life. These skills will serve family members not only in the day-to-day challenges of living on or off the base, but also during the most difficult periods of military family life: deployment, learning a service member has fallen on the battlefield and in the arduous days, months and years of the transition to life back home.
The De-Stress Workshop teaches two of HeartMath's most effective self-regulation techniques. They are easy to learn, but provide a powerful shift into coherence, the state in which the heart, brain and nervous system are in alignment, forming the foundation of personal and family resilience.
Military family members learn to identify and recognize the recurring emotions that drain personal and family resilience and become a drag on efficient and happy family life.
Participants of the De-Stress Workshop receive free access to age-appropriate versions of these techniques for all family members.
Three Steps for Lowering Stress in Military Families
When stressful feelings start to come up, focus your attention on the area around your heart. You can even place your hand over your heart in the center of your chest when you are first learning. This will create an initial calming effect.
Breathe deeply, but normally, imagining that your breath is flowing in through your heart as you inhale and out through your heart as you exhale. This will increase the calming effect. Breathe slowly and casually until you find a natural inner rhythm that feels comfortable.
While continuing to focus on your heart and breathe through your heart, think about a positive feeling, one that makes you feel good inside. You can recall a special place you've visited or your love for a friend, family member or even a pet.