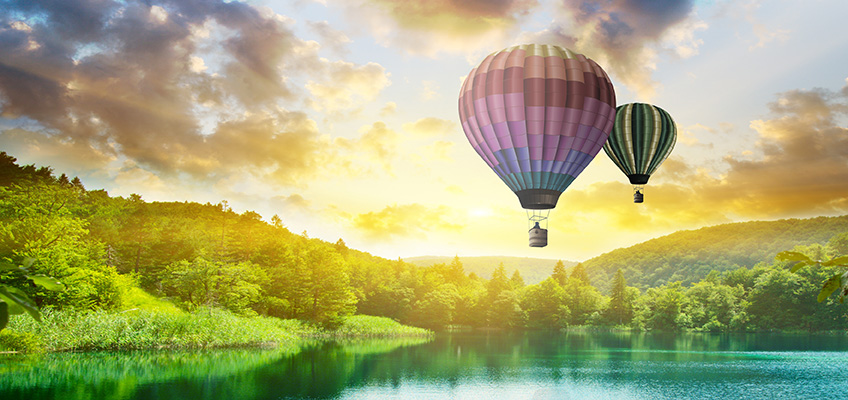 You may have heard a lot lately about ease, inner ease and the state of ease from HeartMath.
Merriam-Webster calls "ease" the state of being comfortable; freedom from pain or discomfort; freedom from care; freedom from labor or difficulty, etc.
Most people, if asked, likely would say as much, and those meanings certainly are not incompatible with HeartMath's interpretation, but "ease" is much more than a static place free from care, discomfort or difficulty. We don't, for example, dissolve our troubles by simply repressing our minds and feelings in the name of trying to take it easy for awhile.
HeartMath teaches that ease, or the state of ease can serve each of us as a refuge — a refuge for action in our hearts and minds. In ease, instead of reacting in the same old ways to the stresses and challenges of our harried world, we can take a little time to connect with the qualities of our hearts — love, care and compassion — and our hearts' wisdom.
Ease is not a place where your challenges will simply dissolve, observes HeartMath founder Doc Childre in his booklet, The State of Ease.
"Yet it creates an extra time window, allowing deeper discernment for competent choices — conscious choices that can help prevent and resolve many unnecessary challenges and unwanted predicaments," Childre said. "The state of inner ease helps us attune our mental and emotional nature to the most reasonable and effective way for responding to each situation that life brings us — challenging, normal or creative."
You can read more about the 
state of ease
, its benefits and Childre's simple practices for adding more of it to your life whenever you like in a free, downloadable copy of 
The State of Ease
.
Inner-Ease™ Technique†
A quick and easy-to-learn way to add ease to your life is by practicing the Inner-Ease™ Technique. It takes only a short amount of time.
If you are stressed, acknowledge your feelings  as soon as you sense that you are out of sync or engaged in common stressors such as feelings of frustration, impatience, anxiety, overload, anger, being judgmental, mental gridlock, etc.
Take a short time-out and do Heart-Focused Breathing:

Breathe a little slower than you normally would.
Imagine you are breathing through your heart or chest area.

This has been shown to help create coherent wave patterns in your heart rhythm and help establish balance and calm in your mental and emotional nature while activating the affirming power of your heart.
During Heart-Focused Breathing, imagine with each breath that you are drawing in a feeling of inner ease and infusing your mental and emotional nature with balance and self-care from your heart.
When stressful feelings have calmed, affirm with a heartfelt commitment that you want to anchor and maintain a state of ease as you re-engage in your projects, challenges or daily interactions.
† From The State of Ease, by Doc Childre.