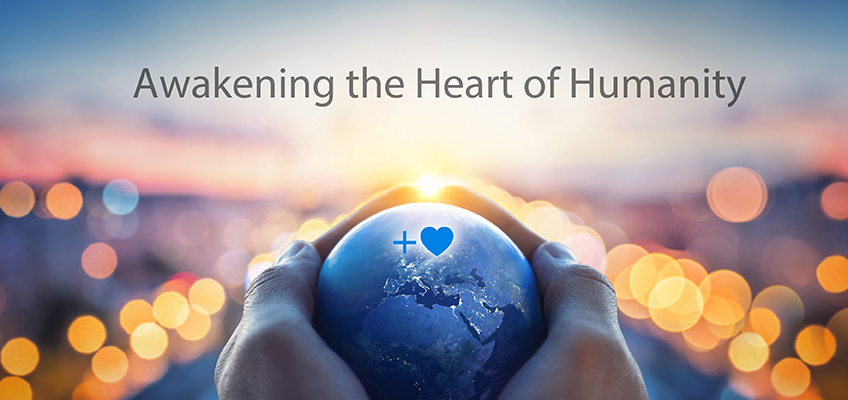 Special Care Focus #4: Awakening the

Heart of Humanity
Welcome to a Special Care Focus #4 – Awakening the Heart of Humanity. In order for everyone around the world to participate in a synchronized Care Focus, on Wednesday June 17th we have chosen three convenient times: 4 a.m., 12:00 p.m. (noon), and 8 p.m. Pacific Time (GMT/UTC minus 7 hours)*. Please join with others on the Global Coherence App. We will do a special care focus every Wednesday until the Coronavirus pandemic subsides. Our next special care focus we will be holding will focus on sending collective heart to the social injustices. Thank you for joining with us.
As countries re-open from sheltering at home, people are wondering what will be the new normal? Currently there is much social unrest – from people refusing to abide by re-opening restrictions such as social distancing to the protest demonstrations engulfing US cities, and around the world. There are many levels of awareness and perceptions throughout collective humanity. Our minds may be different based on beliefs, upbringing and life situations, but our hearts can find harmony with each other in a shared existence, if we desire this. It's in the heart that we access the core qualities of love, compassion, care, kindness, forgiveness and appreciation that lift us above separation, judgment and blame. More people than ever have been experiencing and expressing an abundance of these enriched heart qualities over the past few months, recognizing this is who we truly are and not wanting to go back to the old normal.
Continue reading