Welcome to the free course on Heart Rate Variability (HRV) Basics.
Rollin McCraty Ph.D., HeartMath Institute's director of research, explains HRV – the beat-to-beat changes in heart rate – and its importance in your personal life, or in your practice or research if you are a professional clinician or researcher.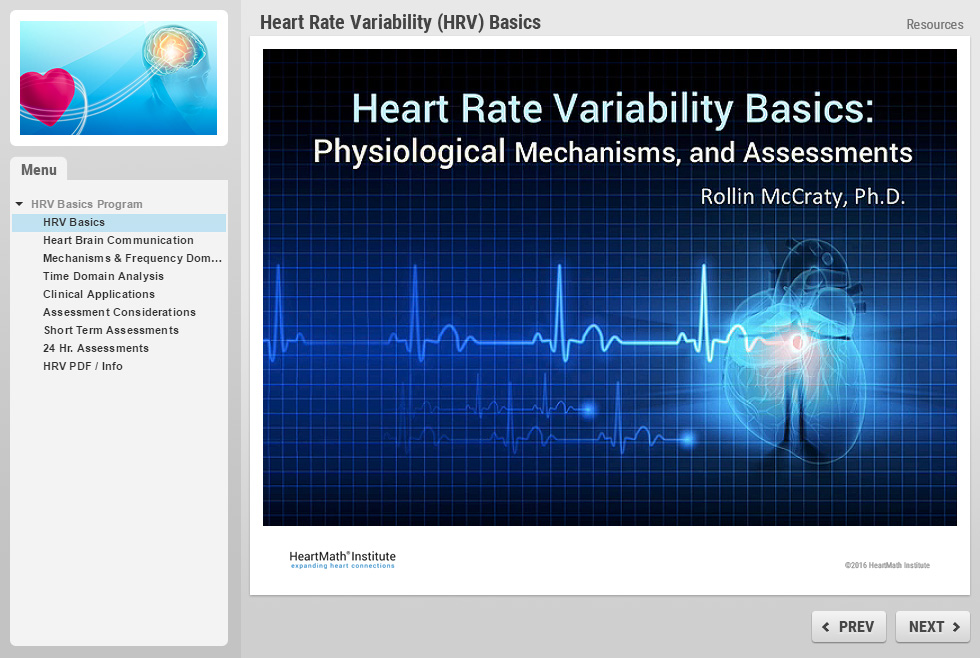 SubscriberSign Up to View Course
Sign up for FREE below and you'll receive access to all of our free Subscriber downloads. In addition, you will receive HMI news, updates on the latest scientific research and more.