Welcome to the free course on Coherence – Increasing Self-regulatory Capacity: The Scientific Basis of The Coherence Model.
Rollin McCraty Ph.D., HeartMath Institute's director of research, explores many of the key concepts embraced by the term coherence and the science that underlies the 10 key aspects of the Physiological Coherence Model. While the main focus is related to the physiology of how heart coherence is related to improved physiological, mental and emotional self-regulator capacity, it also includes an introduction to social coherence.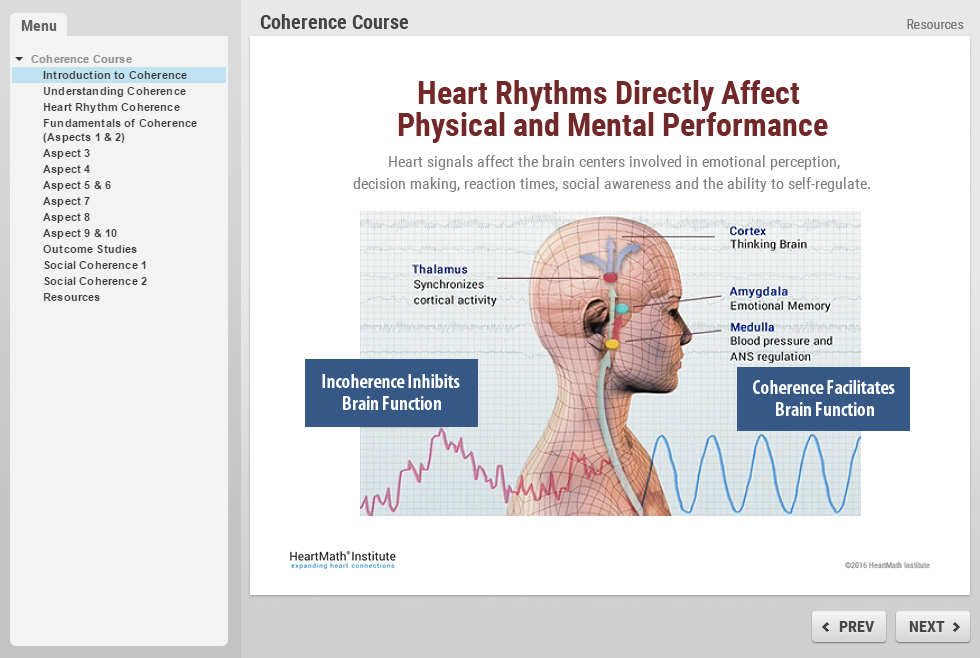 SubscriberSign Up to View Course
Sign up for FREE below and you'll receive access to all of our free Subscriber downloads. In addition, you will receive HMI news, updates on the latest scientific research and more.