The three-hour H.E.A.R.T. online program, free for veterans, military personnel and their families is presented by professional trainers (both veterans) who provide comprehensive instruction in HeartMath's research-based self-regulation techniques and technology.
The HeartMath Education and Resilience Training course incorporates research-based self-regulation techniques and technologies that promote sustainable stress tolerance, resilience, alertness and composure before, during and after high-pressure situations. Our primary objective is to give you a better understanding of stress and resilience and provide practical tools to increase personal resilience and your ability to manage your energy and emotions.
As you learn to better manage stress, unwanted attitudes and emotions, you will build your resilience capacity and improve performance, mental focus and decision-making. The tools taught in the H.E.A.R.T. course have also been proven to be effective in helping individuals manage many challenges of transition as well as issues such as poor sleep and hyper-arousal.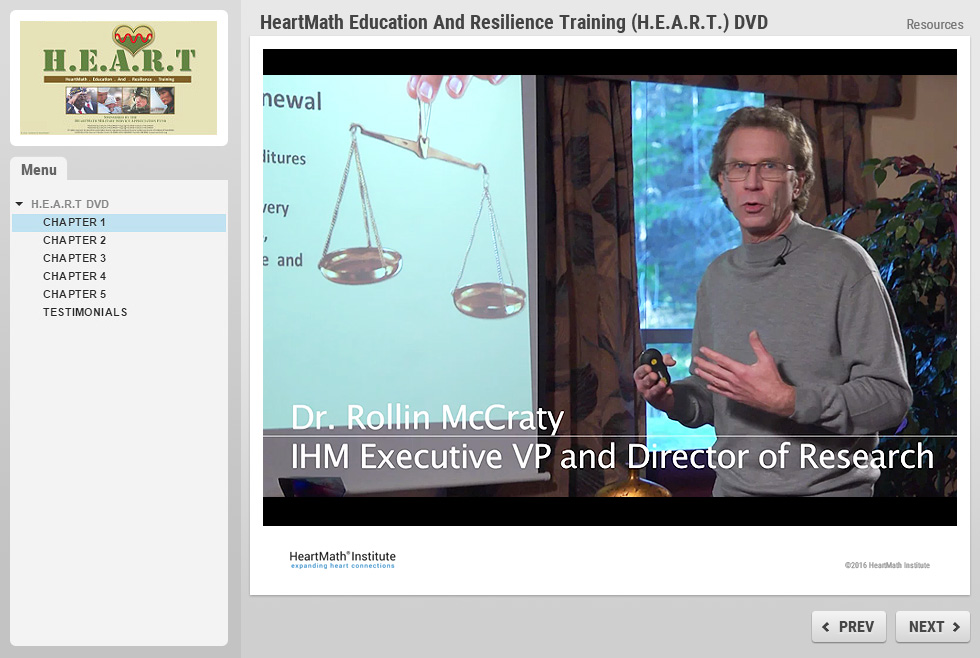 MilitarySign Up to View Course
Sign up for FREE below and you'll receive access to all of our free Subscriber downloads. In addition, you will receive HMI news, updates on the latest scientific research and more.