Social Coherence
™
Families - Teams - Groups
Making coherent, heartfelt connections enhances harmonious relationships within families, teams, groups or organizations. This harmony creates coherent energetic field environments and has a positive, uplifting effect on social behaviors and interactions. It helps us feel better, safer and more comfortable, resulting in increased flow and energy efficiency in our communication.
Free Resources
to Help You
These free resources can help enhance the harmonious alignment between family units, small groups, or larger organizations in which a network of relationships exists among individuals who share common interests and objectives.
Improving Your Heart Connections and Communications
Practical and scientific information offering support for you, your friends, family and coworkers. This e-Booklet will help you and those around you connect more deeply as we move into the future – creating a more heart-connected world. Step-by-step instructions are provided for several easy-to-learn HeartMath tools to help you improve your relationship with your own heart and the hearts of others.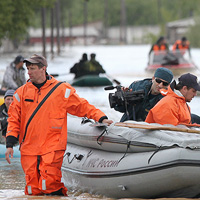 Trauma Education for Humanitarian
and Emergency Responders
An online mini-course for trauma-informed self-care that teaches evidence-based self-regulation techniques. These techniques help responders build resilience, protect against burnout, prevent secondary traumatization, and will help them help themselves and others after critical incidents or natural disasters.
HeartSmarts® Adventure
for Ages 4-6+
An online social and emotional e-learning program. This online program is a new and engaging way to teach children how the heart works and about their emotions – how to manage them and how to express compassion for themselves and others. Through videos, art, music and movement, they learn about everyday practices that promote a nutritious diet, sound sleep, exercise, self-regulation and care for others.