HeartMath Clinical Applications
for Stress, Anxiety and Emotional Regulation
Get Certified in HeartMath
Stress and anxiety have a major impact on the health and well-being of your patients. What if you could teach them simple techniques that could help them connect with their heart to manage stress and learn to regulate their emotions?
Science demonstrates that we can train our autonomic nervous system to support our well-being. Evidence-based techniques provide objective and measurable ways to see improvements in physiological and behavioral functioning.
Over six online sessions, you'll learn:
Brief interventions for emotional regulation to help patients take charge of their health

and well-being

.
The science of

self-regulation

to motivate your patients to engage in effective

self-care

.
Methods to show your clients changes in their physiology and emotional states.
Our course offers 20 Continuing Education (CE) credits.
Course Overview
Six one-hour recorded classes.
A course manual that includes scripts, case study examples, clinical forms, and patient handouts.
After completing this course, you will receive:
CE credits provided for each of the six modules, reading assignments, and upon

completion of an exam.

Certification as HeartMath Certified Practitioner upon completion

of an exam.

Listing in the HeartMath Provider Directory upon certification for

those who qualify.
Course Topics
Six HeartMath techniques for

self-regulation

and emotional management.
Importance of coherence and its role in mental, emotional and physical health.
Individual and group protocols with practical ways to increase patient engagement.
Heart Rate Variability – Clinical applications such as anxiety, pain, PTSD, sleep disorders,

ADHD and more.
Agenda and Course Components
The course is divided into six one-hour online units, including:
Intro and Overview

Stress and intelligent energy management
Autonomic nervous system and emotional regulation
Resilience building

Coherence Model and

Heart-Brain

Communication

Coherence and its impact on

the human system

Heart's own complex nervous system: the "heart brain"
Technique: Quick Coherence®

Relational Energetics

and Self-Care

Our emotions and attitudes affect the heart's magnetic field
Provider/practitioner

self-care

impact quality of care
Technique: Heart Lock-In®

Heart Rate Variability

Deepening the understanding of

heart-rate

variability
Clinical applications
Technology options for

heart-rate

variability and coherence measurements
Technique: Attitude Breathing™

Brief Intervention Protocol

Clinical case studies
Sample brief protocol
Technique: Freeze Frame®

Multi-Session Protocol and Special Populations

Complexity and the

mind-body connection

Clinical applications, complex patients (ie: PTSD, depression, anxiety, children)
Multi-session protocol
Learning Objectives
Scientific Foundation of

Self-Care

Interventions

At the end of this activity, participants will be able to:

Discuss domains of resilience and the importance of intelligent energy management for

self-regulation

of stress, emotions and creating resilience.
Use the

self-regulation

techniques personally and with patients to improve health and

well-being.

Coherence Model and Heart-Brain Communication

At the end of this activity, participants will be able to:

Demonstrate the impact of increased coherence on heart rate variability, brain function and emotional

well-being.

Analyze the functions of the sympathetic and parasympathetic branches of the autonomic nervous system and its relationship to coherence.
Apply emotional refocusing techniques to support a coherent state in moments where stress management and emotional regulation skills are needed.

Relational Energetics, Communication

and Self-Care

At the end of this activity, participants will be able to:

Identify and interpret the concepts of relational and emotional energetics and its impact on patient care.
Summarize the importance of effective communication in healthcare interactions.
Apply an active practice of

self-care

and communication techniques to improve health outcomes.

Heart Rate Variability

At the end of this activity, participants will be able to:

Review and discuss the importance of HRV analysis as related to clinical outcomes.
Learn and practice emotional restructuring techniques to replace incoherent HRV states with states that support healthy change.

Brief Intervention Protocol

At the end of this activity, participants will be able to:

Understand and discuss the defining factors which determine a client's appropriateness for a Brief Intervention protocol.
Practice identifying specific treatment goals and objectives for a given patient profile.

Multi-Session Protocols and Special Populations

At the end of this activity, participants will be able to:

Compare and contrast the key differences between

multi-session,

brief intervention, group and crisis/acute care approaches

using heart-rate

variability

tools and techniques.

Summarize clinical symptoms/disorders related to

"under-arousal"

and

"over-arousal"

and the connection between

the two conditions.
Course References:
Culbert, Timothy. Perspectives on Technology-Assisted Relaxation Approaches to Support Mind-Body Skills Practice in Children and Teens: Clinical Experience and Commentary. Children: 2017. Vol 4(20).
Dijkstra, M; Soer, R; Bieleman, A; McCraty, R; Oosterveld, F; Gross, D; Reneman, M. Exploring a

1-Minute

Paced Deep Breathing Measurement of Heart Rate Variability as Part of a Workers' Health Assessment. Applied Psychophysiology and Biofeedback (2019)

44:83-96.

Elbers, Jorina M.D. et al. Clinical Profile Associated with Adverse Childhood Experiences: The Advent of Nervous System Dysregulation. Children 2017, 4, 98; doi:10.3390/children4110098.
Lucy H. Field, L., Stephen D. Edwards, David J. Edwards, and Sarah E. Dean. Influence of HeartMath Training Programme on Physiological and Psychological Variables. Global Journal of Health Science; Vol. 10, No. 2; 2018.

ISSN 1916-9736

E-ISSN

1916-9744.

Mather and Thayer. How Heart Rate Variability Affects Emotional Regulation Networks. Current Opinion in Behavioral Sciences. 2018. Volume 19.

pp 98-104.

McCraty, R.

Heart-Brain

Neurodynamics: The Making of Emotions. In Issues of the Heart: The Neuropsychotherapist special issue, M. Dahlitz, & Hall, G., Editor 2015,

Dahlitz Media: Brisbane.

p. 76-110.

Williams, et al. Difficulties in Emotion Regulation. Front Psychol, 2015.

6: p. 261.
Who Is This Program For?
Our course is perfect for health professionals of any kind, including:
Physicians, nurses and nurse practitioners
Psychotherapists, psychologists, counselors and social workers
Chiropractors, naturopaths, physical therapists, occupational therapists
Addiction counselors
Trauma specialists
Acupuncturists, health coaches, performance coaches and trainers
Additional Course Details
• Release date: 2/12/2020;
• Course price: $395.00
In order to obtain CE credits for this course, students must fully review each module and complete the activity. Students must also complete the CE post-test after finishing the course. A score of 75% or higher on the post-test is necessary to receive CE credits. Students will be given multiple attempts to answer each question on the test.
Certificate will be generated and distributed through the learning management system and e-mailed to the learners upon completion of the test with a 75% or higher grade.
Faculty Bio
Timothy P. Culbert, MD, FAAP, IFMCP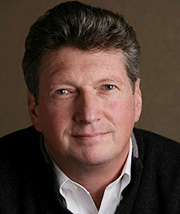 Developmental Pediatrician / Pediatric Integrative Medicine
Medical Director of Integrative Medicine, PrairieCare, A University of Minnesota Medical School Affiliate
Education
Medical Degree: University of Minnesota, Minneapolis, MN
Residency: University of Vermont
Fellowship: Developmental and Behavioral Pediatrics at the

University of Minnesota

Board Certification: Pediatrics, Developmental and Behavioral Pediatrics, Biofeedback and Medical Hypnosis
Certified Functional Medicine Practitioner
Experience
Dr. Culbert's medical special interests include holistic mental health, chronic pain, self-care skills for kids, complementary, alternative, and integrative medicine, nutritional intervention and biofeedback.
Expertise in clinical use of HeartMath and as a HeartMath faculty instructor.
Accomplishments
Assistant Professor of Clinical Pediatrics at the University of Minnesota; adjunct professor at the Center for Spirituality and Healing at the University of Minnesota.
Dr. Culbert's new book for kids, "Be Fit, Be Strong, Be You," from FreeSpirit Publishing, won first place in the Midwest Booksellers Association Awards in the children's nonfiction category; the book reviews healthy lifestyle choices for kids in a fun and

activity-oriented manner.
Academic Affiliation
Clinical Instructor of Psychiatry, University of Minnesota Medical School
Professional Memberships
American Academy of Pediatrics Executive Committee, Section on Complementary, Holistic

and Integrative Medicine
Special Clinical Interests
Holistic mental health
Chronic pain
Self-care skills for kids
Complementary, alternative, and integrative medicine
Nutritional intervention
Biofeedback
CE Credit Information
This non-live distance learning course is approved for 20 CE hours.
This course is jointly sponsored by The Institute for Better Health (IBH) and HeartMath. IBH has been approved to offer continuing education by the following:
Counselors & MFTs: IBH has been approved by the Texas Board of Examiners of Marriage and Family Therapists to provide CE offerings for MFTs. Provider Number 154. Institute for Better Health (IBH) recognized by the New York State Education Department's State Board for Mental Health Practitioners as an approved provider of continuing education for licensed mental health counselors.

#MHC-0063.

Counselors may earn 20 CE hours. Many states have reciprocity with other national organizations listed here. Please contact your state board for further information.
Educators: The Institute for Better Health has been approved by the Washington State Professional Educator Standards Board (WESPSB), a member of NASDTEC, as a Clock Hour Provider for Educators. Learners may claim one Clock Hour for each activity hour attended. Please contact your individual state boards for information regarding reciprocity and any additional requirements.
Psychologist: Institute for Better Health is approved by the American Psychological Association (APA) to sponsor continuing education for psychologists. Institute for Better Health maintains responsibility for this program and its content.
Social Workers: Institute for Better Health, Inc. SW CPE is recognized by the New York State Education Department's State Board for Social Work as an approved provider of continuing education for licensed social workers #0091. Social workers may earn 20 contact hours. As an approved continuing education provider for the Texas State Board of Social Worker Examiners, IBH offers continuing education for Texas licensed social workers in compliance with the rules of the board. License No. 3876; MC 1982, PO Box 149347,

Austin, TX 78714,

(512) 719-3521.
PLEASE NOTE: Many state boards accept offerings accredited by national or other state organizations. If your state is not listed, please check with your professional licensing board to determine whether the accreditations listed are accepted.
Please be aware that these advanced workshops include descriptions, videotapes, audiotapes, and/or reenactments of actual therapy sessions. Some of the case material may contain graphic descriptions of violence, sexual activity or other content which could be disturbing, especially for participants with similar experiences. The courses are intended for health professionals and advanced students, who participate at their own risk. If you find portions of the program upsetting, or if you need assistance for any other reason, please notify one of the trainers.
Course release date: 1/2020
Last review date: 1/2020
Course expiration date: 1/2023
Disclosure of Relevant Financial Relationships
Please check speaker/planner conflict of interest disclosures prior to registering.
The Institute for Better Health Inc. is responsible for the content, quality and scientific integrity of all CE/CME activities certified for credit. When an educational activity is offered for medical (CME), Nursing (ANCC) and/or Psychology (APA) continuing education credit, participants must be informed as to the source, amount, nature, and disposition of any funding used to support the activity, whether in the form of educational grants, cash contributions, or in-kind contributions.
Individuals in a position to influence course content must also disclose whether they have one or more relevant financial relationships with individuals and companies who have a financial interest in activity content. All those in a position to control the content of an education activity are asked to disclose any relevant financial relationships they have with any commercial interest.
There was no commercial support for this activity.
Tim Culbert, M.D., F.A.C.C. has disclosed a financial relationship with Natural Mental Health, which is s website that he owns. Tim agrees that his presentations and other contributions to program content will be completely fair and unbiased, and will mention other healing processes and products during our presentation when appropriate. If possible, he will refer to generics rather than to brand names when mentioning products, equipment, and services, and they will be selected/included on the basis of best available evidence.
The following planners are all employed by HeartMath and do not have any relevant financial relationships to disclose.
Rollin McCraty, Ph.D
Tricia Hoffman
Heather Hoefs, MA, CHCP
FAQs
What is the cost of the course?

$395.

What materials are provided or required for course participation?

The manual and handouts will be available in an electronic format in the Learning Center upon registration.

What is the course format?

The course will consist of six, 1 hour on-demand, online video modules. Please see technical requirements for details on what is required for a successful completion of the course.

Will I be able to teach heart coherence techniques at the conclusion of the course?

Yes, this is a key component to the course objectives.

What language is the course available in?

English.

What specific technical requirements do I need to access this course (hardware/software requirements)?

See technical specs listed below.

What kind of certificate or official documentation will I receive at course completion?

You will receive a certificate indicating the number of CE units earned and that you have completed the course.

What does the registration fee cover?

6 1-hour on-demand video modules
1 program manual: Information on the scientific underpinnings of the HeartMath System
CE certificate for units completed
Clinical compendium document
Patient handout on resources

for patient education

HeartMath certified practitioner designation

How do I address any grievances I have about the course?

Please contact Heather Hoefs at HeartMath with any grievances about the CE course or the process for receiving CE units. Heather can be reached at heather@heartmath.com or 831-338-8756.

How can I request accommodations as an individual with a disability?

HeartMath fully complies with the legal requirements of the ADA and the rules and regulations thereof. If any participant in this educational activity is in need of accommodations, please contact Heather Hoefs at heather@heartmath.com or 831-338-8756.
Technical Requirements
Browser Support
The course is compatible with any standards compliant web browser and is regularly tested with the following:
Desktop

Chrome
Firefox
Safari 8+
Edge
Internet Explorer 11+

Mobile
Notes
For the best experience and optimum security, we recommend that you keep your browser up to date.