You can help others experience greater health, more harmonious relationships, and be happier and more effective at home or in the workplace. The insights and technology also help improve fitness and performance by aligning heart and mind in goal setting.
There is an accelerated momentum of people choosing to rise above the chaos and stress by learning to tune into their heart's natural guidance for smarter choices and outcomes.
Learn and share science-based practices for navigating change from a place of empowerment and self security.
Want to Help Others?
The Add Heart Facilitator program is a great first step in formally engaging with HeartMath's ecosystem of training programs joining with others around the world to co-create a more heart-connected humanity.
Understand the basic principles and science behind HeartMath's

30 years

of research.
Know how to practice and share HeartMath's most widely-used techniques for improving health, productivity, and quality of life.
Have a thorough understanding of the

award-winning

Inner Balance technology.
Be approved to use the course content to help lift others in your professional applications, your community and family.
Receive a certificate giving you the "special designation" of Approved Add Heart Facilitator and access to the HeartMath Connected Community.
Who Qualifies for this Program?
Anyone who has a desire to help others. It doesn't matter if you're a stay-at-home parent or a physician, teacher or workplace leader — this program is just as much about creating a connection with yourself as it is with others.
Health Progressionals
Doctors, nurses, therapists, etc.
Getting your patients/clients in a heart-based, receptive state at the start of a session or appointment helps them get more out of a session.
Group Facilitators
Yoga instructors, mindfulness or mediation teachers, personal growth lecturers, etc.
Help your audience get more connected to their hearts to enhance the experience you are providing to them.
Communities
Build a more heart-based community by helping your friends and neighbors connect with their hearts.
Workplace Leaders
Executives, managers, administrators, etc.
Get you and your team connected and aligned at the start of the meeting and throughout the day. Improve communication and performance.
Educators
Help your students gain confidence, focus and be more receptive to learning. Build a more caring empathetic classroom.
Families
Strengthen your family by sharing positive qualities of the heart and build a loving and nurturing environment.
Course Outline
Module 1: What is Heart?

Explores 'heart', physically, emotionally, and spiritually and highlights the value of adding heart qualities to your life, those you care about and the world. Also, learn the first step of the Heart Lock-In Technique.

Module 2: The Science of Coherence

Discover the unseen, energetic communication between people and the optimal physiological state called 'heart-coherence'. Also, learn the second step of the Heart Lock-In Technique.

Module 3: The Inner Balance Trainer

Experience the award winning Inner Balance Trainer technology as it provides you with a real-time window into your emotional state. Also, learn how to share this with others.

Module 4: Heart-based Emotions

The transformative power of regenerative, heart-based emotions and learn Step 3 of the Heart Lock-In Technique.

Module 5: Adding Heart to the Lives of Others

Sharing your knowledge. Tips and techniques for adding heart in personal and professional settings.

Module 6: Course Review

Course review and inspiration for adding the qualities and science of the heart to all aspects of life.
What's Included?
Access to the online course with six

self-paced

20 to

30-minute

audio modules presented by HeartMath Leaders
The Add Heart Facilitator Guidebook to enhance your audio learning
Science of the Heart: Volume 2

e-book

Certificate of completion

Program Cost:

$299
(valued at $458)
Get Started Now!
"Heart-based living is a natural self-maintenance and self-transformational practice. It begins with each of one of us, by befreinding the intuitive guidance within our heart and bringing it forward into how we conduct our lives day-to-day."
Course Leaders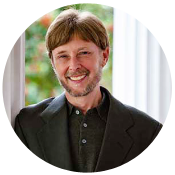 Howard Martin
Author & Speaker
His southern roots have had a definite influence on his stlye and sense of humor, but it's his passion and inspiration that people can't help but notice. Whether in the books or the programs he's authored, or the over 700 speaking engagements he's delivered around the globe, his deep commitment and genuineness towards helping others is evident. A million miles traveled in the past twenty years, Howard has been inspiring and educating thousands of individuals about a new understanding of the heart as a dynamic, connecting and creative intelligence.

Deborah Rozman
CEO, HeartMath

Rollin McCraty
Director of Research, HMI

Tom Beckman
Master Product Specialist, HeartMath
Tricia Hoffman
Training Director, HeartMath

Christiana Bishop
Master Trainer, HMI
Program Cost:

$299
Get Started Now!
*As an approved Add Heart Facilitator you are allowed to teach and incorporate what you have learned into any fee-based services you currently offer, such as fitness training, nutritional counseling, meditation training or other professional services. However, this approval does not allow you to charge a separate fee for teaching others the HeartMath techniques.