The Quick Coherence Technique® for Ages 12-18
.MP3 File (3.9 MB)
(PC) Right-Click or (Mac) Ctrl-Click > Save Link As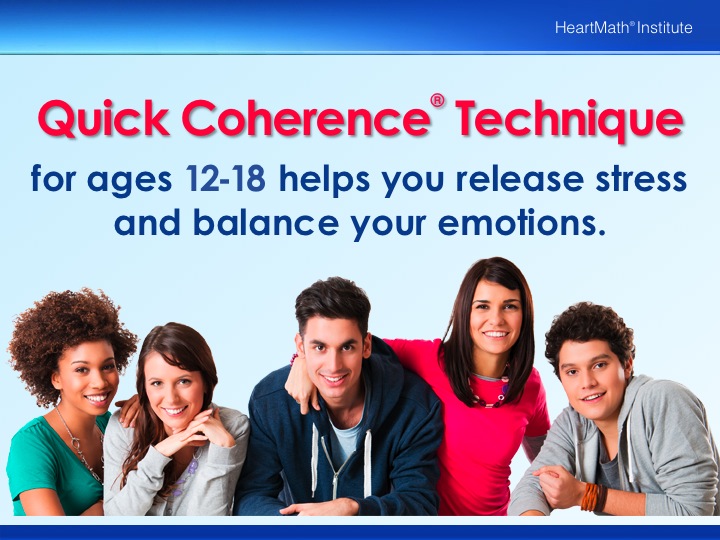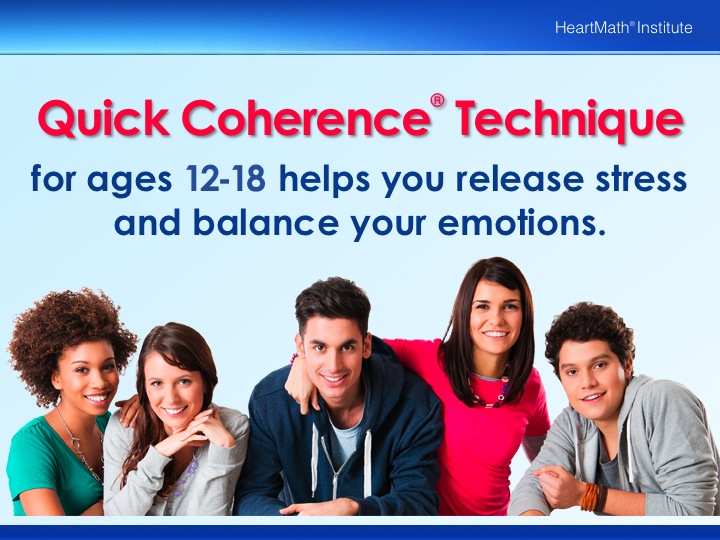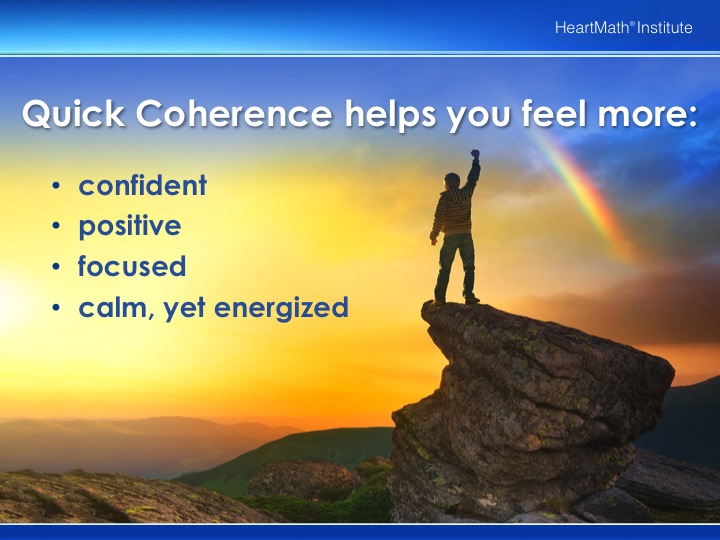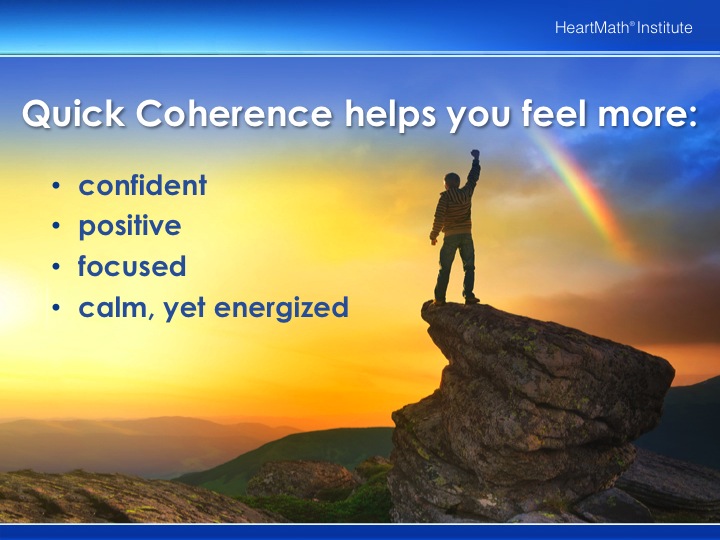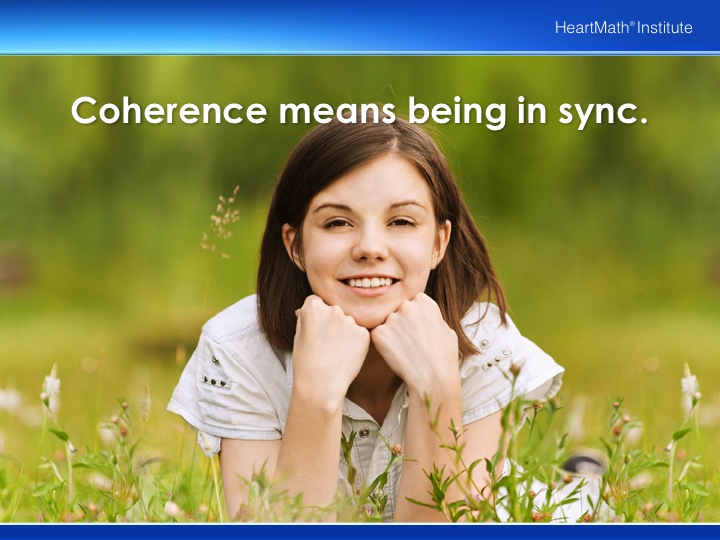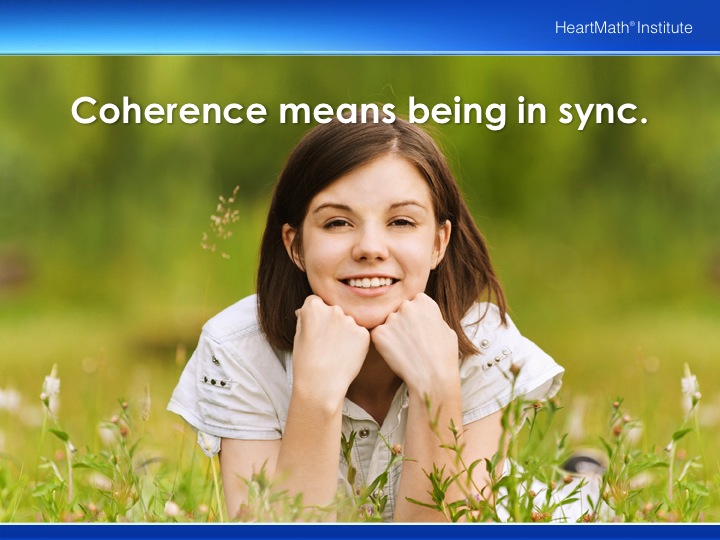 When the brain and heart are out of sync, our nervous system signals are chaotic and we tend to get frustrated, anxious or angry more easily. It's like driving a car with one foot on the gas and the other on the brake. It's a jerky ride, we waste gas and the car wears out faster.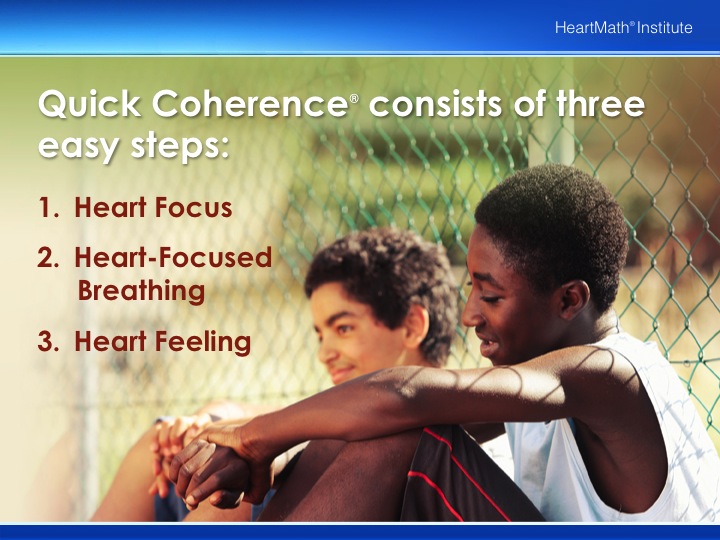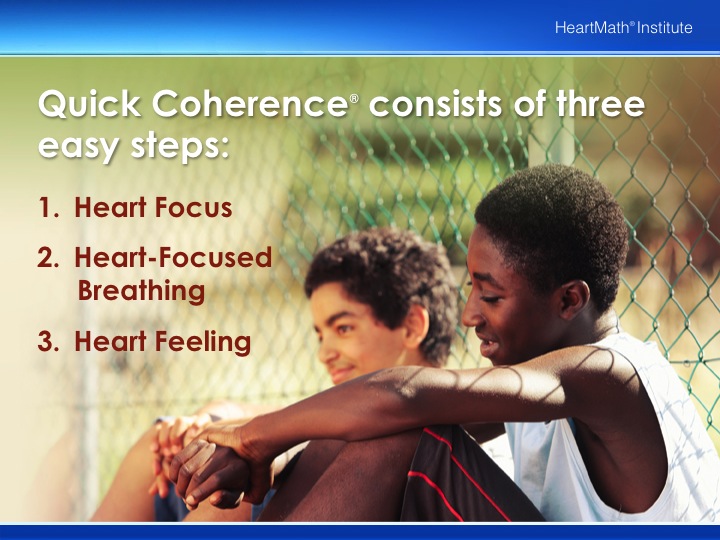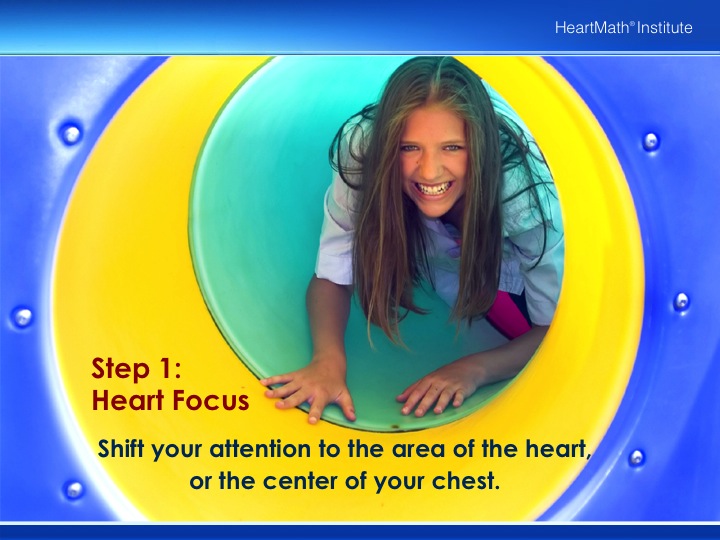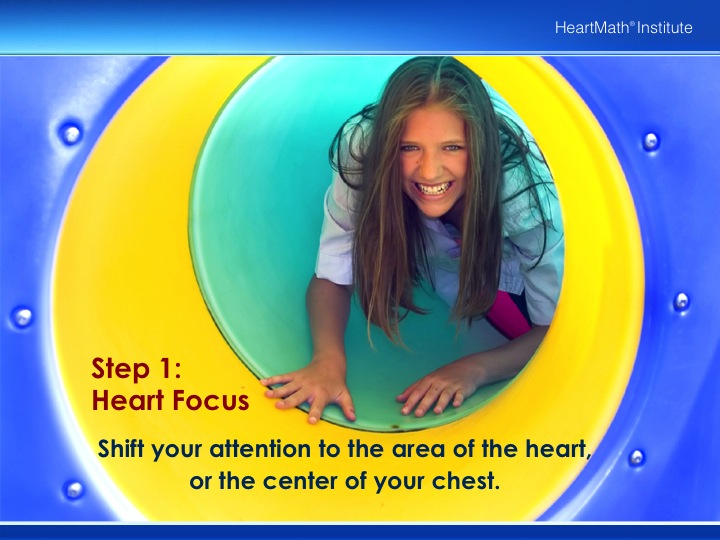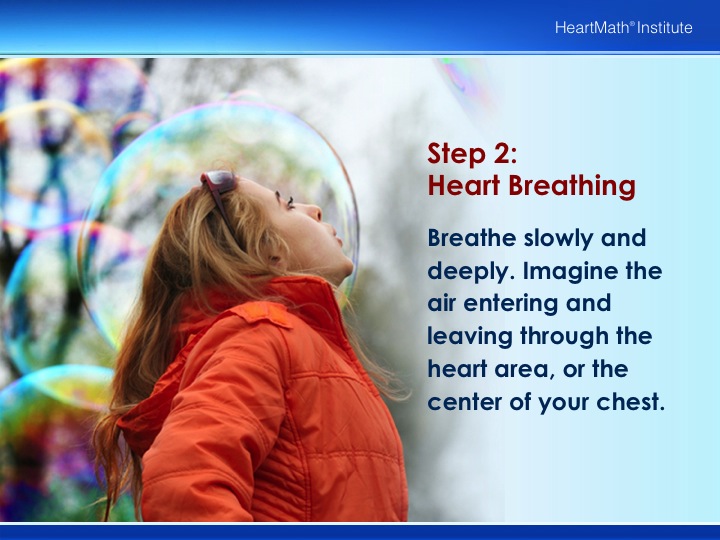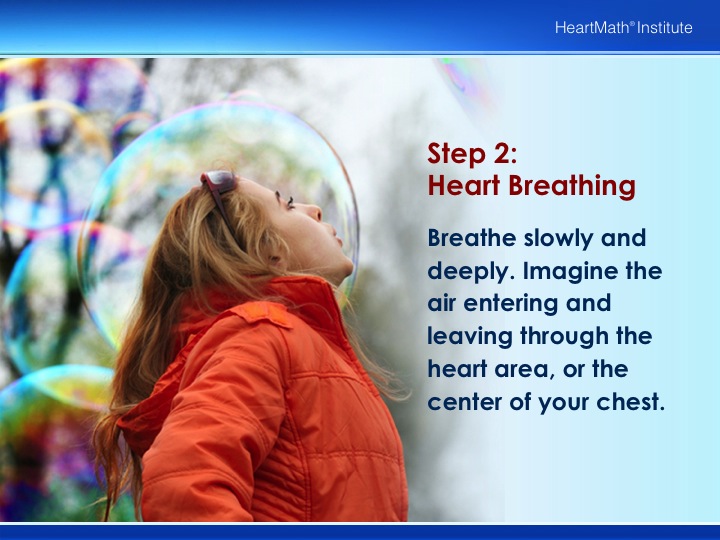 Heart Breathing helps you get in sync and draws the energy out of your head, where negative thoughts and feelings are amplified. This helps neutralize stressful feelings.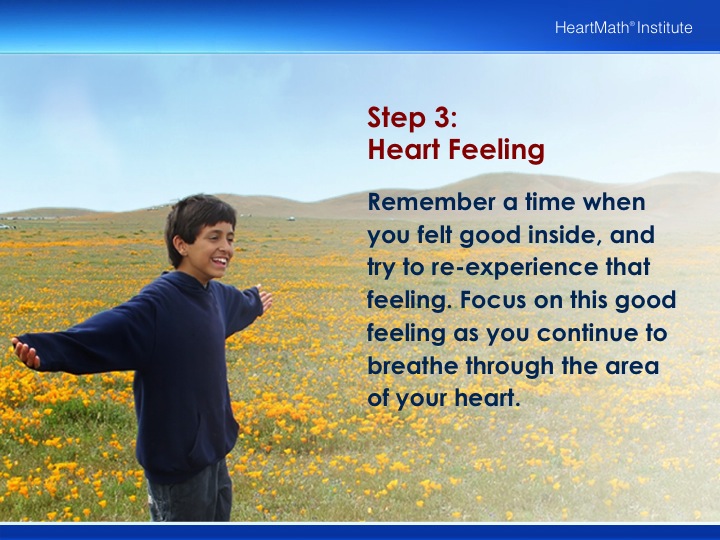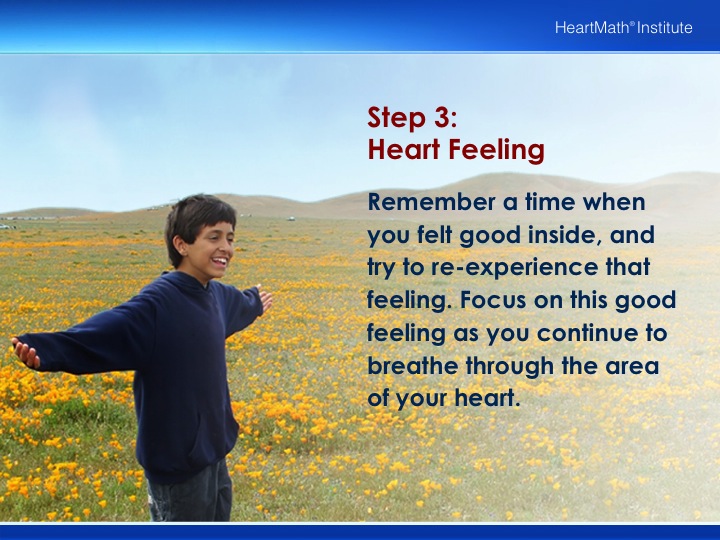 Remember a feeling of appreciation toward a special person or a pet, a place you enjoy or a fun activity.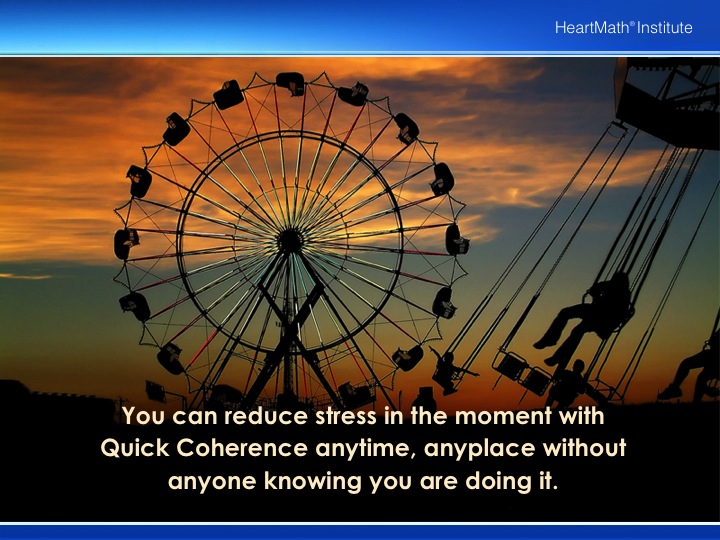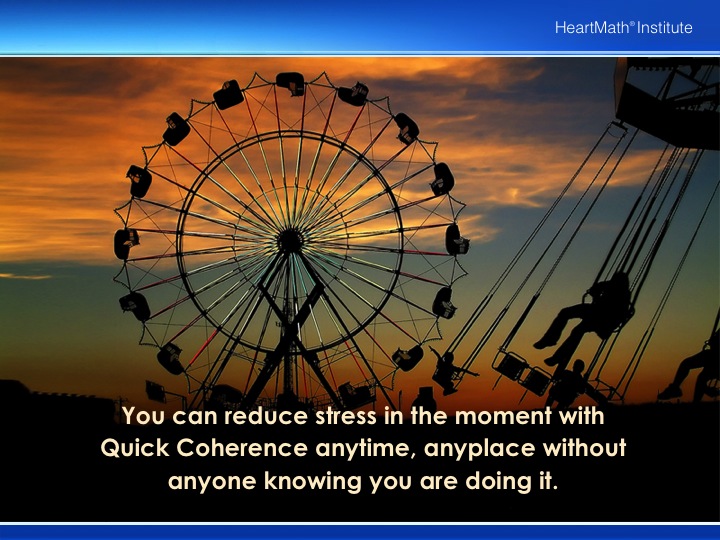 Click here for more HeartMath's Free Resources for Children Ages 12 to 18.