Parenting Teens Ages 12-18+
HeartMath Institute understands raising healthy, curious and genuinely happy children is among life's most amazing and rewarding endeavors. So, we've devoted great time and effort in our primary areas of research, education and development to provide practical tools, technology and materials to help you succeed.
HeartMath's Free Resources for Children Ages 12-18+
Quick Coherence®Technique for Ages 12-18
Adolescence, through the teens and into adulthood, can be wonderful and challenging: transitioning to high school and college, driving, first jobs. Coherence provides stability and extra confidence and energy. This technique was specially developed to young people get in sync.
Presentation and Audio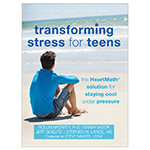 Transforming Stress for Teens: The HeartMath Solution for Staying Cool Under Pressure Book
HeartMath's new book, Transforming Stress for Teens, is an exciting new stress-fighting tool for home, school or anywhere. It contains practical techniques and simple strategies for managing emotions and limiting stress in our increasingly stressful world. Learn more.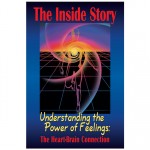 The Inside Story: Understanding the Power of Feelings e-Booklet
Understanding how emotions, health and performance and daily life are connected can make these critical years of learning and growth more productive, successful and rewarding. This engaging and clearly written e-book has vital information about emotional physiology and stress.
Download
Why Children Misbehave and How to Encourage Behavior Change webinar
The more connected children are to their families, communities and schools, the less likely they are to misbehave. An expert explains the Positive Discipline Program for teaching young people to become responsible, respectful and resourceful. Download
Other Free resources…
HeartMath My Kids!
Parents, grandparents, teachers and others who love and care for children have an ongoing dialogue on the HeartMath My Kids! Facebook page. Follow the helpful tips and tools, inspiring stories and fun videos. Look for some great giveaways from HeartMath.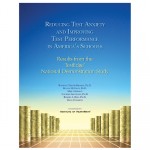 Reducing Test Anxiety and Improving Test Performance in American's Schools: Summary of Results From The TestEdge National Demonstration Study
A major source of stress researchers have identified among today's students is testing, especially high-stakes testing. This summary of major findings in HeartMath Institute's groundbreaking TestEdge National Demonstration Study illuminates this widespread problem and science-based solutions for managing it. Reducing Test Anxiety and Improving Test Performance in American's Schools: Summary of Results From The TestEdge National Demonstration Study. Download
Our Research Library has many resources related to children such as The Heart in Holistic Education, which shows applying the new science of the heart and an all-bodily-systems approach to education lead to improved emotional stability, cognitive functioning and performance.
Fun and Instructional Products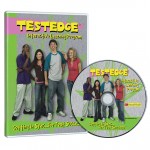 TestEdge® Interactive Learning Program – Grades 9-12+
This multimedia course has tools and strategies to help high school students and beyond overcome test anxiety and learning blocks resulting from physical, mental and emotional challenges. It's tailored for home schools or regular classrooms. Learn more.
emWave® Pro for PC and Mac, emWave2® and Inner Balance® Trainer
HeartMath's emWave technology is scientifically proven to reduce stress and anxiety. HeartMath Institute Research shows emWave® Pro for desktop computers and the emWave2® handheld can provide a wide range of benefits for the 12-18+ age group.
emWave® Prois an easy-to-use PC/Mac computer-based interactive learning system that can help young people get in sync, calm emotions and improve focus. Learn more.
emWave2® handheld is easily mastered. Use it anytime – before school on testing days, music recitals or sports – for sustained stress relief and emotional balance. Learn more.
Inner Balance™ iOS Lightning Sensor attaches to iPhone, iPad, or iPod Touch. With practice, users can more easily connect with their heart's intuitive intelligence. Learn more.
Inside Story Classroom Program – Grades 9-12+
This supplemental stress-management program, which conforms with the National Standards for High School Health Education and Psychology, promotes healthy behavior. It has helped students at all levels reduce emotional turmoil, hostility and depression. It integrates seamlessly into regular curriculums. Learn more.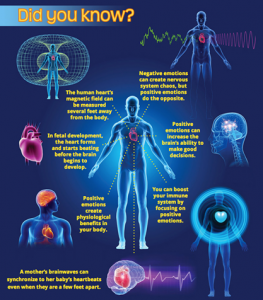 The Mysteries of the Heart poster
Children – and even their parents – love looking at and thinking about this colorful poster on the remarkable intelligence and functions of the heart. This 24-by-36-inch poster is a lesson in itself on the heart/brain relationship and the effects of positive and negative emotions on our experiences. Learn more.