A New Online Social and Emotional Learning Program
(ages 9-16)
Smart Brain Wise Heart™ is both an online and classroom facilitated social and emotional learning program. Students learn at their own pace while instructors reinforce key self-regulation skills in the classroom. It draws on the best of young peoples' brains and hearts to help empower them to make smarter decisions, gain greater self-control and navigate the academic and social dimensions of life with greater success.
Why SBWH Works!
At the heart of SBWH are short and engaging whiteboard animation videos that present key ideas and practices in important social and emotional learning competencies. With abundant support from a variety of enrichment activities, instructors will be able to choose the type of course lessons that best address the diverse needs of the students they serve.
Enthusiastic Teachers
"As a 30-year veteran employee in a large school district, I believe Smart Brain Wise Heart is one of the best classroom offerings I have ever given. My upper elementary and middle school students are loving this program. They are engaged and enthusiastic about what they are learning."
A Blended Learning Experience
SBWH is a blended learning program for students, ages 9-16, that combines a printed Leader's Kit for teacher-led instruction along with a fully developed online learning program. Different strands of instruction deepen the learning experience, including review and discussion, activity worksheets, illustrated articles, practice opportunities, project-based action assignments, learning-based scenario videos and assessments. With the online 24-question pre- and post-Student Opinion Survey to gauge student progress, educators can statistically evaluate the program's effectiveness.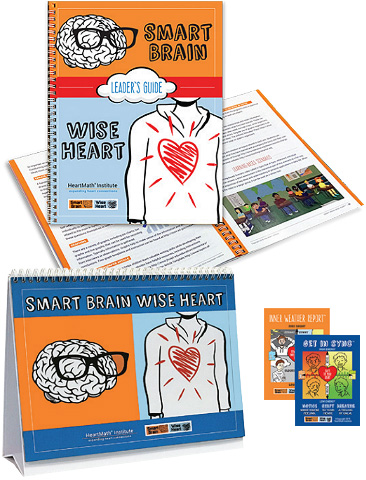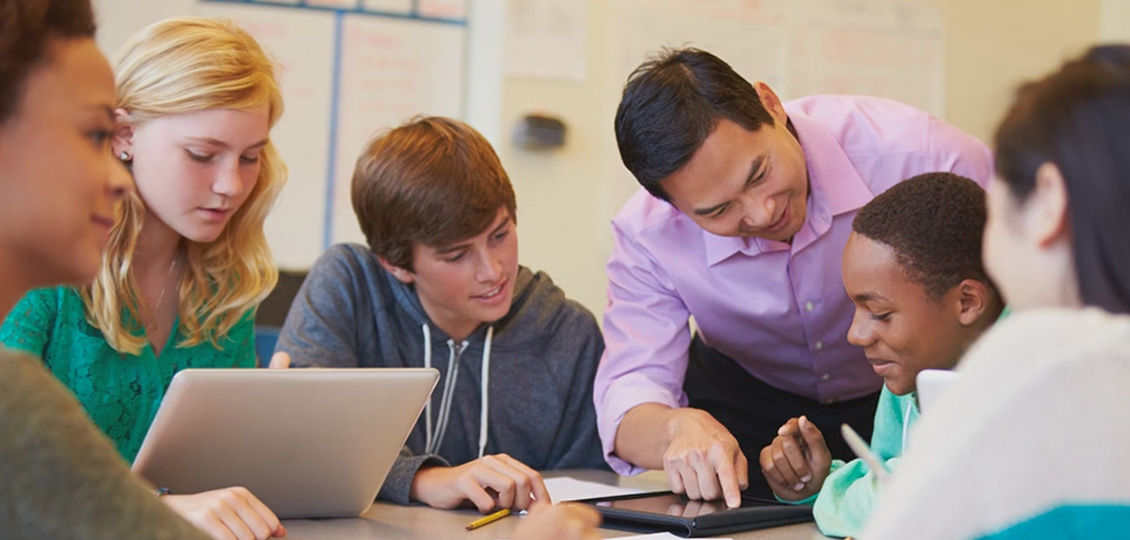 Program Features
Evidence-based
Free online home access for students.
Usable on smartboard classroom computers, laptop or

desktop computers and tablets.

8 units of instruction.
7 whiteboard animation videos,

7 learning-based

scenario videos,

student introductory video and a

teacher instruction video.

47 printable PDFs along with parallel

online activities.

Pre- and

post-survey:

24 questions.
12 video-enhanced breathing pacers.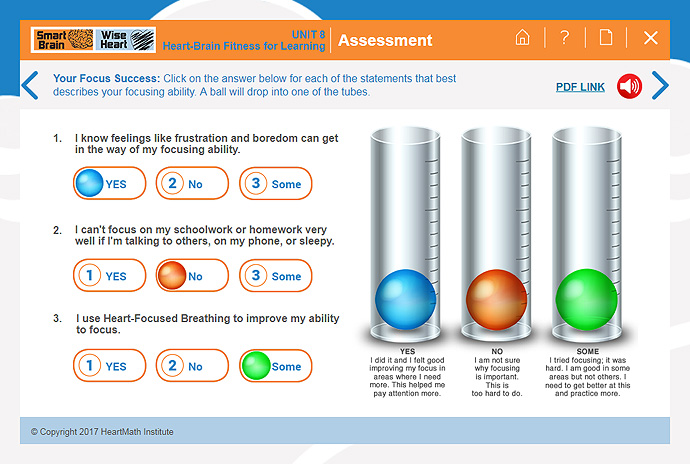 8 Instructional Units
Unit 1:

Taxi Movie

Unit 2:

In Sync/Out of Sync

Unit 3:

Inner Weather Report®

Unit 4:

Two Tools to Help Get

You in Sync

Unit 5:

Prep/Reset

Unit 6:

People Relationships

Unit 7:

Decision-Making

Unit 8:

Heart-Brain Fitness for Learning
Program Structure –
How it Works
There are eight units in the Smart Brain Wise Heart program, each containing a video. Each unit begins with a brief overview of the video, followed, in most cases, by short definitions of unfamiliar vocabulary and then the video presentation.
The Smart Brain Wise Heart learning process has four main parts:
1)

Video Introduction and Presentation

2)

Review, Discuss and Practice

3)

Action Assignments

4)

Learning-Based Scenarios:

Assessing Student Learning
Pricing and Annual Licensing Fee
| Type of License | Teacher Kits | # of Students | Price |
| --- | --- | --- | --- |
| Single User | 0 | 1 | $29 |
| Home School | 1 | 5 | $79 |
| Classroom | 1 | 30 | $99 |
| Multi-Class | 3 | 90 | $249 |
| Site | 8 | 240 | $599 |
| District | 32 | 960 | $2,100 |
Single User

Teacher Kits: 0

# of Students: 1

Price: $29

Home School

Teacher Kits: 1

# of Students: 5

Price: $79

Classroom

Teacher Kits: 1

# of Students: 30

Price: $99

Multi-Class

Teacher Kits: 3

# of Students: 90

Price: $249

Site

Teacher Kits: 8

# of Students: 240

Price: $599

District

Teacher Kits: 32

# of Students: 960

Price: $2,100
One year after your purchase date of SBWH, you will have the option to renew your e-learning program license. You will receive an e-mail asking whether you wish to renew your license for another year. The annual licensing cost is 50% of list purchase price.