Adventurer
Hall of Fame
Stories from HeartSmarts Adventurers who wanted to share their adventure with our worldwide community!
Julie
Jowett-Lee
School Social Worker Yale Public Schools, Michigan
Adventurer of the Month: September 2020
Thank you, Julie, for participating in the 100,000 Coherent Kids Initiative and submitting your story!
We're a small rural school district with seven counselors, and decided to launch the HeartSmarts Adventure in two combined kindergarten classes to help teach self-regulation. The first thing we noticed was that it kept them engaged the entire time which is especially surprising considering we had about 50 kids combined in a single classroom. Typically, they would be way too close to one another. But they loved the dancing and the heart song.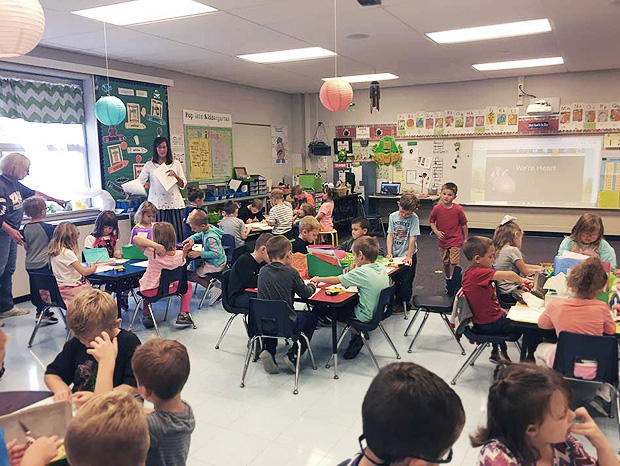 After starting the program and seeing the results, I can say that HeartSmarts Adventure is AWESOME! We loved it, Teachers loved it, families loved it, and most importantly the kids loved it. They would even talk to their parents and siblings about the program and engage with them, which was wonderful to see.
We were also excited to learn that teachers throughout the district started hearing about it and requested it for their classes too. All of our counselors were also on board. We taught the entire course to all of our district's five kindergarten classes, all four first grade classrooms, and had planned to introduce it to our second grade students before the school closures began.
Teachers were also starting to use the program techniques with the students when we were not there:
'OK, kids, let's do our heart breathing. OK, kids, when does heart speed up? Yes, it speeds up when we exercise but also when we are scared. We can slow down our heart when we stop running. Why can't we do it when we are angry?'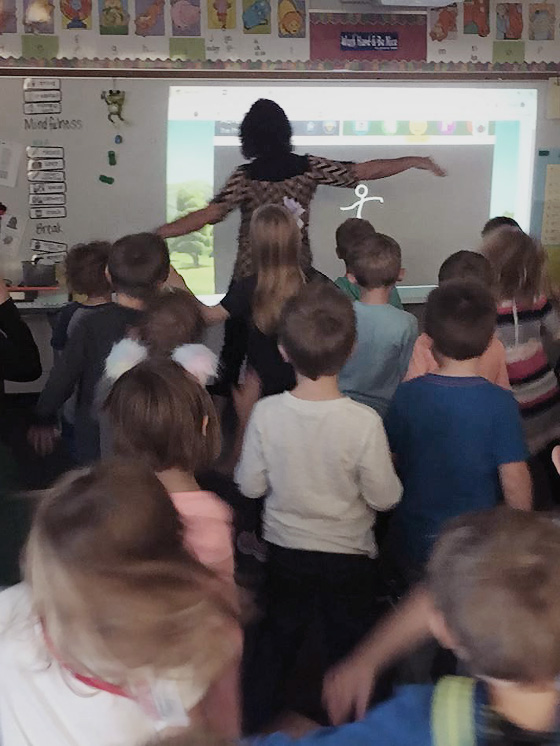 We made the connection between dancing fast and a fast heartbeat with how more intense emotions such as anger and excitement feel. We then used the slower dancing and 4 square breathing to demonstrate how it feels to be more relaxed.
Another huge bonus is the retention and resilience the kids maintained! Three weeks later they would still be sharing facts about the heart or practicing what they learned.
'Mrs. Jolie, we are doing our breathing!'
On their own, the kids were already using the slower movements and breathing to slow themselves down when they felt overwhelmed. We love how interactive and fun it is! It was incredible. And both the kids and the adults were making connections. It was amazing to be part of.