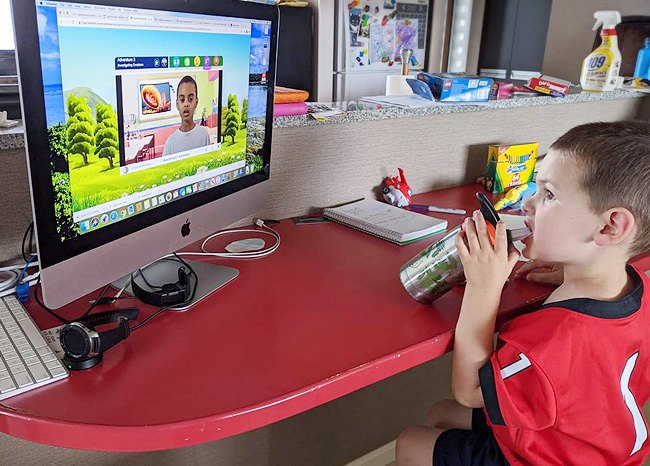 I wanted to let you know how much my grandson (Davis) and daughter (Meg) have enjoyed HeartSmarts Adventure!
Davis will be 4 in June. He played with the program for an hour and 15 minutes before Meg had to stop and take care of his younger sister. Meg said he loved the "Kids Talk" on feelings and had her repeat it 8 times. He also loves the owls and the games. He danced to the music and had fun learning about healthy foods.
Meg is happy to be introducing Davis to the HeartMath tools and re-familiarizing herself with them. I'm happy too.