A New Blended Online & Classroom Social and Emotional Learning Course
(ages 9-16)
To experience the complete Unit 3, Inner Weather Report™ just sign up below. Teachers have our permission to share it within their classrooms.
Many of SBWH's activities meet the criteria of key standards found in several categories of learning: National Health Education Standards, Next Generation Science Standards, Social and Emotional Learning Standards, and Common Core State Standards.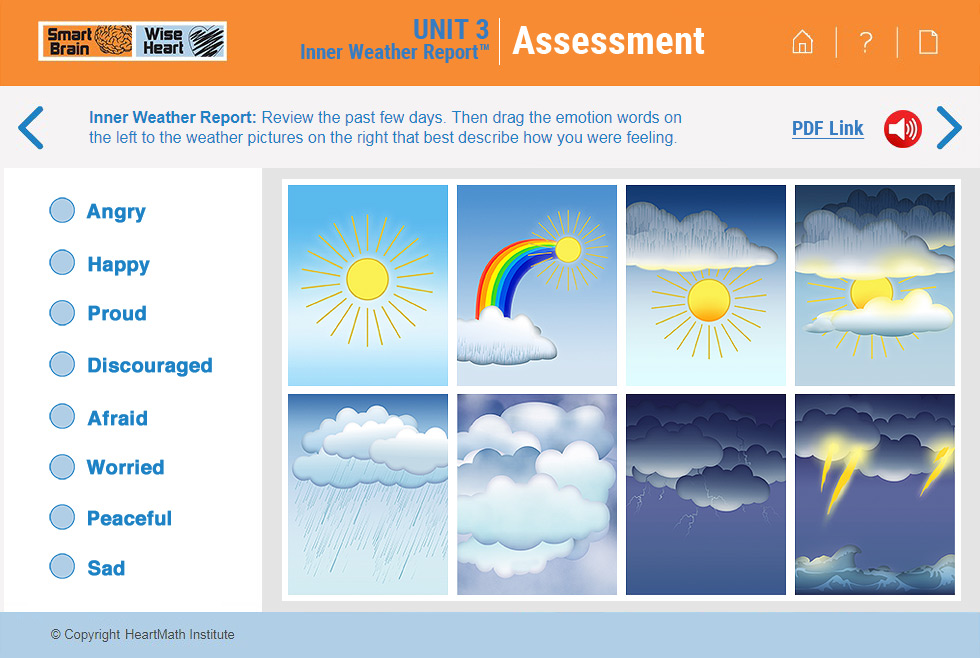 SubscriberSign Up to View Lesson
Sign up for FREE below and you'll also receive access to all of our free Subscriber downloads. In addition, you will receive HMI news, updates on the latest scientific research and more.