Registration is now closed for this event.
Thank you for your interest and participation. We hope to see you at next year's event!
Our Third Virtual HeartMath

Global Coherence Event
Unleashing the Power of Collective Heart Intention: Manifesting a New Era of Care, Compassion

and a Cooperative World
You are invited to attend the third annual HeartMath Institute Global Coherence virtual event, Unleashing the Power of Collective Heart Intention: Manifesting a New Era of Care, Compassion and a Cooperative World.

Join us for this transformational event as we unleash the power of collective heart intention, experience heart connections and enjoy our interactions.
This interactive, uplifting event will take place online Friday, Saturday and Sunday, March 31, April 1 and 2, 2023. Each day is 4½ hours – from 9:00 a.m. to 1:30 p.m., Pacific Daylight Time and includes daily breakout sessions for you to participate in.
"As collective consciousness increases, this will eventually reveal that love is an advanced mode of intelligent living. What I mean by love is simply more care, kindness, and cooperation in our interactions, along with reducing judgment, increasing more compassion and forgiveness."
What to Expect
During this special virtual event, you will be able to share in daily heart-focused meditations and experience proven practices for expanding our heart's care andcompassion. You will experience when groups of people come together in the heart with a collective intention. This uplifts our personal vibration helping tobring about the changes we wish to see in our lives. Most importantly, it creates beneficial changes for humanity and our planet.
Experience…
Inspiring presentations from each of our key presenters, including three HeartMath Master Trainers, Rollin McCraty, Deborah Rozman and Howard Martin, HMI Researcher Nachum Plonka, and four special guest speakers: Lynne Twist, Ervin László,

Patricia Van Pelt,

and Dillon Brooks.
How getting in sync with other people's hearts strengthens our collective contribution to lifting our

personal and global energy field.

Spirit-lifting breakout sessions with other "

like-hearted

" participants.
How to reboot our spirits when we fade into a lower vibration and release the stress

that comes with it.

How to replace separation with deeper connection by using the Coherent Communication Technique.
How to create your own group and build a collective energy reservoir using the Global Coherence app.
Take-Home practices specially selected for Unleashing the Power of Collective Heart Intention.
Why listening to your heart's intuitive guidance is a most important step for manifesting your purpose.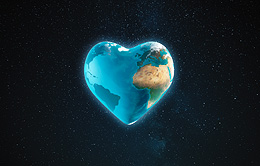 The importance of collective compassion to facilitate humanity in getting along with each other – a most vital step forward.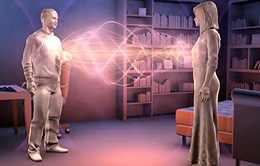 About the science of interconnectivity, and how our inner practices affect the global energy field environment.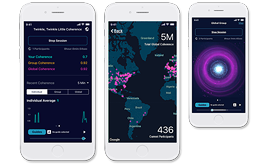 To connect in the Global Coherence App to experience Global Heart Coherence in real-time – transforming the global energy field environment.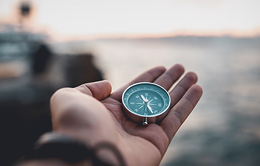 Resetting your vibration and anchoring inspiration and insights so they are more available to you after the event.
The event will be hosted by Steve Havill, HeartMath Community Activation Facilitator, and led by three HeartMath Master Trainers and Executives, Rollin McCraty, Ph.D., Deborah Rozman, Ph.D., Howard Martin and HMI Researcher Nachum Plonka, Ph.D. We are delighted to have four guest speakers, Lynne Twist, Ervin Laszlo, Ph.D., Patricia Van Pelt, Ph.D., and Dillon Brooks.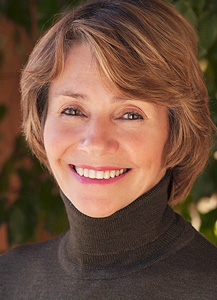 Lynne Twist
Guest Speaker
Why having a purpose larger than yourself leads to deep fulfillment.
Why it's so important that we listen deeply to our hearts to find and unfold our larger purpose.
See Bio
Lynne Twist, for more than 40 years, has been a recognized global visionary committed to alleviating poverty, ending world hunger, and supporting social justice and environmental sustainability. Lynne has served as an advisor to the Desmond Tutu Foundation and is the recipient of the prestigious "Woman of Distinction" award from the United Nations. She helped found the World Hunger Project and the Pachamama Alliance and is the author of the best-selling book The Soul of Money: Transforming Your Relationship with Money and Life. Her latest book, Finding Fulfillment in a Purpose Larger than Yourself, tells the story of how serving a larger purpose is an important key for fulfillment.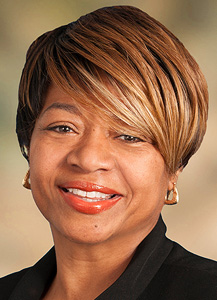 Patricia Van Pelt,
Ph.D.
Guest Speaker
The importance of working together from the heart to empower others in solving world problems.
See Bio
Patricia Van Pelt, Ph.D., is an Illinois State Senator, entrepreneur, author, real estate developer, certified public accountant, and co-founder and president of WaKanna For Life LLC, helping empower underserved communities. Her goal in life is to advance civilization and to help solve world problems. Dr. Pat teaches "The Advanced Life Series On Wealth, Health, and Love and Soulmate Attraction For Christian Singles." Currently, she is on tour with her "Getting To The Top" – Opening New Pathways To Your Ultimate Success Live Conference. Dr. Pat received her doctorate in management of Non-profit Agencies after completing a dissertation on the study of Social Movements and Revolutions. Dr. Pat is married to Gene Scott. They have four children.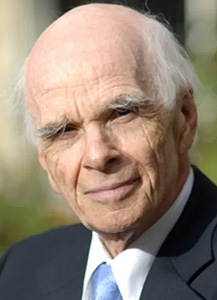 Ervin László,
Ph.D.
Guest Speaker
In today's critical epoch, we need to use all our faculties for perceiving the world in order to recognize our place and role in it.
The future of humanity is at stake, and this future is open to human action and intention; this human intention is not the sole outcome of sensory perception and rationality but is an intuition first conveyed by the heart.
See Bio
Ervin László, Ph.D., is a Hungarian philosopher of science, systems theorist, integral theorist, and originally a classical pianist. He is an advocate of the theory of quantum consciousness. He was twice nominated for the Nobel Peace Prize and has been identified by OOOM Magazine as number 28 among the world's 100 most inspiring people. He is the editor of the prestigious periodical World Futures: The Journal of New Paradigm Research and chairperson of The Wisdom Council of the new internet platform People Together. He is the author of over one hundred books translated into 24 languages, including The Wisdom Principles. He lives in the Tuscan hills of the Mediterranean coast of Italy.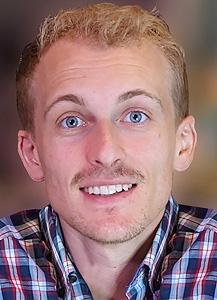 Dillon Brooks
Guest Speaker
Become a Citizen Scientist and operate from principles that empower you and help to create a better world.
Understand how powerful you are and how incredible existing at this moment in time truly is.
See Bio
Dillon Brooks is a self-described Citizen Scientist based in Colorado, a successful realtor, marketing specialist, and online coach. Dillon has created a sizable TikTok Community with nearly 200,000 like-minded young people looking to empower their own life by becoming their own Citizen Scientist. Dillon is passionate about helping to shape a new world built on love, empathy and community. A world where people focus less on material possessions and more on the "Invisible Rainbow" of heart energy, frequency, and vibration. Dillon's main goal in life is to help inspire and empower people to wake up and Just Be Happy! Dillon and his dad are patented inventors who created the Delta Table to help bring people closer at in-person events.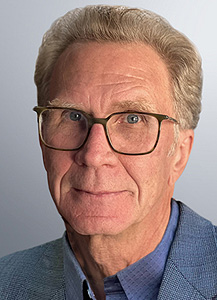 Rollin McCraty,
Ph.D.
Presenter
How heart coherence increases

heart-to-heart

synchronization with others and the Earth's energetic rhythms.
How planetary, solar, and cosmic energies can affect our emotions, mental functions, health, and behaviors.
See Bio
Rollin McCraty, Ph.D., is Executive Vice President and Director of Research at the HeartMath Institute. He has been with HeartMath since its creation in 1991. As a psychophysiologist, Rollin's research interests include the physiology of emotion, heart-brain communication, heart rhythm coherence feedback and global interconnectivity. Findings from this research have been applied to the development of HeartMath tools and technology. He is on the Global Coherence Steering Committee and coordinator of Global Coherence Research projects. Rollin is the author of The Science of the Heart and is featured in numerous documentary films: I Am, The Truth, The Power of the Heart, Solar Revolution, The Living Matrix and many others.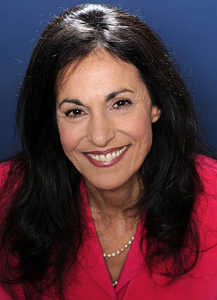 Deborah Rozman,
Ph.D.
Presenter
The importance of collective compassion to facilitate humanity in getting along with each other – a most vital step forward.
Anchoring & Why meaningfulness genuine heart intention is the action word in all practices to experience the deeper benefits of who we truly are.
See Bio
Deborah Rozman, Ph.D., is President and Co-CEO of HeartMath Inc. with HeartMath founder Doc Childre. She has over thirty years of experience as a business executive, serial entrepreneur, behavioral psychologist, author and educator. Deborah has been involved with HeartMath since its inception and serves on the Global Coherence Steering Committee. She is a co-author of the book Heart Intelligence: Connecting with the Intuitive Guidance of the Heart. She is also co-author with Doc Childre of HeartMath's Transforming Series and is host of the Add Heart Podcast. Deborah is a key spokesperson on HeartMath, heart intelligence, managing stress in these changing times, and heart-based living.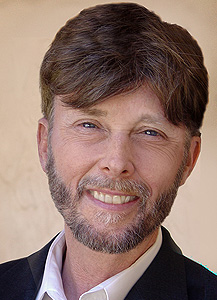 Howard Martin
Presenter
Why creating heart connections and amplifying the qualities of the heart are essential for manifesting our mission in life and for the future of the world.
Learn how to better identify the quality of your vibration and make the inner adjustments needed to raise it.
See Bio
Howard Martin is Executive Vice President of HeartMath Inc. Martin brings more than thirty years of experience in business and personal development. He has been involved with HeartMath since its inception. He speaks internationally on the HeartMath approach to advancing human performance that is based on scientific research linking heart function with health, emotional well-being, and intelligence. Howard is co-author with Doc Childre of The HeartMath Solution. He is a dynamic speaker and has delivered hundreds of workshops and keynote addresses. As a key spokesperson for HeartMath, Howard has conducted hundreds of media interviews. His appearances include CNN Headline News, U.P.I. Radio network, WNBC-TV-New York, WGN-TV-Chicago, and Discovery Channel-Beyond 2000.
Nachum Plonka,
Ph.D.
Presenter
Is there a "global consciousness," and does it affect the external world of matter?
To learn about global consciousness, we are distributing the largest network of random number generators to citizen scientists across the globe.
See Bio
Nachum Plonka, Ph.D., joined the research team at the HeartMath Institute two years ago as the Principal Data Scientist. He received his Ph.D. in Computational Physics from Stanford University. He then worked as a Senior Data Scientist at Quantifind Inc. to track the effects of global attention and sentiment on brands and businesses. Nachum brings his in-depth knowledge of science and compassion to all of the research at HeartMath. His primary focus is the Global Consciousness Project, a global network of Random Number Generators designed to document and display any subtle but direct effects of our collective consciousness reacting to global events. For the past 10 years, he has incorporated daily meditation and consciousness practices into his personal life.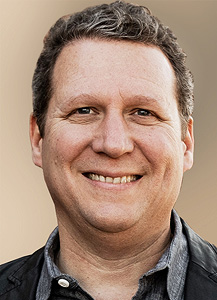 Steve Havill
Our Host and Facilitator
Guide us as host through the virtual event and introduce and welcome all the speakers.
Facilitate the event Break-out Sessions and Facilitate the

Q & A sessions.
See Bio
Steve Havill is the founder and CEO of Conscia Ventures, helping heart-driven business leaders, entrepreneurs and professionals thrive in the emerging new world. He is also HeartMath's Activation Facilitator for our Community of Certified Professionals. Steve is a purposeful performance coach, experiential facilitator and champion of the human spirit. As a community builder, Steve loves creating a dynamic space to tap into the deep wisdom and heart intelligence of groups of all sizes by facilitating meaningful engagement, fun and curiosity, assuring every voice heard. Steve is best known for modeling his own higher purpose via his connected, playful, heart-based leadership style.
Two Free Gifts
Prior to the event, each participant will receive free access to the HeartMath Experience video program. You will also receive the our new edition of our e-book Heart Intelligence: Connecting with the Heart's Intuitive Guidance for Effective Choices and Solutions – By Doc Childre, Howard Martin, Deborah Rozman, Ph.D. and Rollin McCraty, Ph.D.
All proceeds from this event will go to support the Global Coherence Initiative and
its vital research.
HeartMath Global Coherence Virtual Event
Price:

$299!
(The virtual event will be recorded for registrants and playbacks will be available to view later.)
(Space is limited for this event, so register early.)
Daily Time Schedule
for 3 days:
9:00 a.m. – 10:00 a.m.

–

Break for 10 minutes.

10:10 a.m. – 11:10 a.m.

–

Break for 10 minutes.

11:20 a.m. – 12:20 p.m.

–

Break for 10 minutes.

12:30 – 1:30 p.m.
Click here to download the full schedule.
If you have any questions, call Toll Free
(800) 711-6221

or send an

e-mail

to info@heartmath.org.
For international calls:
1 (831) 338-8500

.
What Past Participants are Saying...
Unleashing the Power of Collective Heart Intention: Manifesting a New Era of Care Compassion and a Cooperative World
is rated out of
5
by
115
.
Rated

5

out of

5
by
Anonymous
from
Wonderful Heart-Based Webinar
So many heart-openings in this series. The speakers were over the top and the connections were authentic and mind-expanding. Such a great event to participate in and walk away with so much hope and knowledge for the future of humanity.
Date published: 2023-04-12
Rated

4

out of

5
by
N van Bezooijen
from
Great shares
Good speakers, great shares. If you are new to heartmath it's probably a 5 star. For me there where overlapping topics.
Date published: 2023-04-12
Rated

5

out of

5
by
stephanie
from
Definitely a winner
This was an excellent program filled with fascinating information about the cutting edge research on heart/brain coherence. I loved knowing that there is research being done with trees as well.
Date published: 2023-04-09
Rated

5

out of

5
by
RMS716
from
Excellent Event! 💜💛🤍
It's very exciting to join HeartMath Institute in this wonderful event. Their efforts to make this world a better place are outstanding and I am grateful for their work. I look forward to hearing the latest research and learning from the presenters.
Date published: 2023-03-13
Rated

5

out of

5
by
Bienveillances
from
Hearth opening
I know I found like minded people, finally. This time I feel science has my back and humanity's back.
Date published: 2022-04-17
Rated

5

out of

5
by
PatsyJo
from
The charge I needed
The GCI conference - The Rise of Collective Compassion - fed me in every cell. Heart-lock-ins for Ukraine and Russia by Deborah Rozman resonated with a deep need in this troubled world. Each speaker, and always, the HeartMath staff (all of them, out front and in back), modeled presence and heart based information, deep inspiration and the way forward/into/within. Thank you.
Date published: 2022-04-12
Rated

5

out of

5
by
Jude
from
Hope
This information has given me hope for a better world and the real eye opener is that little old me can be part of this global change for the better
Date published: 2022-03-30
Rated

5

out of

5
by
Jag
from
Informative and useful.
I enjoyed listening to all of the speakers featured. The information they provided was easy to follow and comprehensive. The knowledge, skill set and tools, for which the HeartMath Institute has learned and developed over the years, is helpful in so many different human experiences. My heart and brain melded.
Date published: 2022-03-29