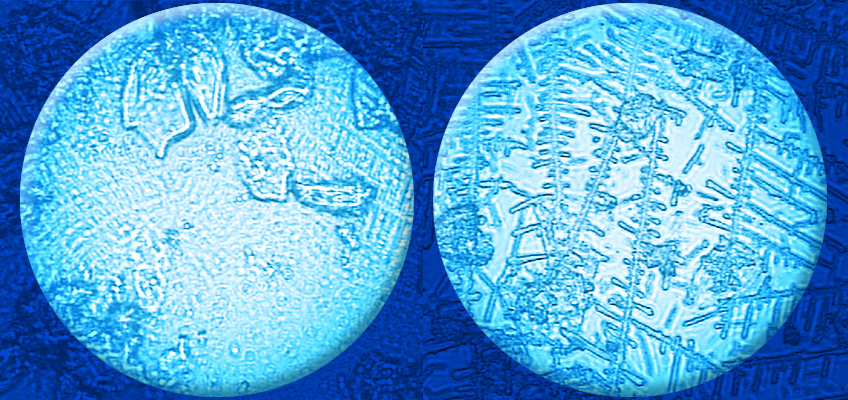 Thank you to all of you who have participated in the GCI care focuses to send care to people in need. September was an intense month for Pakistan, with the M 7.7 earthquake that killed hundreds and politically, the month ended with the government shutdown in the US.
Researchers at the HeartMath Institute recently conducted a study to investigate how heart coherence affects saliva.
Why saliva? HeartMath has hypothesized that states of high coherence can affect the structure and order of saliva and thus influence the information encoded in it.
This study showed conclusively that heart coherence could affect saliva and increase crystal structure and order. We know from 20 years of research at HeartMath that heart coherence has many positive health benefits, including helping to reduce stress and improve cognitive function.
Here's the link for the abstract and complete text of IHM's saliva study, so you can explore the findings of the fascinating study: Heart Coherence Increases Order of Crystallization Patterns in Dried Saliva.
Abstract:
Twenty volunteers participated in a pilot study on the effect of coherence practice on the ordering of crystallization patterns in drops of dried saliva. The hypothesis tested in this study was that states of high heart coherence would result in increased order and complexity in crystallization patterns. The study found that coherence practice increased the ordering and complexity of crystal structure in 18 of 20 participants. Hence, we believe the use of saliva crystallization patterns is a viable method for showing the effect practicing coherence induced by positive emotions has on the information embedded in bodily fluids. This study also demonstrated how heartfelt feelings of appreciation and compassion and a coherent state could change the structural patterns in the participants' saliva.
Let's take a quick look at some current astrophysical events.
Even though we are currently in the weakest Solar Maximum in 100 years, sunspot AR 1877 erupted on October 24th, producing a powerful M9-class solar flare. NASA's Solar Dynamics Observatory recorded the blast, see image below: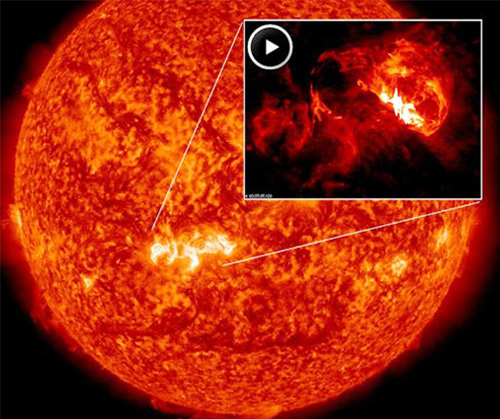 Figure 1. Image from NASA Solar dynamics observatory, M9 class solar flare. Courtesy by NASA.
The sun's magnetic field changes polarity approximately every 11 years, and according to measurements from NASA-supported observatories, the sun's magnetic field will flip in the next few months. At the peak of each solar cycle, the sun's inner magnetic field flips. The upcoming reversal will mark the midpoint of Solar Cycle 24, and the other half is still to come.
(Read more at: http://phys.org/news/2013-08-sun-magnetic-field-flip.html#jCp).
Although we are near the end of the current solar maximum and anticipate the gradual winding down of Solar Cycle 24, it would be helpful for everyone to continue practicing heart coherence, meditation, prayer and other practices of your choosing to maintain our physical, mental and emotional balance.
Annette Deyhle, Ph.D., and GCI Research Team