College and University
HeartMath techniques and self-regulation technologies are being used at hundreds of colleges and universities around the world. Counseling centers use HeartMath programs to help students deal with overwhelm, anxiety, behavioral issues and more. Student disability centers are helping students learn greater self-control, emotional management and focus. HeartMath programs are also being used in athletic department to enhance student performance. Health-science courses incorporate HeartMath's research on the heart-brain connection and nervous system dynamics. HeartMath programs are used in conjunction with stress-management courses, freshman orientation and student-retention efforts.
College De-Stress Handbook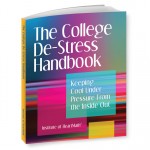 From years of scientific research into stress, emotions and the physiology of learning, the College De-Stress Handbook is the serious student's personal roadmap through the maze of stressors and time demands guaranteed to show up on and off campus. Click here to learn more.
emWave® and Inner Balance™ Self-Regulation Technology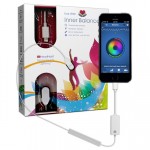 Used by tens of thousands of students around the world, emWave and Inner Balance Trainers, help students quickly gain the self-regulation skills needed for their mental, emotional and physical well-being and academic success. Students who have the opportunity to practice with the emWave self-regulation technology gain a number of key benefits, including improved academic focus, impulse control, emotional resilience, attitudes and behavior. All are keys to helping students become more resilient and perform at their optimum level. Learn more about self-regulation technology. Click here to learn more about self-regulation technology.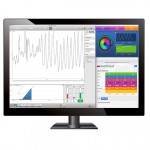 "I used the emWave to calm myself down before my exams and felt the feeling of appreciation surge through me when I was writing my exam, as opposed to the shaking, nervous feeling I had on my first two exams. The results were staggering. I received 84% and 85%, respectively, on my statistics and forensic exams. I am positive the tool helped my exam-taking state and I will continue to practice, even without the actual tool, as now I know how to calm myself down before and while taking an exam. This is a tool I can use for the rest of my career, and not only with test-taking, but general stressful situations as well."
"Many students we see at the counseling center come with stress-related or anxiety-based concerns. I typically introduce the emWave along with the Quick Coherence® and Heart Lock-In® techniques as a primary intervention to assist students in developing the self-management skills needed to cope with the stress of the academic environment and associated performance anxiety."
Call or email Jeff at (831) 338-8500, jgoelitz@heartmath.org or visit our store to learn more.
HeartMath Interventions — Establishing A New Physiological Baseline for Sustained Behavioral Change
(For Counselors, Psychologists and other Health Professionals)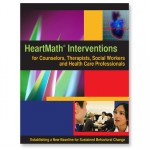 The HeartMath Interventions certification program is designed for psychologists, counselors and other licensed professionals to help youth and adults develop greater emotional self-regulation. The techniques, protocols and technologies taught in the program guide students in establishing a new physiological baseline that results in sustainable perceptual, attitudinal and behavioral changes. These easy-to-use, evidence-based skills have been shown to be effective with young children, adolescents, young adults and adults dealing with a variety of emotional, mental and physical challenges. Among these are test and performance anxiety, anger, depression and other unhealthy behavioral patterns.
Learn more by calling Jeff at (831) 338-8500, emailing him at jgoelitz@heartmath.org or clicking here for details.