Jeff Goelitz
Education specialist, senior master trainer and program and curriculum developer for HeartMath Institute.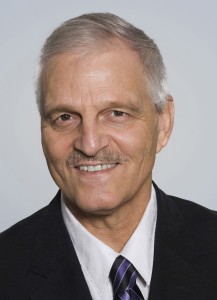 Author, Speaker and Master Trainer
Goelitz has gained vast knowledge, experience and understanding of behavior and social and emotional learning in the many years he has been with HMI. His 35 years of experience, including five as a private school teacher, have helped him become a leader in the development of stress management and education solutions for children and adults. He has spent two decades practicing and teaching the HeartMath System of tools and technology, and his expertise has helped HMI find practical solutions for lowering student test anxiety and improving test scores.
He regularly consults with educational professionals around the United States and Canada to improve classroom climate and performance and has created and contributed to a number of educational curricula and programs aimed at improving social and emotional learning.
Goelitz has spoken and given presentations to the National Head Start Association, National Association of Elementary School Principals, American Association of School Administrators and California Association for the Education of Young Children.
Among the many HMI webinars and teleseminars he has co-hosted are Children Growing Up in the Digital Age: Opportunities and Pitfalls, with Linda Stone; Cultivating Positive Discipline for Children, with Jane Nelsen; Helping Children Manage Stress, with Dr. Timothy Culbert; and The Autism Revolution: Whole Body Strategies for Making Life All It Can Be, with Dr. Martha Herbert.
Goelitz is the author of the College De-Stress Handbook; Using emWave® Technology with Young Adolescent Children Diagnosed with ADHD; Heart to Heart: Connecting With Your Child; the upcoming Teen Stress book and HeartMath's Smart Brain Wise Heart™ program. He is the primary developer of the Early HeartSmarts® learning programs for the classroom and home; TestEdge® Interactive Learning Programs; and Wild Ride to the Heart™ board game.