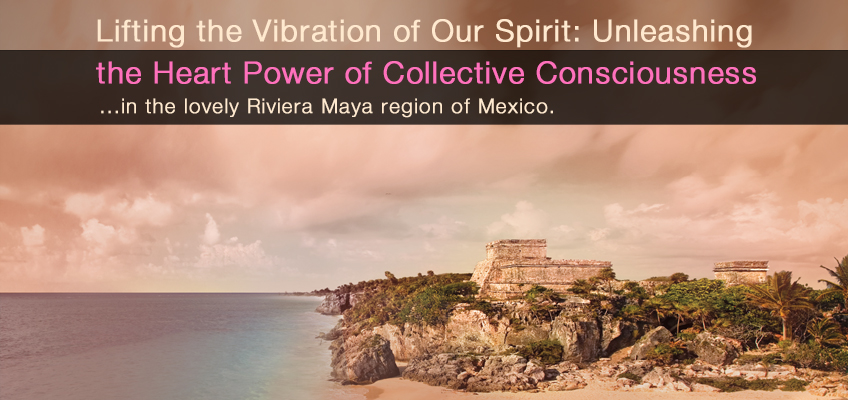 Lifting the Vibration of Our Spirit: Unleashing the Heart Power of Collective Consciousness
You are invited to attend the 7th Annual HeartMath and Global Coherence Event Lifting the Vibration of Our Spirit: Unleashing the Heart Power of Collective Consciousness in the lovely Riviera Maya region of Mexico.
This timely event will take place Wednesday-Sunday, November 14-18, 2018 in a delightfully wholesome environment that offers flora in abundance, beautiful beaches, elegant accommodations, amazing food, fun and adventure. You will especially experience deep heart connections with others, which magnetize collective intuition for personal insights and guidance.
Today, more than ever, people are experiencing an uplift in the air and a desire to raise their vibration of consciousness. Our hearts are nudging us to realize that our global problems can't be solved from the same old consciousness level they were created from.
Lifting our vibration gives us access to more effective choices from our higher consciousness capacity. Together, we will learn and practice techniques to raise our personal vibration to increase the coherence in our social interactions. We will also radiate collective intentions to lift the conscious awareness of care and cooperation on the planet.
An Experiential Event:
During the mornings, we will…
Learn new HeartMath techniques and experience them.
Hear HeartMath's latest research findings and ongoing research.
In the technology corner, try the Inner Balance™ and experience group coherence.
Make new friends with

like-minded

people from around the world.
During the afternoons, we will…
Enjoy the hotel beach club or explore the region during the scheduled free time.
Choose from a range of tours or visit sacred Mayan ruins. Snorkeling with sea turtles and jungle excursions are also available.
Experience a personal,

in-depth

Q&A with each of the presenters, if you choose.
During the evenings, we will…
Meditate, sending love and compassion to help shift humanity from a spirit of separation to

one of cooperation

and peace.
Share stories and insights and participate in interactive dialogue.
Have a lively question-and-answer session.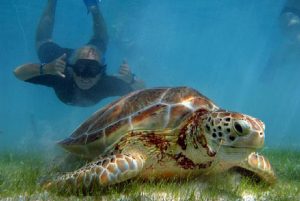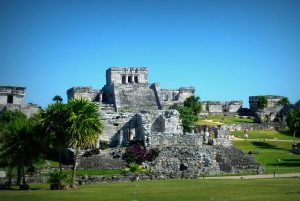 All of us at HeartMath want to extend a warm invitation to you and offer you the Early-Early Bird discount for the Nov. 14-18, 2018 event. If you register before September 30, 2018, you will receive $200 off the regular price of $1,495. You pay only $1,295.
Your Personal Training Program Hosts: Three master trainers.
All program hosts are members of the Global Coherence Steering Committee and co-authors of the book, Heart Intelligence: Connecting with the Intuitive Guidance of the Heart. They have appeared on numerous radio shows and teleseminars, and you've seen them in films such as I Am, The Living Matrix and The Solar Revolution.
Rollin McCraty, Ph.D., research director and executive vice president of HeartMath Institute, project coordinator of GCI's Global Coherence Monitoring System and author of The Science of the Heart.
Howard Martin, executive vice president for strategic development at HeartMath Inc. and co-author of The HeartMath Solution.
Deborah Rozman, Ph.D., president and co-CEO of HeartMath Inc. and co-author of the Transforming Book Series.
You Will Learn:
How to make changes in areas that you thought you couldn't.
Ways to raise your vibration to access your higher potentials.
Problem-solving from a different level of consciousness.
How to raise your level of consciousness to see from a more inclusive perspective.
Ways to identify and clear old stress patterns that are stored in your cells.
How higher thoughts and feelings lift our level of consciousness.
How to handle the up-and-down emotional rhythms of personal change.
How being in a higher heart vibration increases self security and resilience.
Accommodations:
You'll be staying at the Luxury Bahia Principe Sian Ka'an, a quiet, all-adult hotel, just across the street from the conference center. Your hotel room comes with an all-inclusive package, which means your meals and drinks will be free at any of the 12 restaurants in the Grand Bahia complex.
Luxury Bahia Principe Sian Ka'an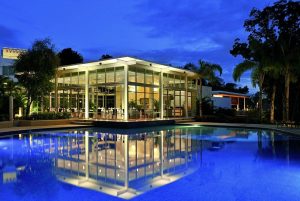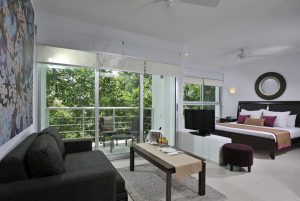 The amount you pay for this event includes the cost of the program and transportation to and from the hotel and Cancun International Airport. (You will need to make your own hotel and flight reservations.) We have reserved a block of all-inclusive rooms at special discounted rates as low as $110.50 per night for double occupancy and $165.50 for private/single occupancy. You will receive information on how to reserve your hotel room immediately upon registering for the program.
How much does it cost?
The beautiful Mexican Riviera on the Yucatan Peninsula, near Tulum, will be the setting for what we hope you find to be a fun-filled, heart-inspiring event, which we will discount $200 off the regular price of $1,495 when you make your reservation on or before September 30, 2018.
The cost of the Lifting the Vibration of Our Spirit: Unleashing the Heart Power of Collective Consciousness includes the cost of the program and transportation to and from the airport.
Early Registration:

August 1-Sept.30, 2018.

Cost: $1,295 Save $200.

Final Registration:

October 1-30, 2108.

Cost: $1,495.
Space will be limited for this event, so early registration is encouraged, and don't forget the $200 Early Registration discount when registering by September 30.
Come and revitalize while increasing the connection with your own heart and the hearts of others. We look forward to seeing you there.
Special Gift for HeartMath® Certified Professionals
We've scheduled an extra day following the regular four-day program for all of our HeartMath Certified Trainers, Coach/Mentors, HeartMath Intervention Practitioners and International Alliance Partners. The HeartMath Certified Professional Day will take place Monday, Nov. 19 from 9 a.m. to 4:00 p.m. The Professional Day is a gift, so there is no extra charge for the training. We have an informative and exciting day planned for the HeartMath Certified Professional Day.
We will have three special guest speakers, time for sharing best practices and group discussions related to your and HeartMath's mission, vision and the future.
Our Guest Speakers:
Philip Merry, Ph.D. specializes in helping organizations build High Performing Multi-Cultural Global Teams and has over 30 years of experience in this area as a trainer, speaker and coach. His multi-disciplinary approach integrates the latest research in Cultural Intelligence, Team Profiling, Intuitive Heart Coherence, Appreciative Inquiry, Positive Psychology and Quantum Leadership. He will also share tips on how to strengthen your team's holographic communication. Learn more.
Meg Hogan is a HeartMath® Certified Trainer, Coach-Mentor and Master Teach Back Facilitator and has founded her HeartMath business as "Build Resilience." She is a 30-year business entrepreneur and is recognized for inspiring healthy and productive work place cultures. At the event, Meg will be conducting activities on how to build strategic partnerships in business using various methods, including networking and the Heart Mapping® technique as the creative platform to build an action plan. Learn more.
Erika Landa is a HeartMath Certified Trainer, practicing psychologist and former television and movie actress, living near Mexico City. Erika will talk about the importance of connecting and activating the communities of HeartMath trained people in local areas. She will offer tips and suggestions for bringing the trained community together and sharing the HeartMath story to advance our collective mission.