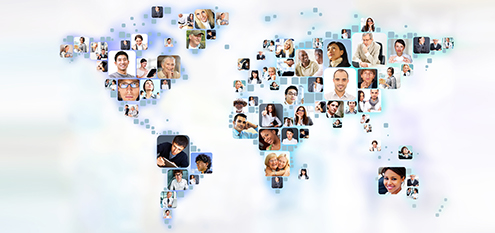 I recently started working with the Global Coherence Initiative research team for the HeartMath Institute and I am excited to introduce myself today.
My name is Dr. Annette Deyhle. I have been working in the field of earth sciences for over 13 years. I spent the last five years of my career at the Scripps Institution of Oceanography (UC San Diego), at the beautiful surfer beach in La Jolla, Calif. My expertise is in the fields of geology and geochemistry. I was working on understanding the geology and chemistry behind earthquake processes, volcanism and plate tectonics.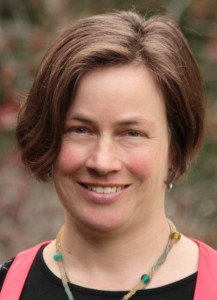 Although I've been able to achieve a lot of success as a scientist and am well published, deep in my heart I felt there was more to Earth's processes than current scientific explanations led me to believe. While the process of taking samples and scientific analyses are continuously improving, it is a well-known fact that it has not been possible to reliably predict impending earthquakes or their magnitude and potential for destruction (or other natural catastrophes). The last devastating earthquake, one of the eight most devastating in human history, hit China in 2008. When will the next big one hit – and where?
Are Earth's processes a solely mechanical process, not predictable and unrelated to the doings of the inhabitants of this planet? Are we random victims of natural catastrophes, or is there a deeper connection between "Mother Earth" and its amazing beings, specifically us human beings? Could there even be a connection between the human consciousness and the earth, other planets and the universe?
Because I was longing for a deeper meaning in my work as a scientist, in which I could be of service to planet Earth and humankind, I joined the amazing team of scientists with the Global Coherence Initiative amid the redwoods of the Santa Cruz Mountains in Boulder Creek, Calif. I will be writing commentaries regularly for GCI to keep you informed about its progress.
We are excited to have over 10,000 GCI Ambassadors in 56 countries already. GCI is on the leading edge of merging science with "spirituality": In other words, GCI's intention is to support all of us in coming together as a global community, living in peace and harmony with each other and the Earth.
New science has always been developed by embracing the new and unknown. We would like to invite you to embark with us on this exciting journey of increasing love and care for this planet and its magnificent beings. Every few weeks, I will write a commentary about our progress with GCI, and I invite you to participate in this co-creative endeavor.
I will write about the intimate connection between the sun, earth and human beings in an upcoming update for those interested in the science behind GCI and also to illustrate the interconnectedness or Oneness of all things. The sun-earth connection is not a new theory. It is of importance to GCI, however, because we are working with geomagnetic fields and earth energetics as a measure for increasing global consciousness. Also, much is still to be learned about the connection of the global-consciousness and sun-earth interactions – as well as other planetary interactions.
Annette Deyhle, Ph.D. and GCI Research Team