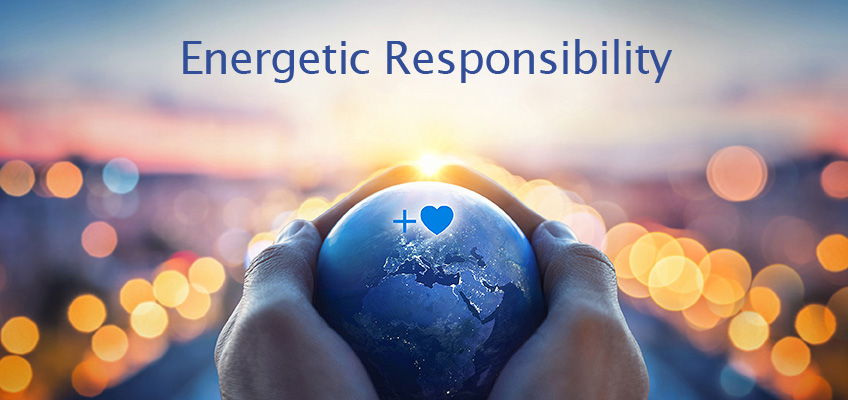 Special Care Focus:
Energetic Responsibility
Welcome to the Special Care Focus – Energetic Responsibility. In order for everyone around the world to participate in a synchronized Care Focus, on every Wednesday in May, June and July, we have chosen three convenient times: 4 a.m., 12:00 p.m. (noon), and 8 p.m. Pacific Time (GMT/UTC minus 7 hours)*. Please join with others on the Global Coherence App. We will do a special care focus every Wednesday.
Let's start by connecting in the heart with everyone participating in the Special Care Focus and radiating love and appreciation to each other.
Energetic Responsibility
As the planetary shift energies intensify, there is more incoherence and chaos while old systems are breaking down. Emotional reactivity and separation are amplified through disinformation campaigns, political maneuvering, and authoritarianism trying to hold onto old paradigms. At the same time, this turmoil is supporting a heart awakening. More and more people are going to their hearts for direction as nothing else seems to be working. They are yearning for leaders who have integrity and compassionate care for the dignity of all.
It's now time on the planet for aware people to increase our energetic responsibility to facilitate the planetary shift to its higher potentials. Increasing energetic responsibility starts with recognizing that our thoughts, feelings, attitudes and actions have an impact on others and the world around us. It's knowing that whatever is happening on the planet, we still have to be responsible for our own energy.
As this global storm continues, using tools and practices to connect with our deeper heart's guidance becomes more significant. It helps intuition guide us through situations that call for adjustment, especially when we can't change certain things. It's also an important time to get more physical exercise (if your health allows), so the shift energies can move through you with greater ease. It's a time to activate our self-empowerment potentials.
Even if you can't engage in many physical movements, just imagining doing them has been shown to help. It's a time to activate our self-empowerment potentials. This has more benefits than we can perceive yet. As we bring more of our heart's guidance into our choices and interactions, this raises the heart energy on the planet, making it easier for more people to choose love, care and compassion in their interactions and with each other (the missing piece).
Science is helping to bring the effectiveness of love and compassion out of the closet. However, we don't have to wait for science, as we can manifest our own proof of the power of our heart's genuine intention. The planet especially needs caring compassionate interactions now. Together, let's bring it.
Care Focus:
Energetic Responsibility
Center in the heart and breathe in feelings of love and appreciation to warm your heart and

increase coherence.

Connect in the heart with the millions of people throughout our planet who are awakening to the heart in the midst of all these crises, as they realize humanity needs to become more compassionate and caring to create new systems that facilitate the benefit of all.
Now let's commit to increasing our energetic responsibility by going to our heart for personal direction in creating uplifting harmonious interactions with people and our environment.

See more people connecting with the energy of the heart that's within all of us.

Let's close by radiating heart energy into the planetary field to help ease current global tensions and by sending our deepest compassion to people throughout the world suffering from war, famine, natural disasters, and other hardships.
Don't underestimate the power of compassion just because you can't see its nonlinear effects and benefits. There are many ways that compassion is beneficial, which will become more apparent through the awakening of our individual and collective heart intelligence. The planet, at this point, needs more heart intelligence to shift from the old paradigms of separation to cooperation. Increasing our love, kindness and compassion for each other is the straightest line to activating the power of our heart intelligence to bring humanity into cooperation and peaceful interactions. This will unfold the formula for fulfillment.
You can continue to do the Care Focus in the Global Care Room, if convenient, after the full moon period, as this will help raise the vibratory rate of the personal and collective field environment.
Thank you for Caring.
---
The following website – https://timeanddate.com/s/33sd – is a time conversion site for determining the exact time the Care Focus will take place in your Local Time Zone.

Select Time: 8 p.m. (date optional).
Convert from: Location: USA – California – San Francisco.
Convert to: Location: (Select your Country/City).
---
Learn more about the Global Coherence App, Synchronized Care Focus events and to how to download the app.
---
Please feel free to share this Special Care Focus with anyone in your life you feel may benefit.
We would love to hear from you!
Please share with us your thoughts, feelings or experiences in the comments below.