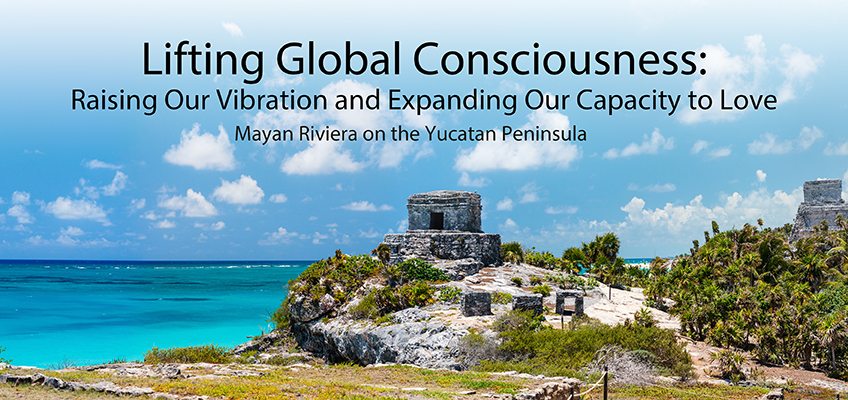 Lifting Global Consciousness: Raising Our Vibration and Expanding Our Capacity to Love
You are invited to attend the 8th Annual HeartMath Institute Global Coherence Event Lifting Global Consciousness: Raising Our Vibration and Expanding Our Capacity to Love in the lovely Riviera Maya region of Mexico.
This timely event will take place November 6-10, 2019 in a delightful environment that offers flora in abundance, beautiful beaches, elegant accommodations, amazing food, fun and adventure.
You will experience…
Transitioning into the next vibration of love's powerful transformational energy.
Deeper and lasting heart connection and resonance with people.
Heart-focused meditations to help raise personal and global consciousness.
Advanced HeartMath techniques and hear about our lastest research.
An up-lifting vacation with like-minded people from around the world.
You Will Learn…
Techniques for stepping up your vibrations to magnetize more harmonious outcomes and less stress.
How to strengthen the effectiveness of your heartfelt intentions by practicing coherence meditations with others (a few, or more). This increases the amplitude and focus of our commitments.
How to shift self-draining emotional states and attitudes in the moment that block the heart energy in our interactions with others and within ourselves.
Tools for clearing lower emotional histories and habits that limit our deeper connections with others, and ourselves.
How the power of "Pause" can prevent some of our largest stress deficits, especially in these times rapid change and uncertainty.
How being in your heart draws the resilience and flexibility for handling our challenges and adjusting to change.
To Increase your heart energy by generating feelings of love, compassion or gratitude a few minutes before important decisions or choices – this draws more effective solutions and intuitive insight for the need of the moment.
How to better manage the stress that filters our healing intentions and smothers our capacity to experience personal peace, joy and fulfillment.
How to reactivate fading commitments to increase our care, kindness and compassion.
How to progressively replace old mindsets and feelings about ourselves that keep our self-security in check and questionable.
Tools for accessing your heart's intuition for solutions to challenges or creative needs.
Participate in discussions about the rapidly increasing heart momentums that are taking place in these times of change and uncertainty, and how they can eventually effect changes for the better.
Discover what we can do as individuals to help create these changes.
Register by October 6, 2019 for
the
Early

Bird Special.
SAVE $200.
Your Personal Training Program Hosts:
Three master trainers.
All program hosts are members of the Global Coherence Steering Committee and co-authors of the book, Heart Intelligence: Connecting with the Intuitive Guidance of the Heart. They have appeared on numerous radio shows and teleseminars, and you've seen them in films such as I Am, The Living Matrix and The Solar Revolution.
Rollin McCraty, Ph.D., research director and executive vice president of HeartMath Institute, project coordinator of GCI's Global Coherence Monitoring System and author of The Science of the Heart.
Howard Martin, executive vice president for strategic development at HeartMath Inc. and co-author of The HeartMath Solution.
Deborah Rozman, Ph.D., president and co-CEO of HeartMath Inc. and co-author of the Transforming Book Series.
An Experiential Event:
During the mornings, you will…
Learn new HeartMath techniques and experience them.
Participate in interactive exercises for expanding your capacity to love.
Hear HeartMath's latest research findings and ongoing research.
During the afternoons, you will…
Experience a personal,

in-depth

Q&A with each of the presenters, if you choose.
Create deeper and lasting heart connections with other attendees.
Enjoy white sand beaches and the turquoise sea or explore the surrounding region.
Snorkel with sea turtles, take a jungle excursion or choose from a wide range of tours.
During the evenings, you will…
Share stories and insights and participate in interactive dialogue.
Participate in heart-focused meditations to help raise personal, social and global coherence.
Be part of a special group tour and meditation at the Tulum ruins.
Access the higher vibrational power of the ocean to boost the effectiveness of our heart's intentions to become our best self. A collective meditation is scheduled one evening at the ocean side for this purpose.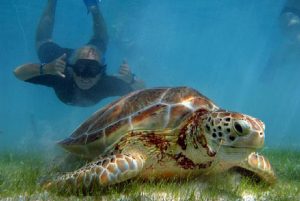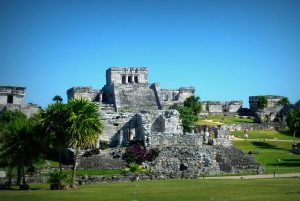 Register by October 6, 2019 for
the
Early

Bird Special.
SAVE $200.
Accommodations:
You'll be staying at the Luxury Bahia Principe Sian Ka'an, a quiet, all-adult hotel, just across the street from the conference center. Your hotel room comes with an all-inclusive package, which means your meals and drinks will be free at any of the 12 restaurants in the Grand Bahia complex.
Luxury Bahia Principe Sian Ka'an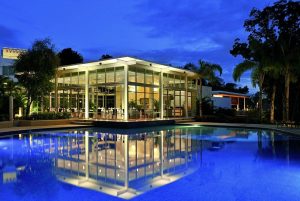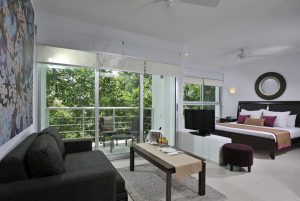 The amount you pay for this event includes the cost of the program and transportation to and from the hotel and Cancun International Airport. (You will need to make your own hotel and flight reservations.) We have reserved a block of all-inclusive rooms at special discounted rates as low as $99.00 per night for double occupancy and $152.00 for private/single occupancy. You will receive information on how to reserve your hotel room immediately upon registering for the program.
How much does it cost?
The beautiful Mexican Riviera on the Yucatan Peninsula, near Tulum, will be the setting for what we hope you find to be a fun-filled, heart-inspiring event, which we will discount $200 off the regular price of $1,495 when you make your reservation on or before October 6, 2019.
The cost of the Lifting Global Consciousness: Raising Our Vibration and Expanding Our Capacity to Love includes the cost of the program and transportation to and from the airport.
Early Registration:

August 1 – October 6, 2019.

Cost: $1,295 Save $200.
Final Registration:

October 1-30, 2109.

Cost: $1,495.
Space will be limited for this event, so early registration is encouraged, and don't forget the $200 Early Bird Special discount when registering by October 6.
HeartMath Certified Professional Day
We've scheduled an extra day following the regular four-day program for all of our HeartMath Certified Trainers, Coach/Mentors, HeartMath Intervention Practitioners and International Alliance Partners. The HeartMath Certified Professional Day will take place Monday, Nov. 11th from 9 a.m. to 4:00 p.m. The Professional Day is a gift, so there is no extra charge for the training.
We have an informative and exciting day planned for the HeartMath Certified Professional Day. We will have three special guest speakers, time for sharing best practices and group discussions related to your and HeartMath's mission, vision and the future.
Our Guest Speakers:
Philip Merry, Ph.D. specializes in helping organizations build High Performing Multi-Cultural Global Teams and has over 30 years of experience in this area as a trainer, speaker and coach. His multi-disciplinary approach integrates the latest research in Cultural Intelligence, Team Profiling, Intuitive Heart Coherence, Appreciative Inquiry, Positive Psychology and Quantum Leadership. He will also share tips on how to strengthen your team's holographic communication. Learn more.
Jorina Elbers MD, MSc. worked as an assistant professor at Stanford's Lucile Packard Children's Hospital between 2012-2018. Throughout her career she has published over 20 peer-reviewed papers. As a practicing neurologist who specializes in stress-related conditions, she understands the intricate link between mind and body, and how stress can translate into otherwise medically unexplained symptoms. She is passionate about helping children and adults realize their own capacity for trauma healing and wellness. Dr. Elbers joined the HeartMath Institute's team to lead the Trauma Recovery Project. Learn more.
Steve Havill, CEO of Conscia Ventures, specializes in executive coaching, heart-based leadership development and conscious business consultation. Steve was instrumental in activating a global network of Conscious Capitalism chapter leaders around the world and led the San Francisco Bay Area Chapter of Conscious Capitalism as Chapter President. Steve is working with the HeartMath team to support and grow its global network of certified trainers, coach/mentors and health professionals. Learn more.
For more information about this event, call Del Walker at (831) 338 8502 or toll-free at (800) 711 6221, or e-mail him at delwalker@heartmath.org.