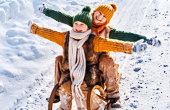 NEW! Our

Once-A-Year

Sale for Our

Members and Customers!
25% off on all products starting November 28 - January 1. Shop Now

Our mission is to help

awaken the heart of humanity.
Since 1991, the HeartMath Institute has developed reliable, scientifically validated tools that help people reduce and avoid stress while experiencing increased peace, satisfaction and self-security. Research at the HeartMath Institute shows that, adding heart to our daily activities and connections produces measurable benefits to our own and others' well-being.
Heart Intelligence
What it means to
you and the world.
How you can participate.
Become a HeartMath
TRAINER!
HeartMath Institute is searching for energetic, enthusiastic individuals to teach, mentor and guide people and organizations in building coherence and restoring balance.
Most Popular Free Resources for
You and Your Family